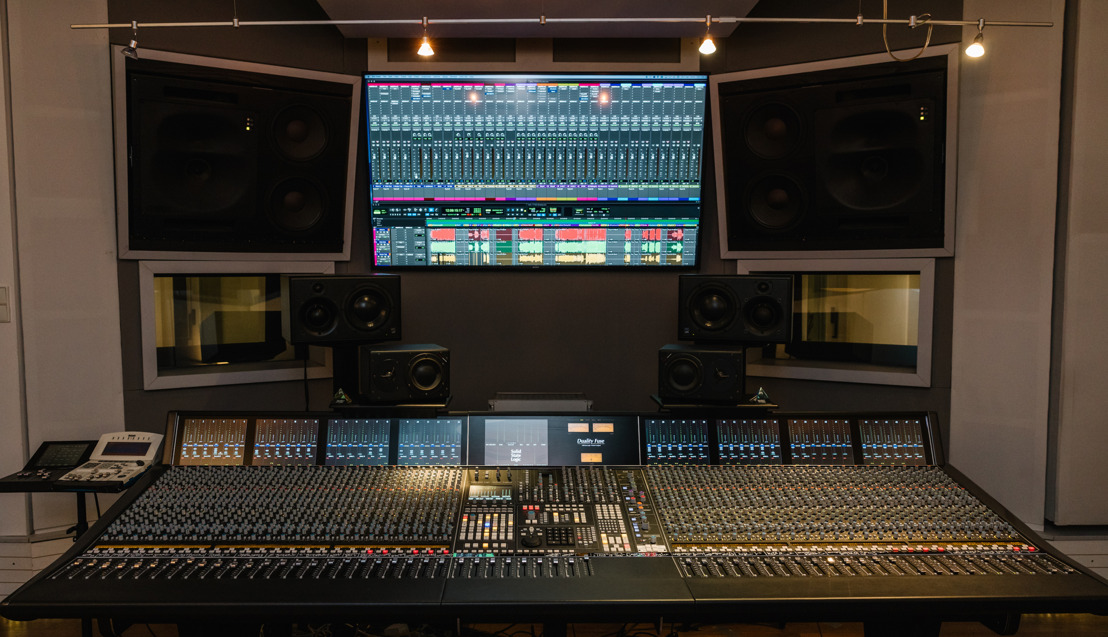 Vienna's MG-Sound Studios Celebrates 35th Anniversary, Ushering in New Solid State Logic Duality Fuse SuperAnalogue™ Console
48-channel Duality is the latest in a long line of SSL consoles at the venerable Vienna-based studio since 1988
Vienna, Austria, May 9, 2023 — MG-SOUND Studios, a multi-room music recording, film and post production facility in the heart of Vienna, Austria, celebrated its 35th anniversary this year with the installation of a Solid State Logic Duality SuperAnalogue™ 48-channel mixing console. The new Duality, which went into operation in January 2023, is just the latest in a long line of SSL consoles at the studio, which was originally established in a band's basement rehearsal room in 1988.
The new Duality replaced an SSL 9000K desk that had been in MG-SOUND's Control A, the flagship studio in the seven-room facility, for just over two decades. One of the reasons for the upgrade to a newer SSL console was that it had become increasingly difficult to maintain the aging 9000K, according to facility co-owner Martin Böhm. "But what really got us into gear was the exploding energy costs here in Austria and Germany. Since last year, energy prices have increased substantially here in Europe."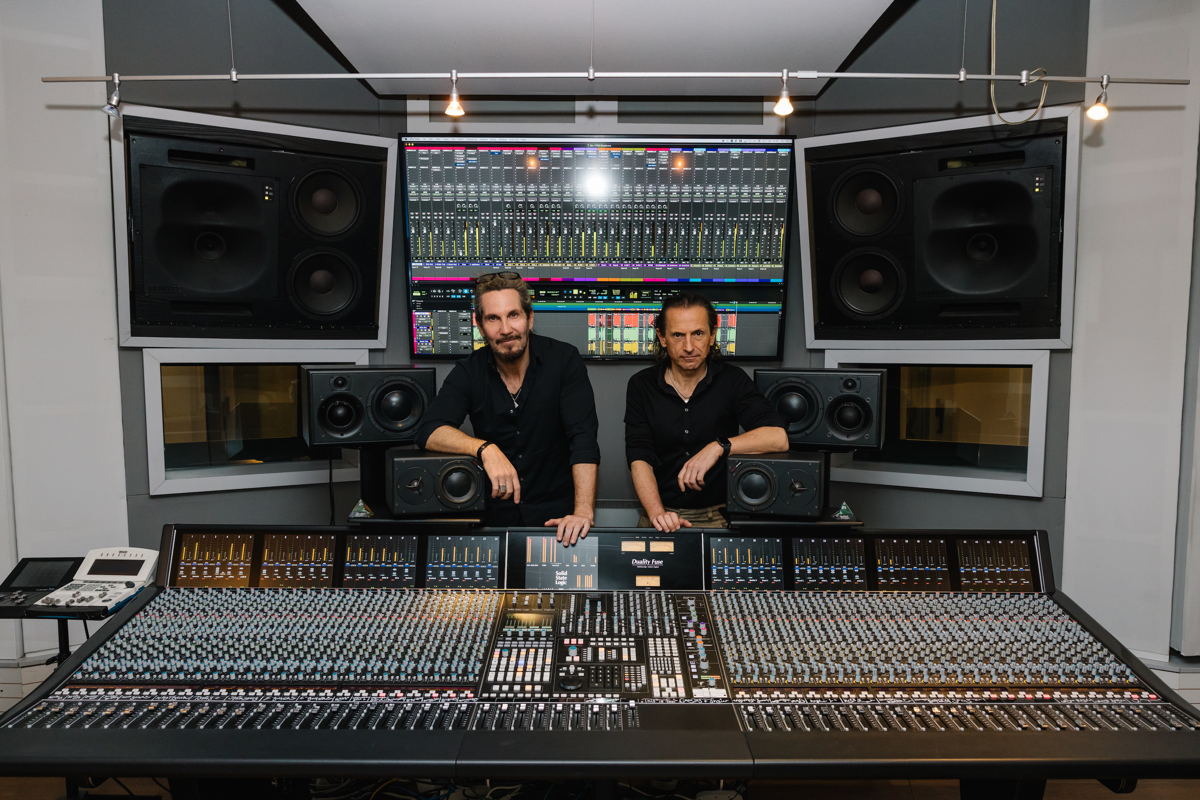 Duality: a highly efficient, logical choice
​Duality's latest generation technology is much more energy efficient than that of earlier desks. "Energy saving was really a factor, because we're not only saving with the energy running on the Duality, but also with the cooling, because it generates a lot less heat," he says.
Not only was that a sensible business decision, but the Duality also offered a continuation of SSL's familiar sonic performance and operation at MG-SOUND. "It was a logical choice," Böhm says, "because we could have our usual automation, dynamics and EQs that we love so much, and also have the benefit of the remote control of Pro Tools on the Duality. It's the modern approach, because now we do almost everything in Pro Tools. It's extremely powerful, with delta control; it works great and it's very well thought out. But I would have expected nothing less from SSL. So it made sense and it's was modern, logical step."
Because the consoles were swapped out over just a few days, Böhm was pleased with the performance of Duality's EQ section. "The Duality EQ sounds very elegant — it's very musical; it's softer. But you can easily hear Duality's heritage in the sound," he says.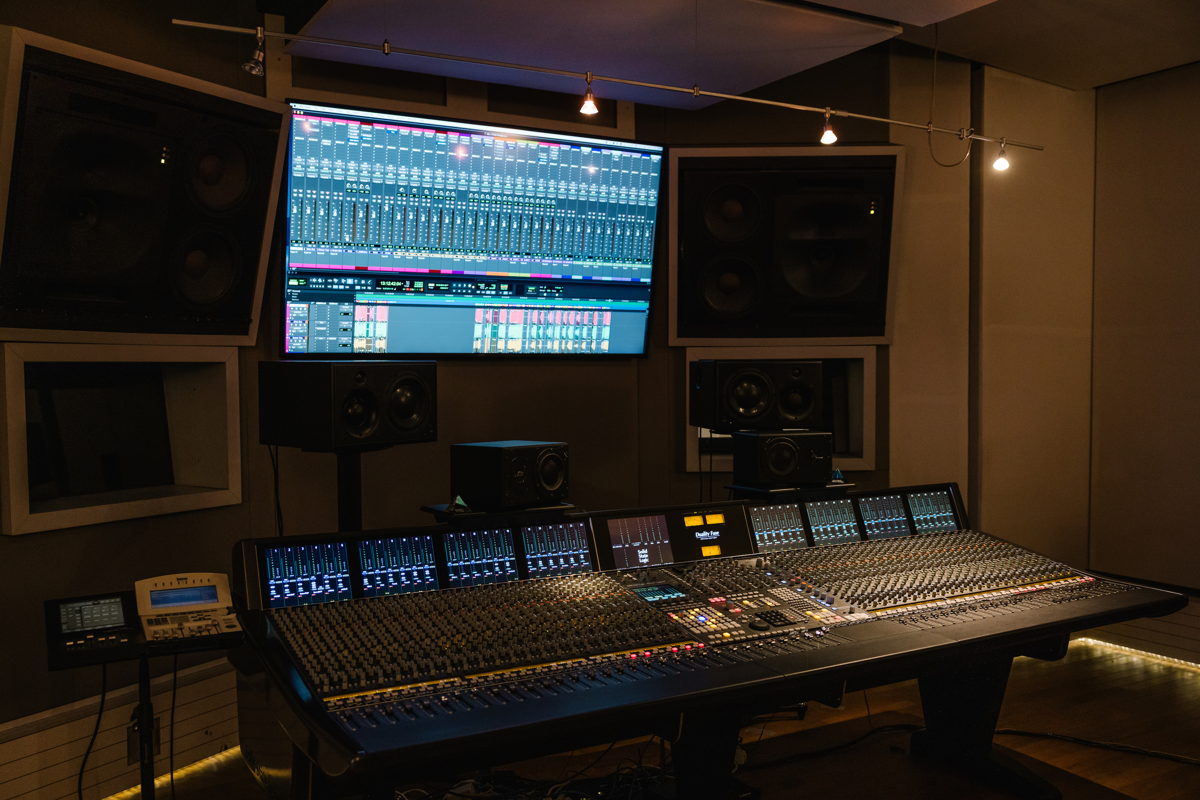 Realizing a dream...and competitive advantage
​The Duality was purchased through Mario Reithofer at TSAMM Audio, SSL's distribution partner in Austria. "He had already installed several other Duality consoles in the last few years in Austria," Böhm reports, "including a big one at the Synchron Stage Vienna scoring studio."
It was also logical to stay with Solid State Logic because of MG-SOUND's long history with the brand, says Böhm, who has been a fan of SSL consoles since he was working as an assistant engineer. "I always dreamed of owning an SSL console, but back then I thought that I would never be big enough to get my hands on a console like this. But never say never. As soon as we could afford it, I bought a 4000 G+ directly from an AES show in '95 and never looked back."
Buying an SSL console from an exhibition, like the studio's first desk, became a tradition, Böhm says. "Every SSL console, except the Duality, came from an exhibition. We installed a 9000J in late '97 and the 9000K in 2002. And in a smaller composer's room, we installed an Axiom MT in 2000, which made it to 2012. But there was always an analog console in our main room because we wanted to separate ourselves from all these midscale studios that tell you that you don't need analog and it's all good to mix in-the-box. It was a good decision, because people saw that we took it seriously."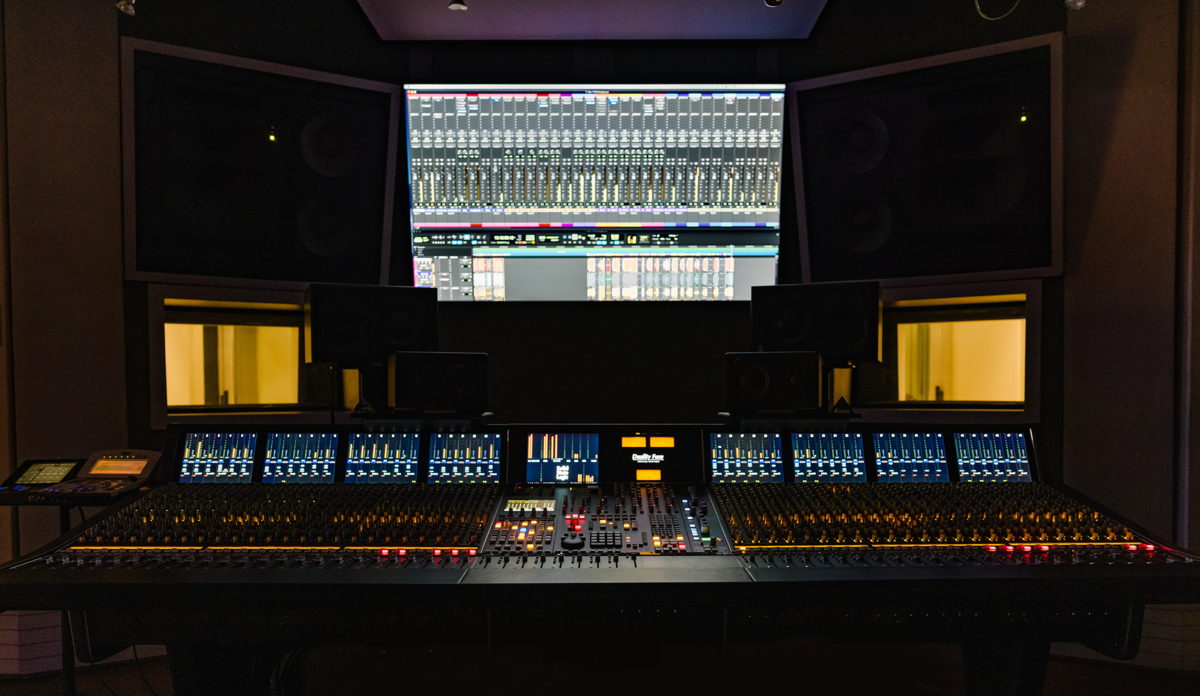 SSL Duality Fuse: tackling a world-class clientele
​The new Duality at MG-SOUND is already hard at work, most recently being used to mix a live concert from a German tour, just the latest project to be added to a list that includes sessions by some of the world's biggest artists, such as the Rolling Stones, U2, Lady Gaga, Céline Dion, Whitney Houston, Bon Jovi and Pearl Jam. "Over the years, just by word of mouth, bands that had a day off and were in middle Europe would call us for a session," he says.
MG-Sound's early focus was on post-production for commercials, which brought in enough money to move out of the basement studio and, eventually, buy the facility's first SSL desk. Radio and TV commercials and voiceover work continue to be the studio's bread and butter business: "Last year we did approximately 3,500 mixes for commercials," Böhm reports.
Over the years, opera stars from Placido Domingo and José Carreras to Anna Netrebko and, most recently, Jonas Kaufmann have also recorded at MG-SOUND. "We do a lot of classical recording; we can host up to a 65-piece orchestra," he says. "The Vienna State Opera hosts a lot of opera stars and they usually come to us because of our great microphone collection. I think that Duality will complement that very well with its clean sound."
About Solid State Logic
​Solid State Logic is the world's leading manufacturer of analogue and digital audio consoles and provider of creative tools for music, broadcast, live and post production professionals. For more information about our award-winning products, please visit: www.solidstatelogic.com.

Jeff Touzeau Public Relations, Hummingbird Media, Inc.