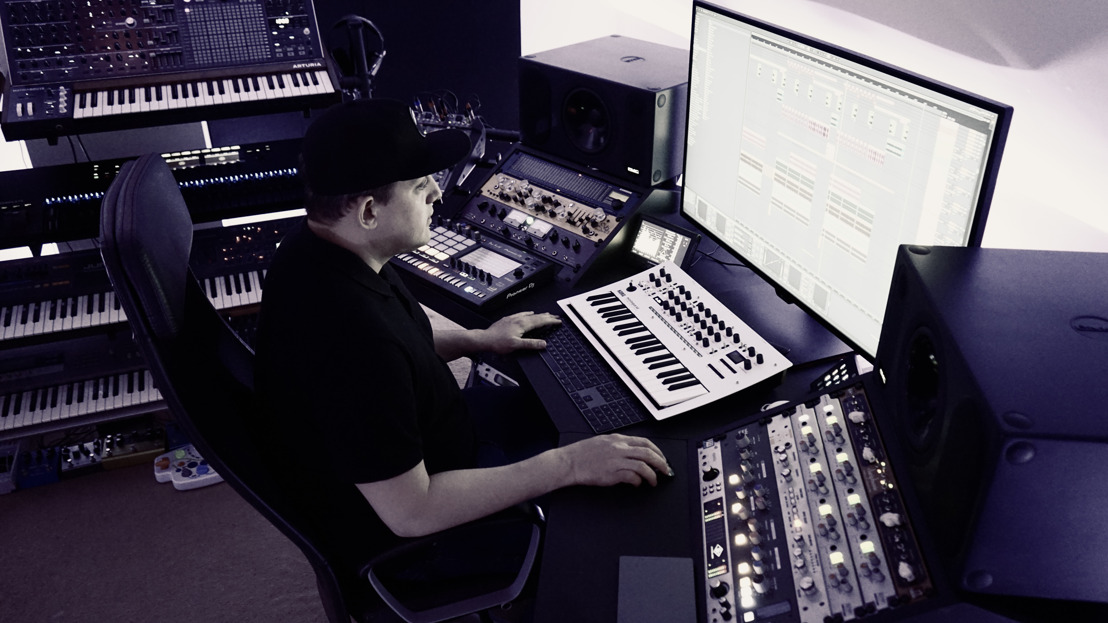 UK Producer S.P.Y Combines Old School Drum&Bass with Unique Melodic Elements, Using Solid State Logic Six, Fusion and XLogic Alpha Channel
With his recent work on projects by Rag'n'Bone Man, Sonic, Bryan Gee and others, S.P.Y is also a prolific remixer and DJ
London, U.K., May 20, 2021 — Carlos Barbosa de Lima Jr. (aka S.P.Y) is cultivating and reimagining the Drum&Bass genre with a fresh approach to creative sampling, beat slicing and top layer melodic treatments. The award-winning producer, DJ and remixer — who is launching his own record label DARKMTTR Records this week — recently remixed multi-platinum artist Rag'n'Bone Man's "All You Ever Wanted" amidst a flurry of other projects he completed during lockdown.  
"To have all this free time on my hands was a bit of a double-edged sword," he says. "While I had fewer live performances as a DJ, I completed many projects that I ordinarily wouldn't have had the time to start." A prolific writer with an impressive back catalogue, S.P.Y's new DARKMTTR Records will include both his own music as well as other artists. "I want to help artists get their music across and help them by mixing and producing them in my own studio," he says, which has been recently outfitted with a Solid State Logic SiX analogue console and an SSL Fusion analogue outboard processor.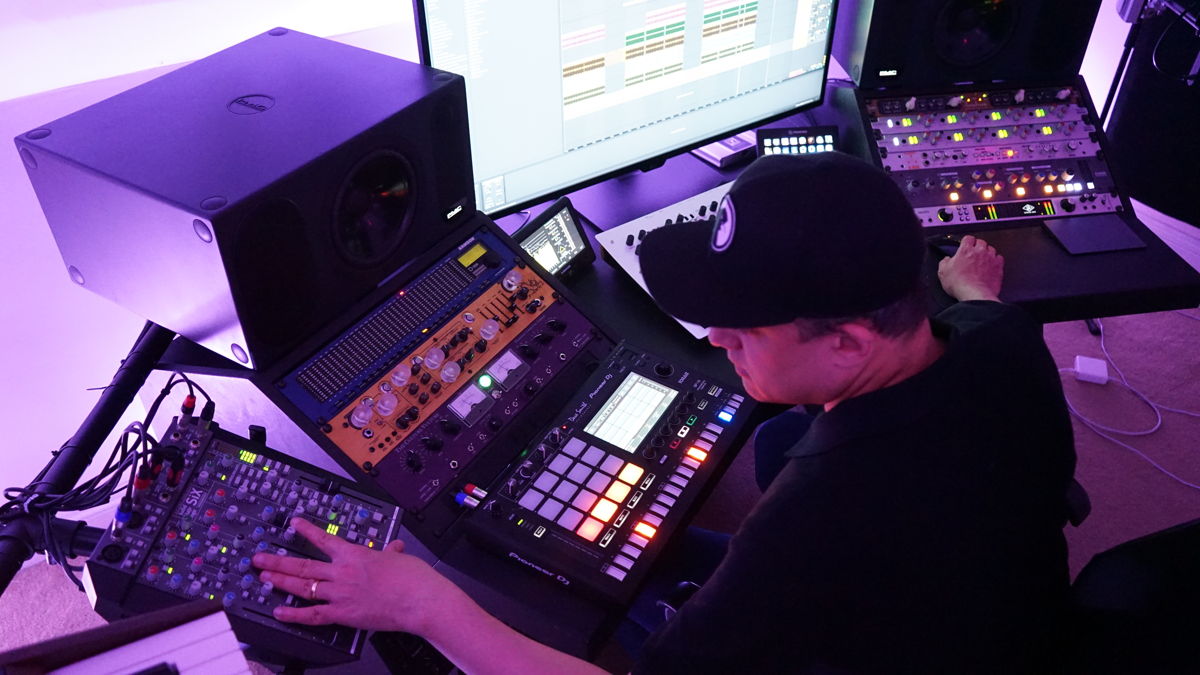 S.P.Y's journey as a producer and DJ began after he relocated to London from Sao Paulo in 2003, with the intention of becoming a graphic designer. However, he ended up using Garage Band more than Illustrator, landing his first release on Metalheadz — a prominent Drum&Bass label — in 2005. "This was mind blowing because the track got a lot of attention and suddenly my work was in demand." Since around 2010, S.P.Y has firmly established himself as one of the U.K.'s most sought after producer / remixers.  
Charting S.P.Y's process
At the outset of a project, S.P.Y typically generates several sketches and ideas which he then shares with the MCs or vocalists he is working with. After receiving feedback from the MCs, he will then tailor each track to the vocals. "I like to provide the artist with a blank canvas for the basis of the track, and they come up with whatever they want to say or express," he explains.
Equipment-wise, he will usually start the track with the drums before piecing the other parts together. "Mainly, I use the SSL SiX to process my drums," he says. "This adds some nice color and I like to add a bit of overdrive coming into the SuperAnalogue™ preamps." His drum sounds typically consist of vinyl-based samples of the R&B genre, and his Pioneer Toraiz SB-16 digital sampler. After running these through the SSL SiX, he will then begin working in Ableton. "On the SiX, I use channels 1 and 2 for kick and snare, and channels 3 and 4 for hi-hats or other percussion on which I need a little more spread," he explains.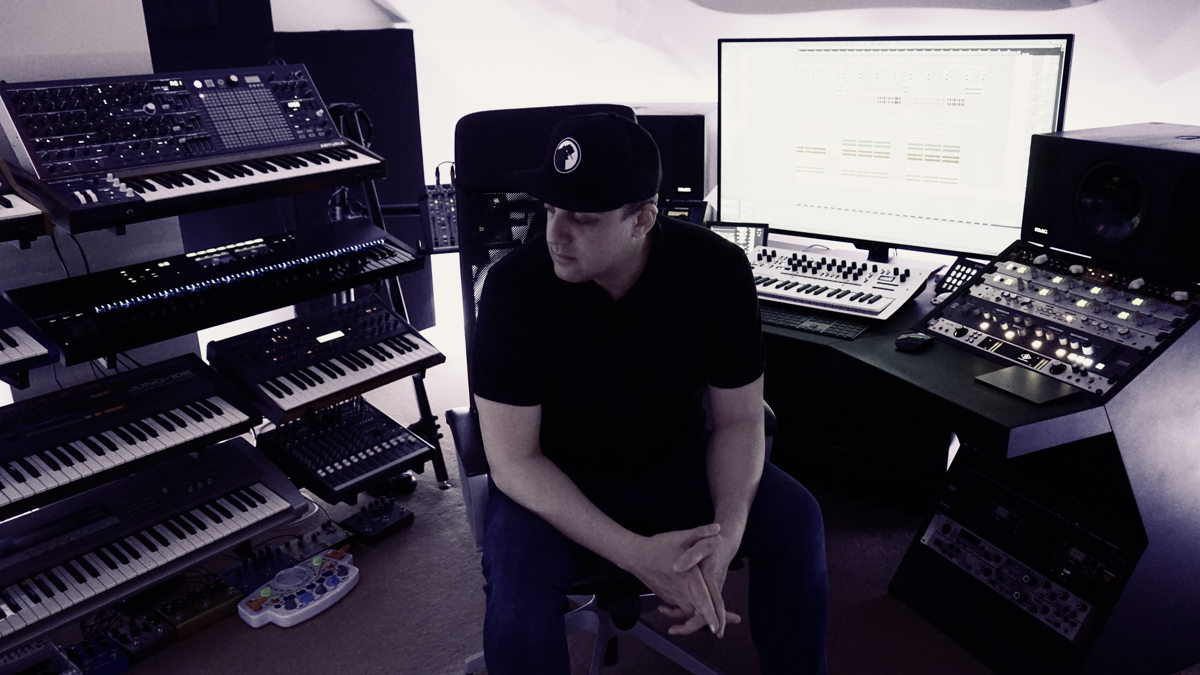 S.P.Y finds the feature set of the SiX perfect for helping him achieve his trademark Drum&Bass sound: "That one knob compressor sounds beautiful," he says. "I compress it just a little bit to glue the tracks together and it is amazing. Also, I get a ton of headroom out of the SiX and I get a solid bottom end and punch that helps carry the track." After he gets the drums sounding how he wants, he will then begin shaping the bass and melody parts in Ableton before running these elements back through the SiX. "I mainly work in the digital side and use the analog circuitry on the SiX to give me the nice analogue overtones I am looking for," he says. Typically, he will send the first pass of his mix through the G Series Stereo Compressor on the master section of his SiX, to make sure that "everything sticks together and is nice and tidy."
Sonic Trinity: SiX, XLogic Alpha Channel and Fusion
Sonically his whole set up took a giant leap after he acquired the SSL XLogic Alpha Channel. "After I acquired two of the XLogic Alpha Channel preamps, I began using these in my summing path between my summing box and interface." He says this made everything change. "Sonically, I was getting so much more warmth. I began using the Variable Harmonic Drive knob to add third-order harmonic distortion mainly in the final mixes of each track."
S.P.Y also uses the SSL Fusion as an insert on his interface so when he is mixing or summing, he can add EQ, compression or adjust the overall stereo image — mainly on the vocal or melodic parts of the track. "With the Fusion, I can really make these parts glisten," he says. "I tend to adjust the overall width of the track and also add minor compression, and this can make the vocal cut through the mix so much better. I tend to use the Fusion on the softer parts of the track, and it is beautiful."  
SSL's Violet EQ, which made its first appearance on the Fusion, helps S.P.Y 'dial out' the 'plastic aftertaste' of just about any digital track. "One thing I love about the Violet EQ is it can remedy the 'anesthetic' sound of the digital domain. It helps me get rid of all that weird top end that can exist when you just EQ in the box."
Despite having advanced the Drum&Bass genre many steps forward, S.P.Y insists there is never a single 'formula' to creating his tracks. "It is all about experimenting," he says.  "I am always changing my gear and working in new ways, but the SiX is the one thing that will always remain at the input stage."

For more information on S.P.Y, please visit his website at www.spydnb.com.  
About Solid State Logic
Solid State Logic is the world's leading manufacturer of analogue and digital audio consoles and provider of creative tools for music, broadcast, live and post production professionals. For more information about our award-winning products, please visit: www.solidstatelogic.com.

Jeff Touzeau Public Relations, Hummingbird Media, Inc.