Top-Tier Producer Rob Cavallo Captures the 'Big Studio Sound' in Private Studio with Solid State Logic BiG SiX
"Sonically, it just blew away everything we were doing — our jaws hit the floor and it was unbelievable how much better it was"
Los Angeles, California, May 2, 2023 — If you don't know who Rob Cavallo is, you very likely know the records he's worked on. As a top music industry professional, he's held senior executive roles including Chairman at Warner Brothers Records, where he oversaw that label's creative operations and artist relations. As a producer, he has worked with Green Day, Dave Matthews Band, My Chemical Romance, Paramore, Alanis Morrisette, Black Sabbath and Kid Rock among others. He is currently producing the newest Green Day album due out early next year. Cavallo's work has garnered 21 Grammy® awards, including a record of the year award for Green Day's Boulevard of Broken Dreams and a Producer of the Year Award.
While Cavallo's 'playground' is the top-tier commercial studios, he's always wanted to bring the 'big studio sound' into smaller working spaces, including his own private studio: "I've been lucky enough to work in every big studio in the world," he says." I've recorded at Abbey Road, Oceanway A and B, Capitol Studios, Henson Recording Studios, A&M Studios and many more. I've made records everybody knows in all these big studios."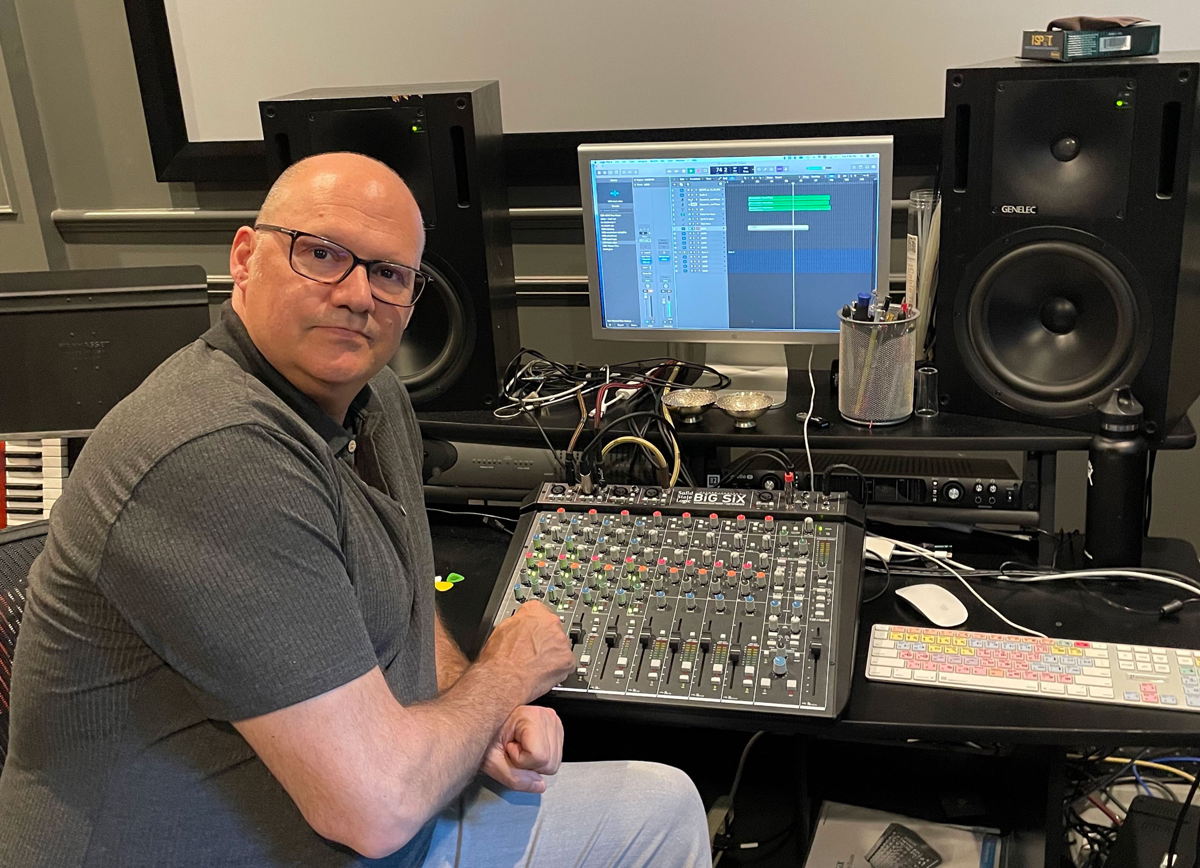 Scaling down in size
​These days, Cavallo acknowledges that many tasks can be tackled in private studios — while maintaining very high quality. Over the last couple of years, he's been refining his own studio, trying a mix of different preamplifiers, converters and various other hardware to get his home studio exactly where he wants it. Chris Lord-Alge, close friend and mix engineer partner on several Green Day albums, told him that he should try the new SSL BiG SiX desktop mixing console.
At first glance, Cavallo thought it was impressive: "I thought, 'Wow, look at this - you get a mini 9K board with amazing mic pres, in-line compression, E series EQ and the famous bus compressor." He was drawn to the impressive value BiG SiX offered and wanted to give it a try. "I mean, that is the essence of your studio right there: mic pre, channel strip, compression, EQ, stereo bus compression and converters. I already know and love the sound of SSL, and the fact that it was modeled after the 9K EQs was exactly where I wanted to be. ​ My only question was how good the mic pres and converters are."
Ready to play with the big boys
​Once he set up BiG SiX in a small room in his home. recorded some tracks and ran a mix through it, the answer to his question was abundantly clear: "Sonically, it just blew away anything we were doing. Our jaws hit the floor, and it was unbelievable how much better it was." In particular, he says that the preamplifiers punched far above their weight class. "Those mic pres are shocking," he says. "In my job, we are very spoiled. We get to compare these mic pres to the very best versions of 1073s, 312s, and so many others — that is our playground. So recording on BiG SiX, I don't feel like I am missing anything — I feel like I am plugging into the best stuff in the world."
Cavallo says he has been recording guitars and vocals through a variety of microphones including SM 57s, C37As, 251s and many others. "Those mic pres are as good as any mic pres I've ever heard before. I feel like I am at a big fancy studio using the best preamps and mics in the world, but I am really in my Harry Potter closet underneath the stairs, and it sounds magnificent."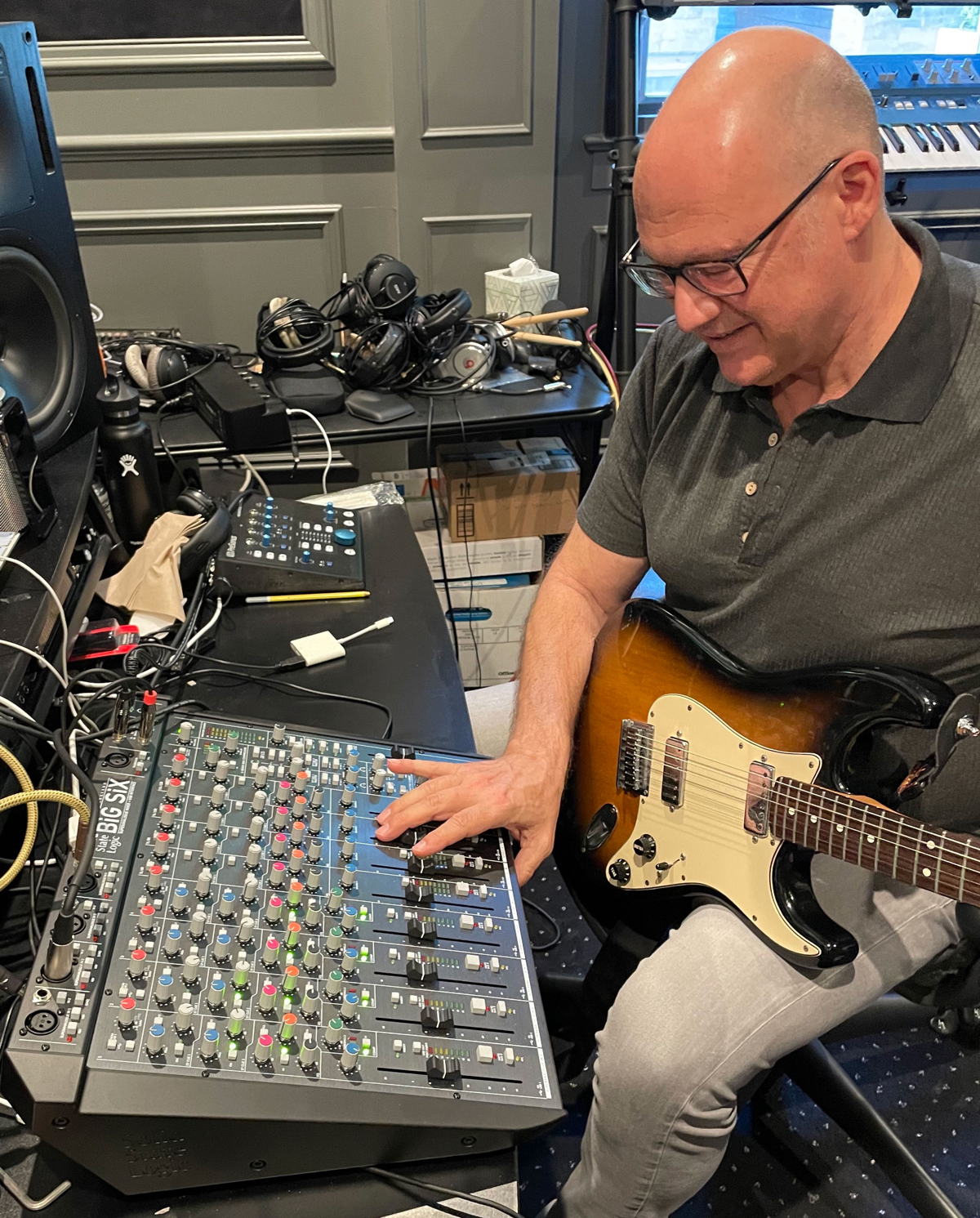 He recently purchased a second BiG SiX for his son, and they use it for tracking, mixing and mastering. "Because it is easier to access small spaces to put these in, I can make demos and record bands wherever I want," he says. "So I have one at my house, one at my son's house and I can even see buying more. I literally cannot find another product that gives you that level of mic pre, EQ, monitor control, routing and conversion — you get a ton of value in a really small package."
Recently, the pair recorded a mix for an up-and-coming artist named Partner, and Cavallo reports that using BiG SiX he noticed a dramatic improvement in the sound stage. "It just sounded bigger, deeper and wider. The stereo image opened up immediately, and the lower octaves came through so much bigger, clearer and cleaner. The detail was fantastic, and it enabled us to fit more things into our mix than we were able to fit in before. When you are using something that has better headroom, better clarity and better sonic imaging, all of the sudden you are going from like VHS to 4K video - that was how I would describe it!"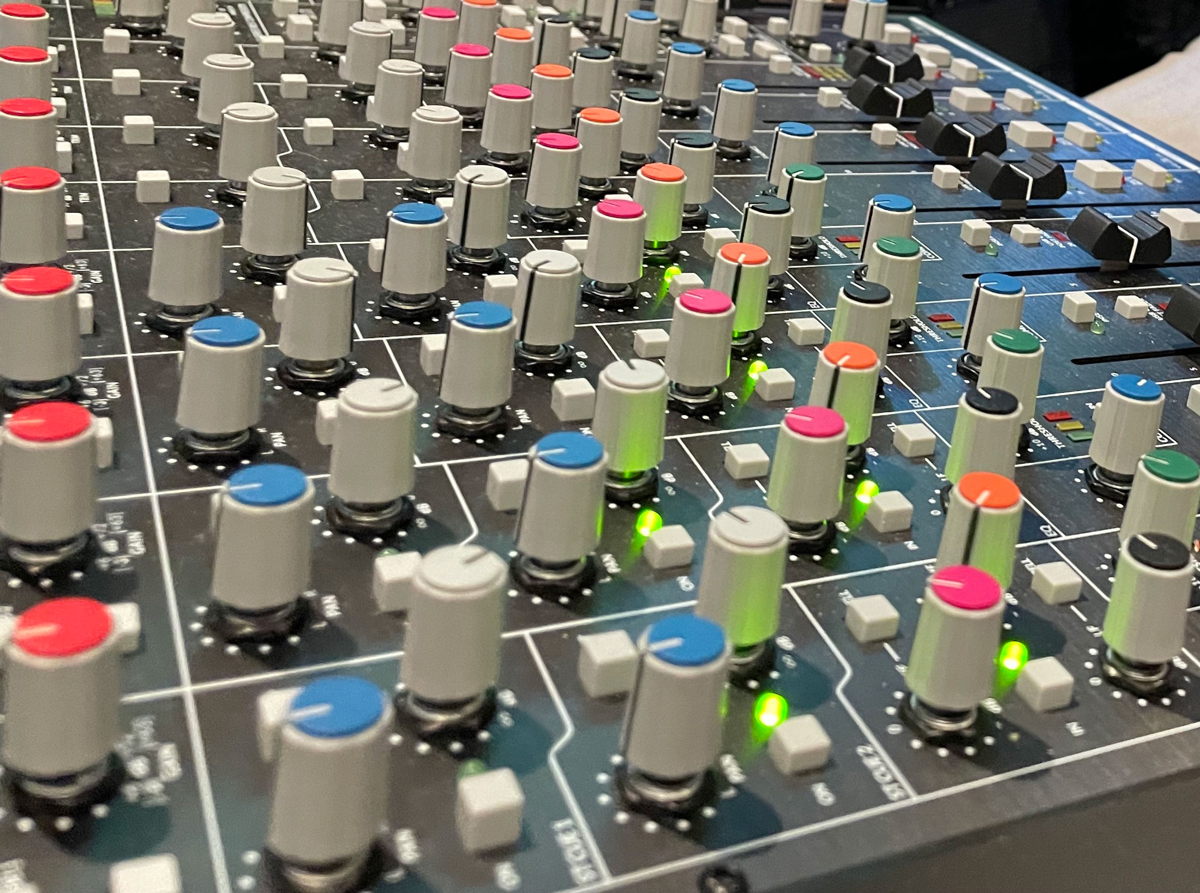 Summing up with BiG SiX
​Cavallo is also appreciative of BiG SiX summing capabilities. "You can basically sum 18 inputs through this desk, which is of course much better than summing in the box," he says. "With analog summing, you get that big, juicy fat sound that you can easily miss if you are working exclusively in the box — even if you just have your drums coming out of 1 and 2, your guitars coming out of 3 and 4, your keys coming out of 5 and 6, your vocals 7 and 8, or whatever other tracks you might have. The icing on the cake is that you have that SSL bus compressor, so now you are playing with fire!"
Currently, Cavallo and Chris Lord-Alge are working on mixing a brand new Green Day album, which is being mixed on Lord-Alge's SSL console. But when Cavallo gets home and wants to work on a demo for another artists he is working with, he doesn't feel like he is missing anything with BiG SiX. "I actually feeling like I am plugging into the best stuff in the world. ​ It's kind of amazing what SSL is doing these days."
About Solid State Logic
​Solid State Logic is the world's leading manufacturer of analogue and digital audio consoles and provider of creative tools for music, broadcast, live and post production professionals. For more information about our award-winning products, please visit: www.solidstatelogic.com.

Jeff Touzeau Public Relations, Hummingbird Media, Inc.