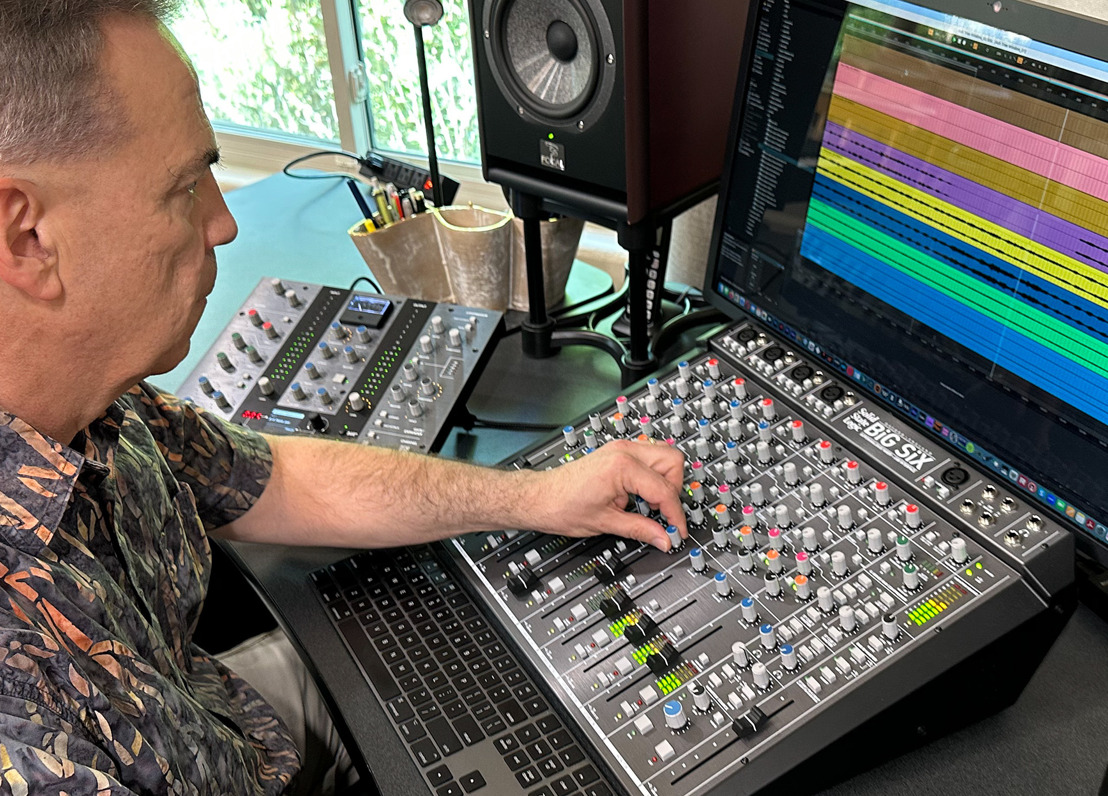 Synthesist, Educator and Author Chris Meyer Adopts Solid State Logic BiG SiX, UC1 Control Surface and Channel Strip Plug-In into Hybrid Workflow
As a lifelong 'optimizer', Meyer relies on tools from SSL to make his workflow more efficient while retaining the ultimate production quality
Oxford, UK, October 6, 2023 — Since the mid 1980s, Chris Meyer has built a hugely influential career as a composer, performer, educator and engineer in the world of synthesis. Having spent his early years in engineering roles at companies like Sequential Circuits, Roland and also formerly Technical Chairman at the MIDI Manufacturer's Association, Meyer established LearningModular.com in 2015 — the first comprehensive online resource for learning modular synthesis. In 2017, he was asked by Bjooks founder Kim Bjorn, to co-author the book Patch & Tweak — which has since been recognized as the most authoritative and comprehensive book on Eurorack and modular synthesis.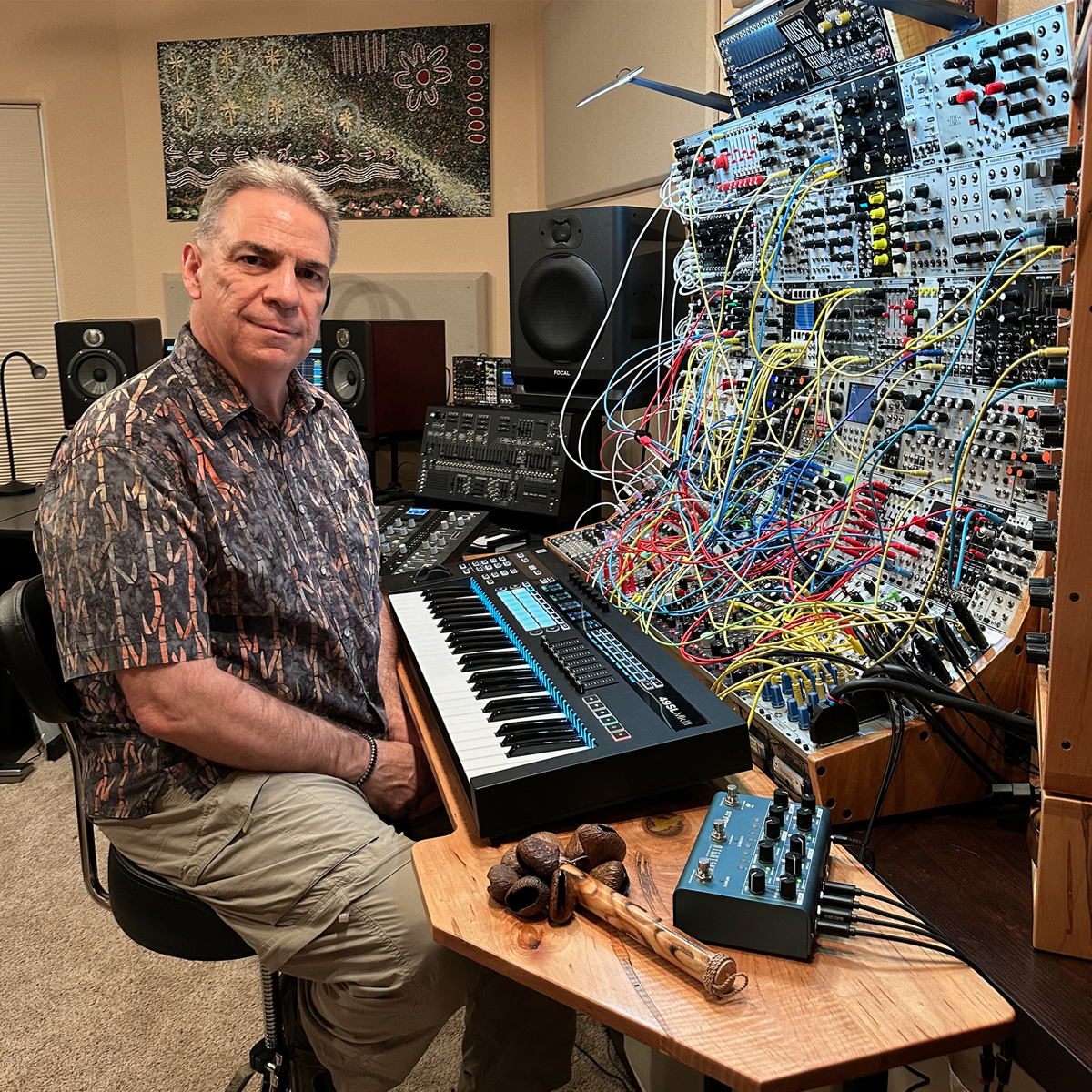 Having taught modular synthesis to literally hundreds of musicians around the world, in addition to possessing a background as an engineer and author, Meyer is an authority on optimizing production workflow — particularly in an electronic music-based studio. Having recently added a Solid State Logic BiG SiX desktop mixer and a UC1 to control SSL's highlight regarded Bus Compressor 2, 4K B, and Channel Strip 2 plug-ins, Meyer has recently been composing and performing ambient/space music under the moniker Alias Zone. His Water Stories, a collection of tracks focusing on mysteries of the submerged, was released last November and now he is set is set to release another album entitled Eastern Front in the coming months.
"Since I am both an engineer and an educator, I have never been satisfied with 'well, this is what I have,' or 'I guess that is everyone is using,' Meyer says. "I've always been trying to optimize; what is the most quality I can squeeze out of my system, asking myself what is the best way to do something rather than just compromising." Most importantly, Meyer says that one's tools should never impede or slow down the creative workflow.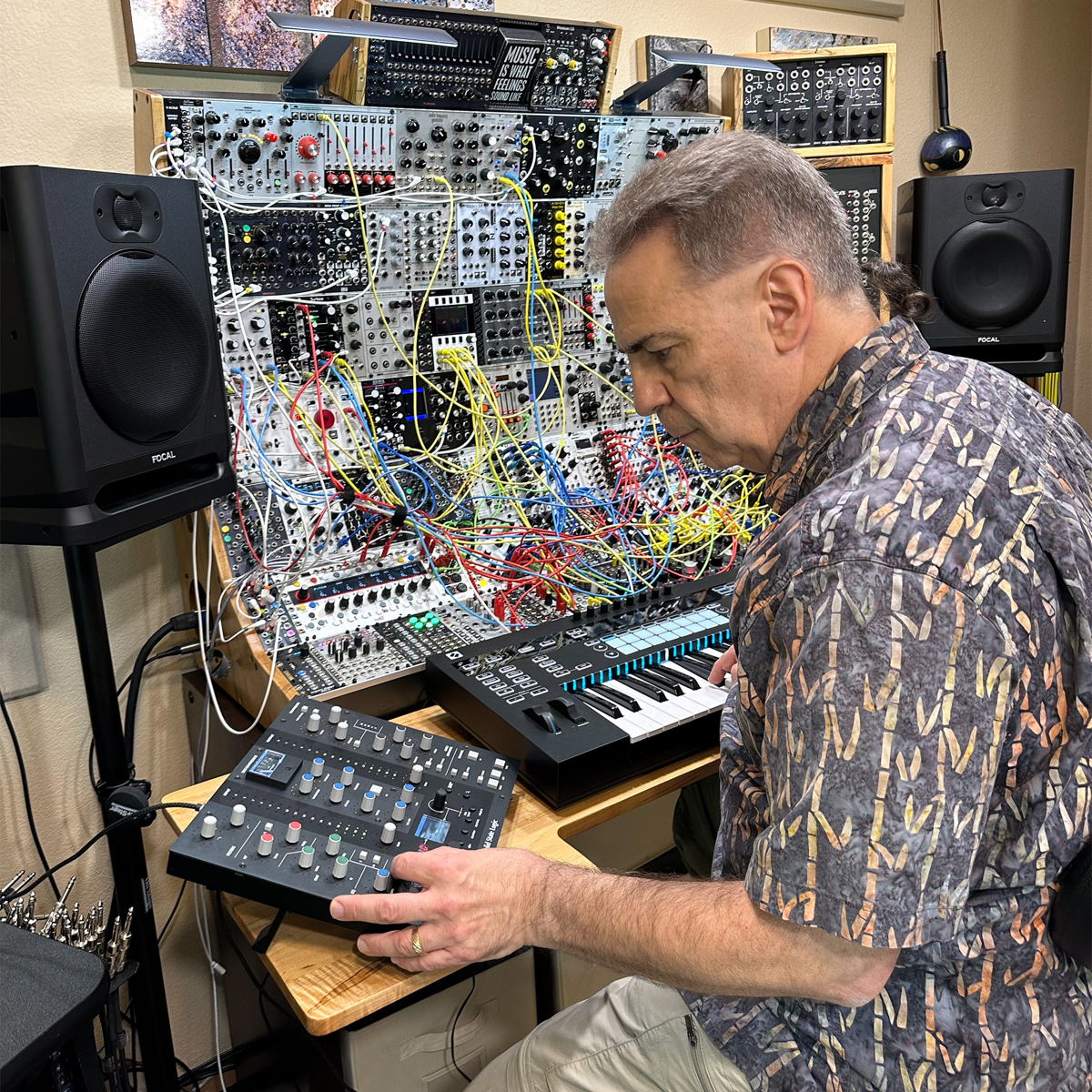 Delivering sonic definition
​His latest project, Eastern Front, explores key historical points of the region. Musically, the project harkens Berlin School as well as the earlier works of German-based electronic music pioneers Tangerine Dream. With a complex set-up of polyphonic synths and dozens of Eurorack synths, a streamlined workflow is important to Meyer: "Many modular folks are focused on live performance, so we try to patch an entire song on the modular rig at one time," he explains. "In my case, I have about 22 stems I can pull out of my modular, so I record everything at once. Then I will begin editing, refining and overdubbing." While recording overdubs, Meyer says he typically records his percussion using one of the four SuperAnalogue™ microphone preamplifiers. "I love the sound of these preamps and I am really happy with how clear they sound," he says. ​
Meyer also uses BiG SiX to process his individual tracks that are already in the computer, before using it as a final summing mixer. "This mixer has been laid out so intelligently as an audio interface, that I can treat a channel strip in the BiG SiX as a plug-in effect in my DAW," he explains. "So quite often, I will take my individual tracks that have already been recorded in Ableton and then send it out via USB to a track on the BiG SiX for further treatment."
"Modular synths have a very big dynamic range and taming that can be a real challenge — therefore, the one knob compressor on each channel is very useful, particularly on things like bass lines and plucked string sounds. I will use the one knob compression to add definition and make certain elements more present."
Most of all, Meyer appreciates the extraordinarily high bandwidth of BiG SiX. "I am someone who records everything in 96 kHz. Not because I think humans can hear that high, but because I think it is important to capture attack transients, which contain infinite harmonics," he explains. "The pure analogue design of BiG SiX is really important to me."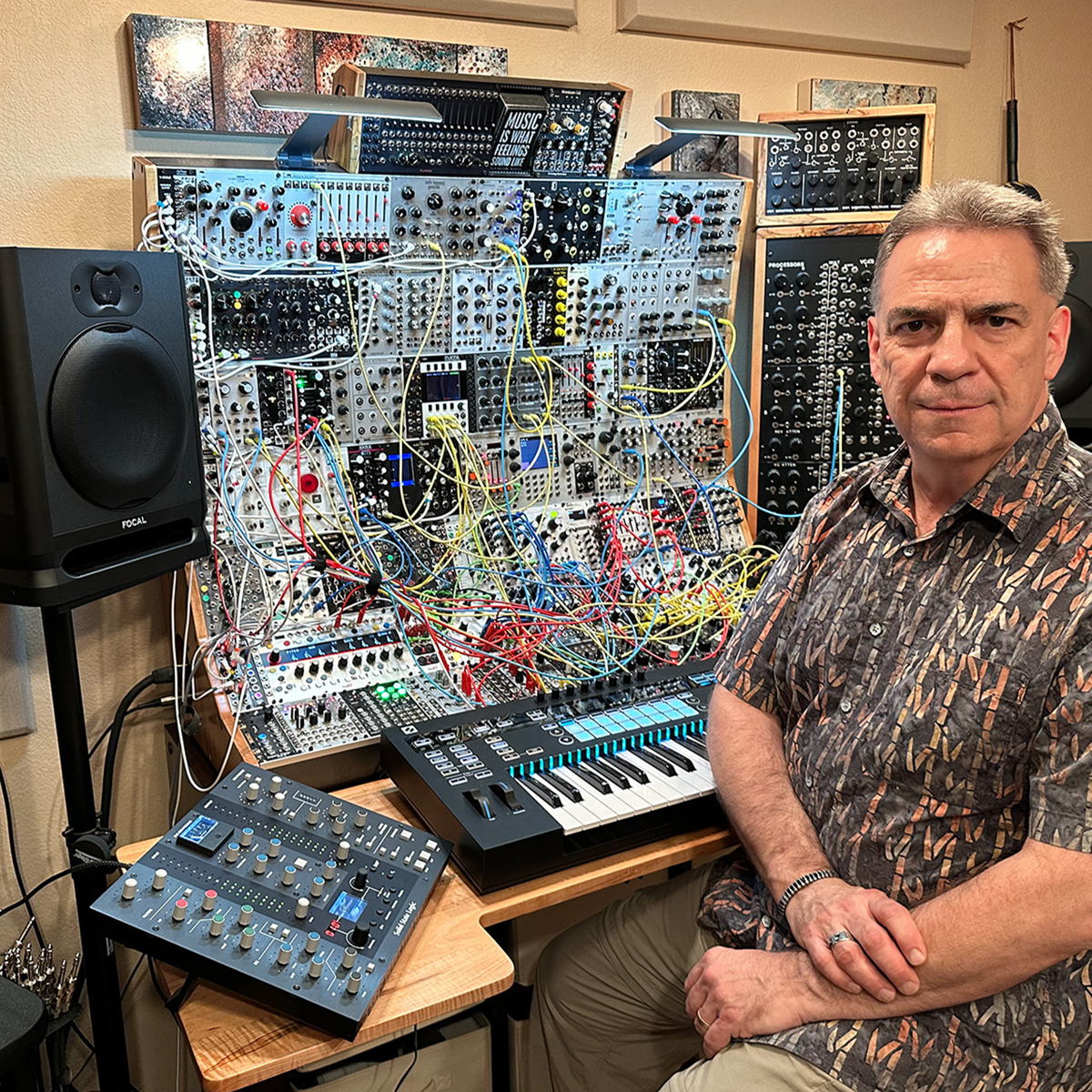 Modulating and shaping with UC1 Controller
​During tracking, Meyer keeps an SSL UC1 control surface handy, directly adjacent to his modular system. "This way I have my channel strips right at hand, and I'm able to page through each channel coming out of the modular, so I can compress and EQ each element as needed." Meyer uses the UC1 to control anywhere between 20 and 40 channels in a single session, recording into Ableton Live running on an Apple Mac Book Pro.
The knob-per-function layout of UC1 gives him real time, hands-on control of incoming audio. "I love the immediacy of it, and you don't have to worry about paging through various menus. Also, the automatic gain compensation on the Channel Strip 2 software is a real time saver when making adjustments to compression." He also depends on Channel Strip 2's high and low pass filters to tame incoming signals: "Modulars have a very high bandwidth, and this can create problems such as intermodulation distortion and premature clipping. For me engaging the low and high pass filters on the Channel Strip 2 is essential."
With tools such as the BiG SiX, UC1, SSL plug-ins, modular synths, and other equipment, Meyer thinks it is a fantastic time to be making music. "I feel that back in the'80s and '90s, things were getting a little bit homogenized," he says. "But today, we have this explosion in modular with hundreds of manufacturers around the world, including a host of boutique companies that are coming out with very interesting new instruments. We've never had this wide a selection of tools to choose from in history."
To learn more about Chris Meyer's Alias Zone, please visit his bandcamp page at: https://aliaszone.bandcamp.com/album/water-stories.
BiG SiX software bundle
​For a limited time, Solid State Logic are offering their highly regarded X-Delay, X-Echo and FlexVerb plug-ins to all registered BiG SiX owners. Head over to the SSL user accounts and make sure your unit is registered to access the bundled software. This amazing offer is available until January 1st 2024.
About Solid State Logic
​Solid State Logic is the world's leading manufacturer of analogue and digital audio consoles and provider of creative tools for music, broadcast, live and post production professionals. For more information about our award-winning products, please visit: www.solidstatelogic.com.

Jeff Touzeau Public Relations, Hummingbird Media, Inc.