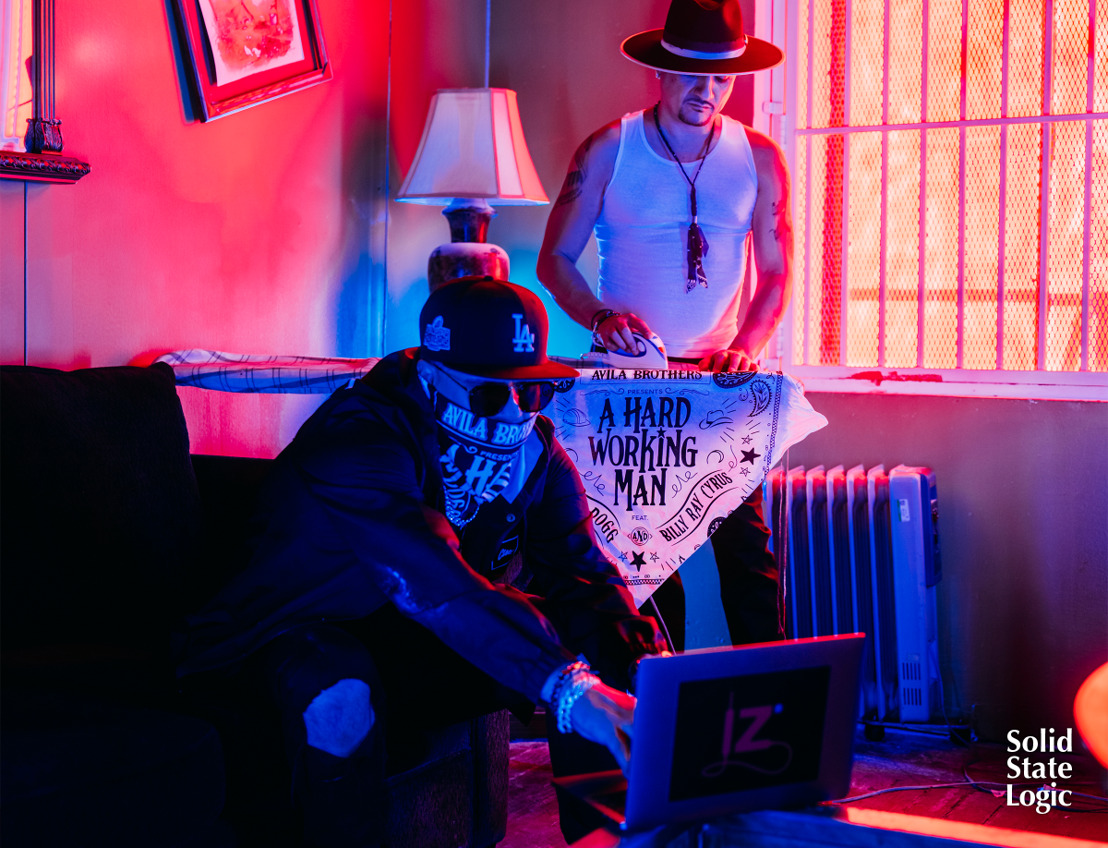 Songwriting Duo The Avila Brothers 'Discover' Solid State Logic UF8 and UC1 Controllers and Quickly Put Them Into Play on New Single
"Being a guy who's used to being on consoles, it feels like you're touching a real fader and producing the result you're looking for. The UF8 just feels right."
Los Angeles, California, August 4, 2022 — The Avila Brothers, the production and songwriting duo behind a who's who of A-list talent, released a new song under their own name as artists earlier this year and in the process discovered Solid State Logic's UF8 advanced DAW controller and UC1 plug-in controller. "A Hard-Working Man," featuring Snoop Dogg and Billy Ray Cyrus, is a country music-meets-hip-hop floor-filler with a boot-stomping beat and was mixed by Dj Quik and assisted by Joe Caserta, who introduced Bobby and IZ Avila to the SSL controllers.
"It was really an eye-opening learning experience, because Quik is used to stemming out a mix across the console," Bobby Avila says, "and I had prepared the session accordingly. He came in and said, 'Bob, what are you doing? I don't do it like that anymore.' And he brought out these two SSL controllers, the UF8 and the UC1. I said, 'This is an SSL in a little controller? No way!'"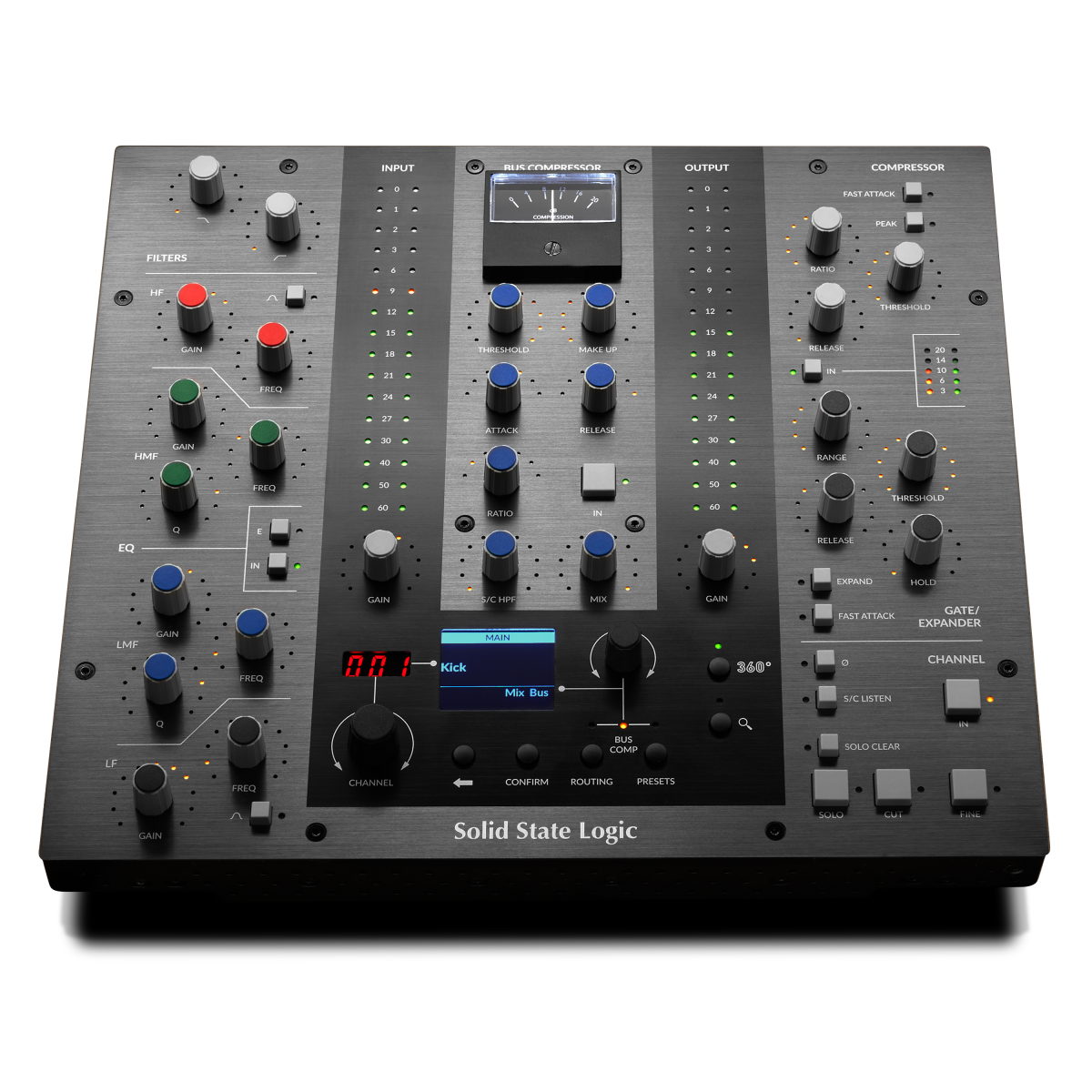 Efficient workflow with SSL UF8 and UC1
​Avila says it took next to no time for DJ Quik, who has worked with the likes of Tupac, 50 Cent, Ludacris and a host of West coast hip-hop artists, to set up his SSL controllers at Encore Studio in Burbank and get the initial mix together. "It was over 100 tracks, but he plugged that sucker in and had the record bouncing out of the speakers in three hours," he says. In fact, Avila was so impressed with the controllers that he called SSL and said, 'I need these now!'"
The key to any Avila Brothers production is SSL's famed bus compressor, which can be fully controlled from the surface of the UC1, complete with metering, in the SSL Native Channel Strip 2 software. "We're from the SSL E/G console school, so that smack on the stereo bus is everything," Avila says. "When you have the right kick and snare it adds that extra oomph right in the middle of your chest. The bus compressor gives us the punch and snap; it gives it that crack."
On the new Avila Brothers single, he reports, "We squashed the snare with the compressor to make it really tight, then opened it up at the end. So you get the attack and the top end and then it would roll off at the end. We used it with the snares and the piano; we made the piano very aggressive."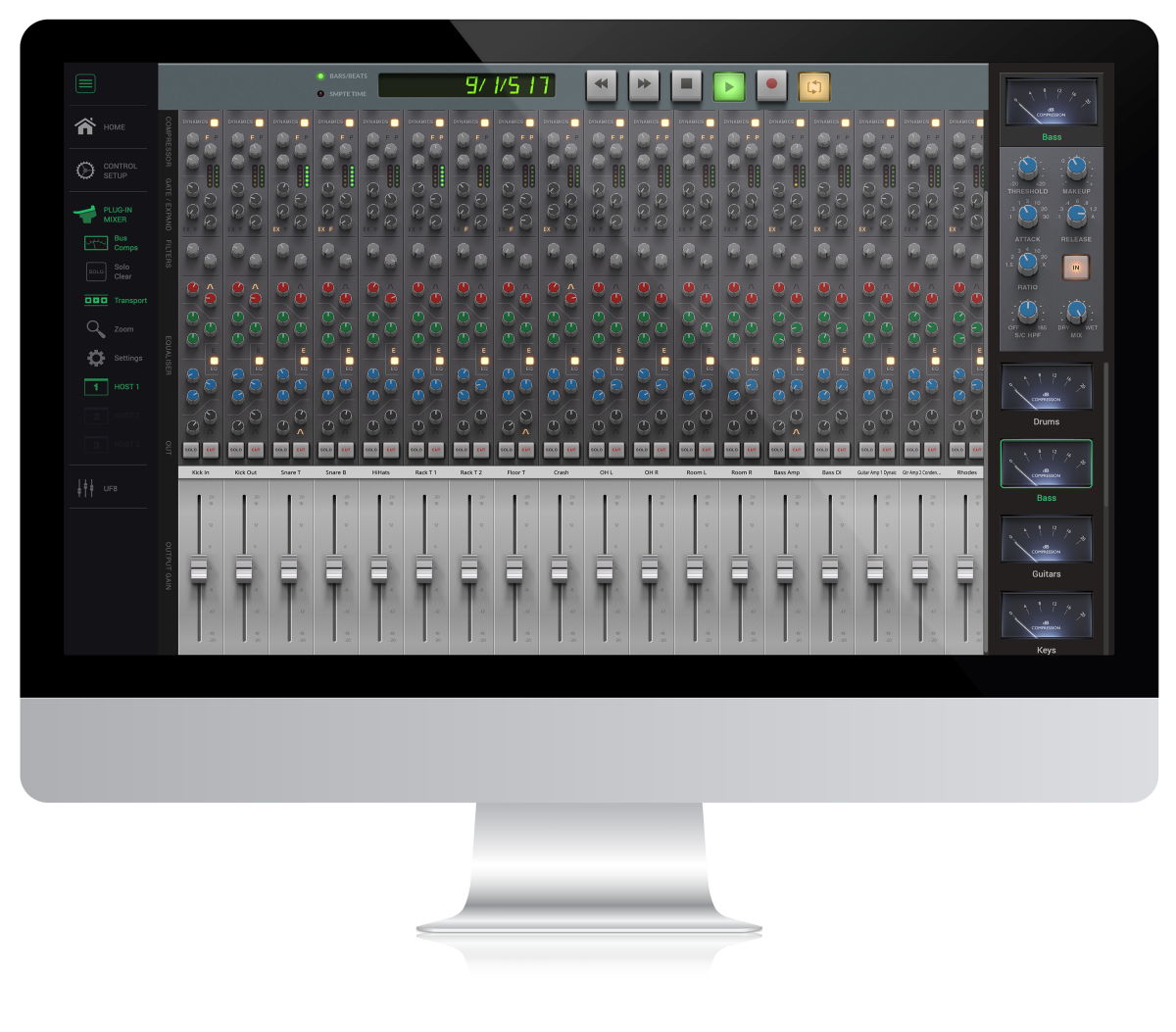 Accessing classic SSL sound through Channel Strip 2
​He continues, "Quik was adamant about using the SSL EQs, so all our EQ came from the Channel Strip 2 plug-in. The SSL just has a sound, and for what we were trying to accomplish, this single just called for it. We really wanted to stay away from everything else, so we didn't use any outboard gear."
The Channel Strip EQ proved to be especially effective on Snoop's vocal, Avila comments. "Snoop can cut on any vocal mic but there's a certain sweet spot that you have to know how to dial in. Once Quik got ahold of it on the Channel Strip, he did this thing with the mids, rolling that space off, and it really put Snoop's vocals right in the center. We sent Snoop the mix and he said, 'You guys put your foot in that mix. How did you get my vocals to sound like that? What did you work on?' We told him it was the SSL controller and he said, 'I need to get that at my place.'"
The mix for "A Hard-Working Man" was completed with DJ Quik and assisted by Joe Caserta at Hideout Recording Studios in Las Vegas on the facility's 96-channel SSL Duality mixing desk, the largest Duality in the U.S. "We come from the school of mixing as we track," Avila says. "When we do a bounce it's damn near close to what we want it to sound like. Once we're done—the vocals are good, the levels are right—then we ask someone to take it to the next level. All credit to DJ Quik. He's a Jedi, a sonic guru."
"A Hard-Working Man" is the first release under a new imprint, Avila Brothers Music Group/BMG. The new single, co-written with Franky Fade, is the first release under the Avila Brothers name since they dropped The Mood: Soundsational album in 2005.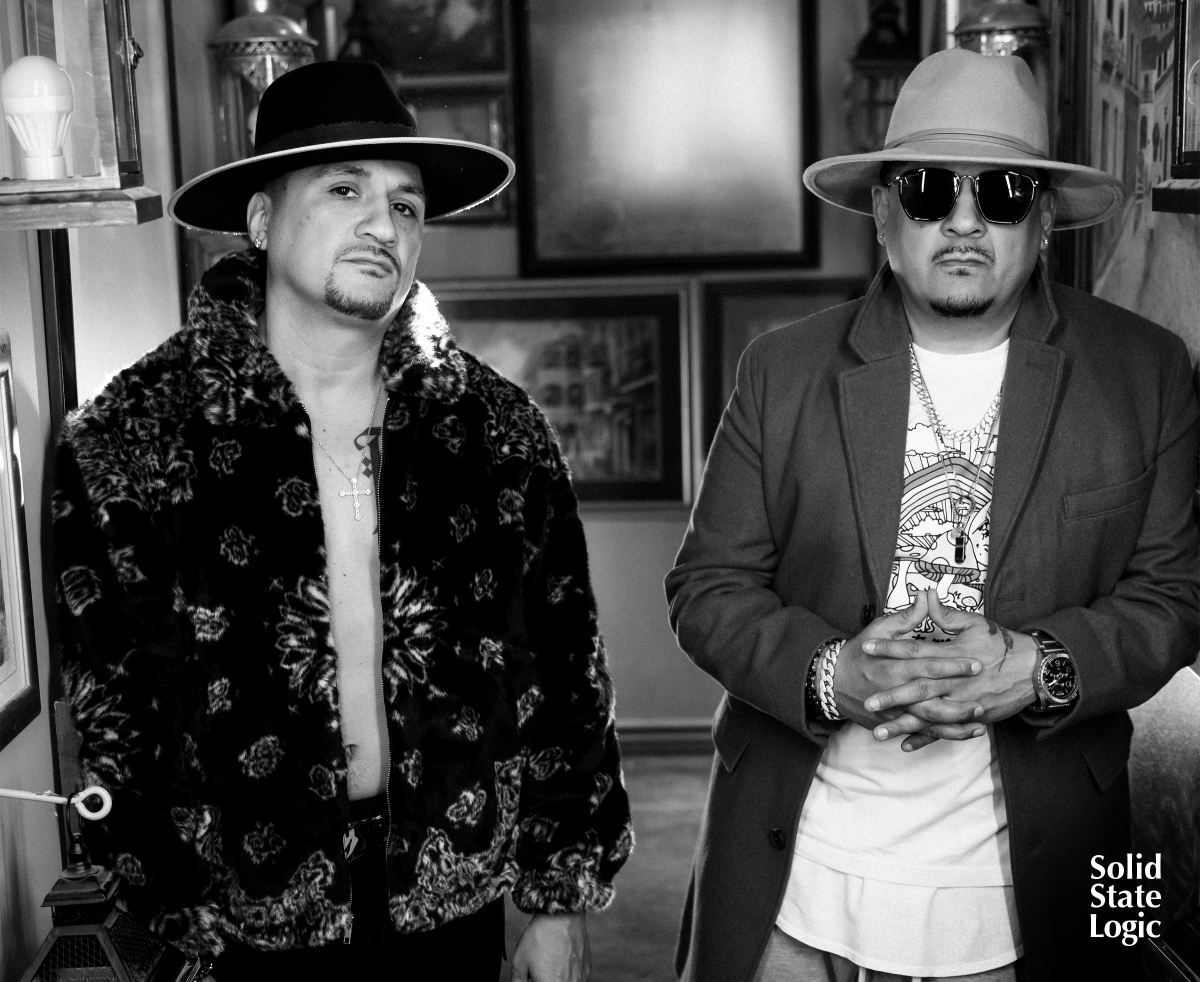 Giving back to the artist community
​"We are in a position with our new partnership with BMG to curate and develop young talent, which is something that Bobby and I have always wanted to do," IZ Avila says. "And we're reintroducing ourselves as Avila Brothers in today's culture of music. We've always wanted to mirror Motown, even take it a step further, and educate and give something back to the community, whether it's opportunities or just sharing information. That's what's driving us now, putting the attention back on ourselves as artists and creatives."
The gap between Avila Brothers releases can be explained by the fact that Bobby and IZ are more typically found working behind the scenes with other artists on Grammy-winning, chart-topping albums such as Usher's Confessions, Mary J. Blige's The Breakthrough and Chaka Kahn's Funk This. Over the past 25-year, which has included a partnership with Jimmy Jam and Terry Lewis' L.A.-based Flyte Tyme Productions, they have written and produced with Janet Jackson, Gwen Stefani, Missy Elliot, Mariah Carey, Patti Labelle, Earth Wind & Fire and numerous others. The brothers also architected the launch of billion-dollar consumer audio brand Beats by Dre, which Apple Inc. acquired in 2014.
A forward thinking brand
​"Having owned an SSL G+ console, when I got the UF8 fader pack, the sound and how it was reacting when I moved the knobs really connected with me. I got what I've always gotten from SSL consoles," Bobby Avila says. "It's small but it's like a little tank. I've messed around with a lot of fader packs and they just don't feel like that. Being a guy who's used to being on consoles, it feels like you're touching a real fader and producing the result you're looking for. The UF8 just feels right."
But more than anything, he says, "What I do love is that SSL as a company has been able to make various changes and be forward thinking without compromising the sound or the brand.
About Solid State Logic
​Solid State Logic is the world's leading manufacturer of analogue and digital audio consoles and provider of creative tools for music, broadcast, live and post production professionals. For more information about our award-winning products, please visit: www.solidstatelogic.com.