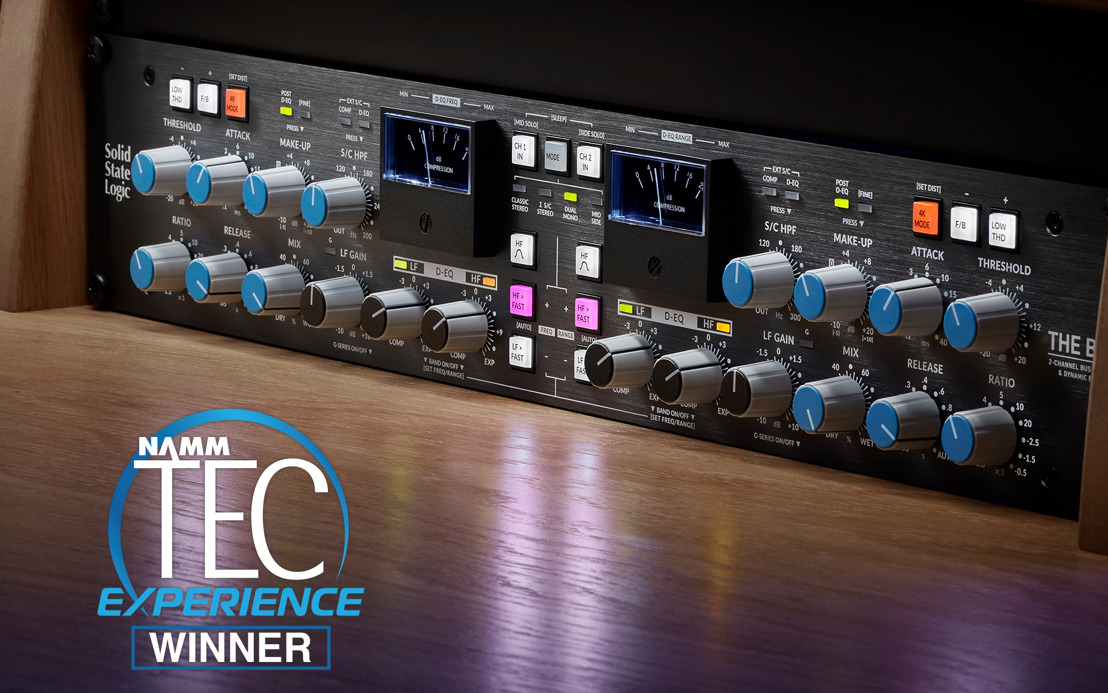 Solid State Logic ORIGIN and THE BUS+ Captures TEC Award for Outstanding Technical Achievement
SSL takes top honours in Console Technology and Signal Processing Hardware categories at 2023 NAMM Show
Anaheim, CA, April 14, 2023 — Solid State Logicwas recognized for Outstanding Technical Achievement during the 38th Annual TEC Awards, held on April 13th at the Anaheim Convention Center in California. ORIGIN, SSL's 32-channel in-line analogue mixing console, captured the top spot in Console Technology, while THE BUS+ won in the highly competitive category of Signal Processing Hardware.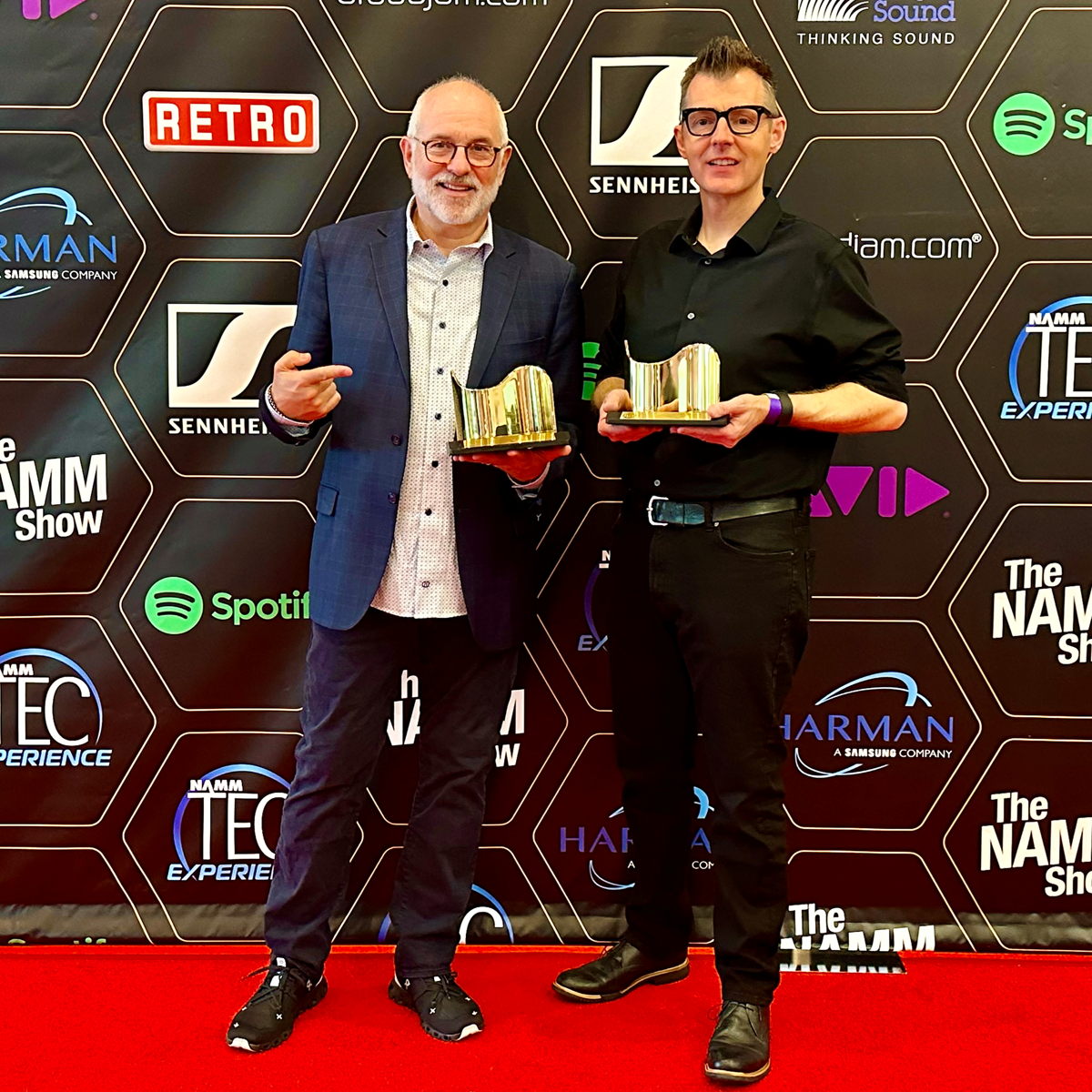 Now in its 38th year, the TEC Awards are widely regarded as the highest honour dedicated to the pro audio and sound recording industry, recognizing outstanding performance by the individuals, companies and technical innovations behind the sound of recordings, live performances, films, television, video games and multimedia.
Phil Wagner, North American Senior Vice President of SSL, commented: "SSL is pleased to have ORIGIN and THE BUS+ recognized for Outstanding Technical Achievement, in continuation of our long legacy of innovation. In particular, we are grateful to our customers, who continue to push our technology to the limits in a variety of applications, and to our highly skilled and passionate staff and partners around the world."
ORIGIN delivers SSL's sonic excellence and advanced workflow at a price point that is truly revolutionary. The 32 channel, in-line analogue console combines everything one would expect from a classic SSL, including extraordinary sound, intelligent design and advanced routing options that make it ideal for the modern hybrid studio.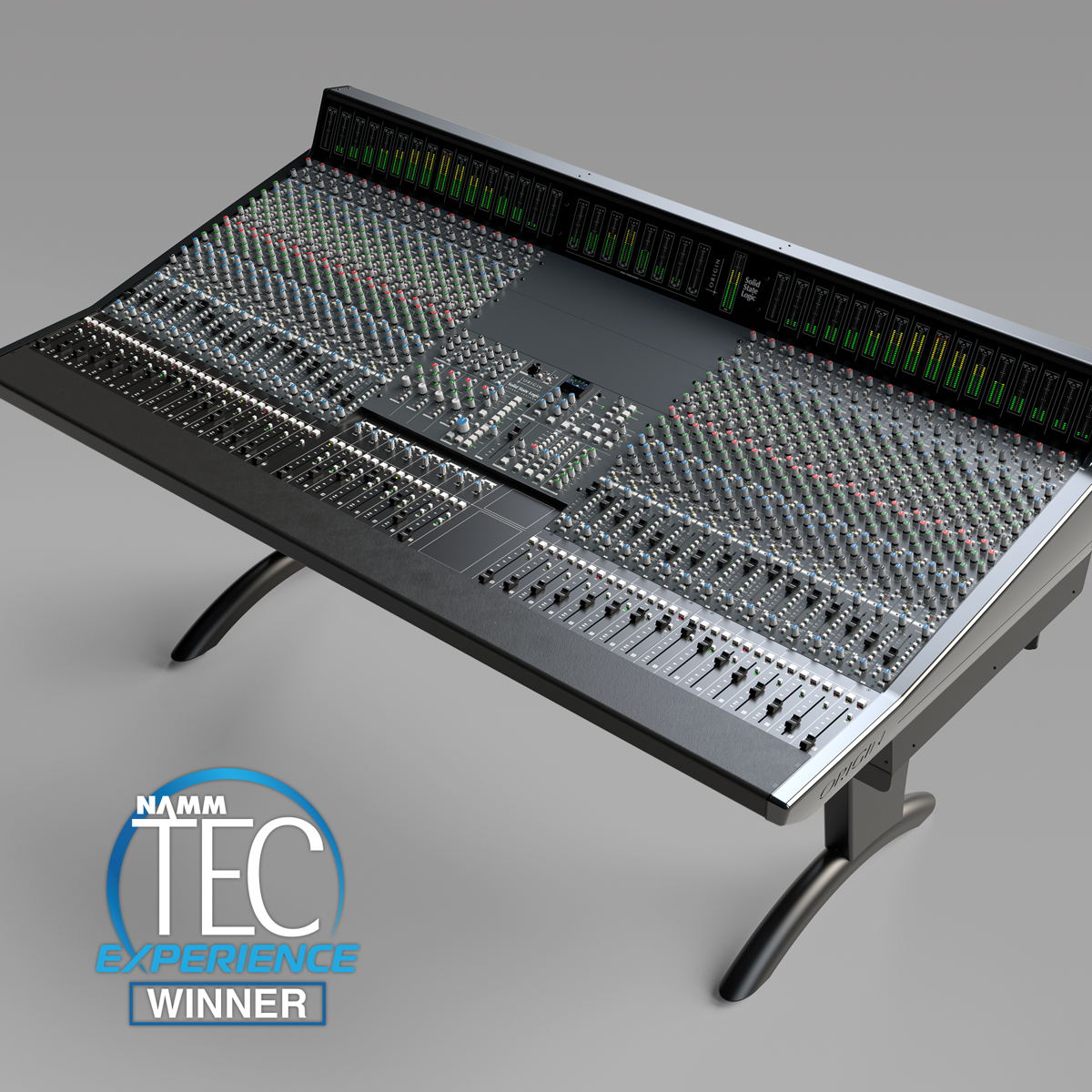 Meantime, THE BUS+ is a 2U rack unit that builds on the original bus compressor design by adding a suit of advanced processing tools, as well as new time constants and compression flavours, including new 'Auto 2' release, dual-band analogue dynamic EQ and parallel processing capabilities.
For more information on ORIGIN or THE BUS+, please visit the Solid State Logic website at http://www.solidstatelogic.com.
About Solid State Logic
​Solid State Logic is the world's leading manufacturer of analogue and digital audio consoles and provider of creative tools for music, broadcast, live and post production professionals. For more information about our award-winning products, please visit: www.solidstatelogic.com.