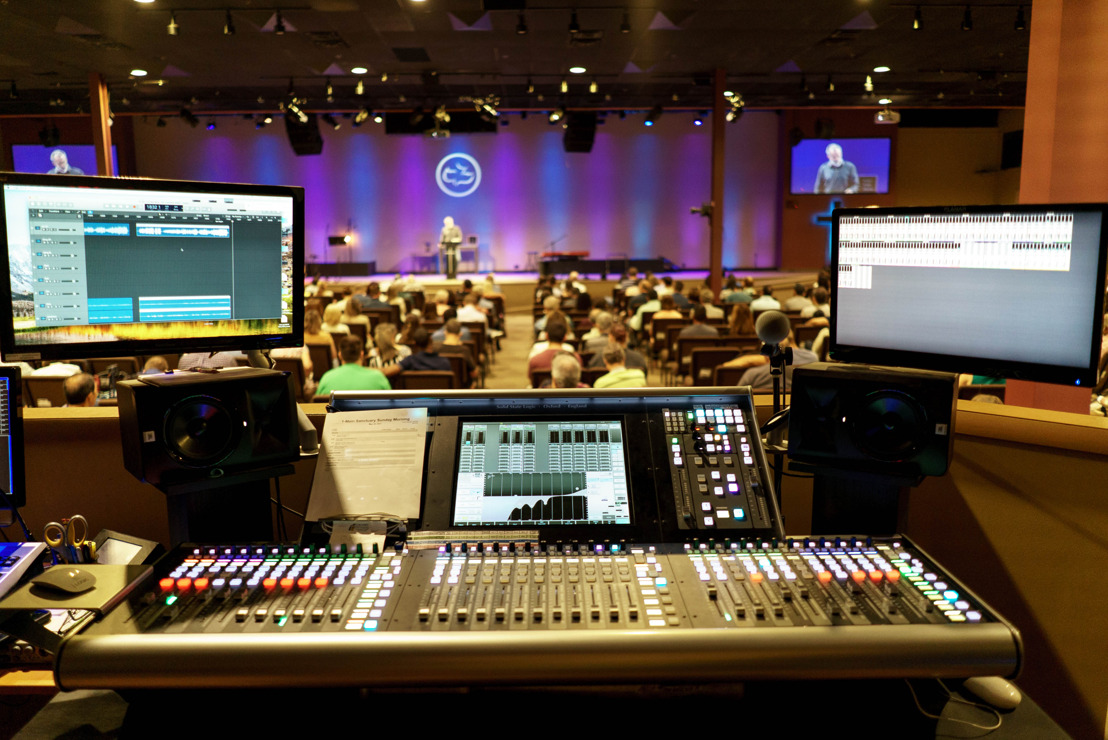 Solid State Logic Live L100 Console Plays Central Role for Streaming Worship Services at Calvary Chapel Old Bridge
SSL Live L100 console joins a Live L200 console at FOH, as church overhauls its PA and streaming broadcast capabilities
Old Bridge, NJ, September 2, 2021 — Calvary Chapel Old Bridge non-denominational Christian church, located in central New Jersey, has upgraded its broadcast facilities with a Solid State Logic Live L100 console, which joins an SSL Live L200 console at front-of-house that was installed during a PA system overhaul in 2017. Wired! Ministry, the church's audio-visual technology department, chose the L100 based on the performance and compatibility of the two Live consoles, ensuring that congregants worshipping at home during the pandemic experience the best possible audio quality during livestreamed services.
"We've been very happy with our L200. We have it paired with an L-Acoustics speaker system and it sounds awesome. So, when our previous broadcast console was reaching end of life it made sense to go with the L100," says Wired! Ministry's Marshall Garcia, who oversees the ministry. "It's nice to be able to swap files between the two consoles. They speak nicely to each other, and it's great for training. It was a no-brainer for us."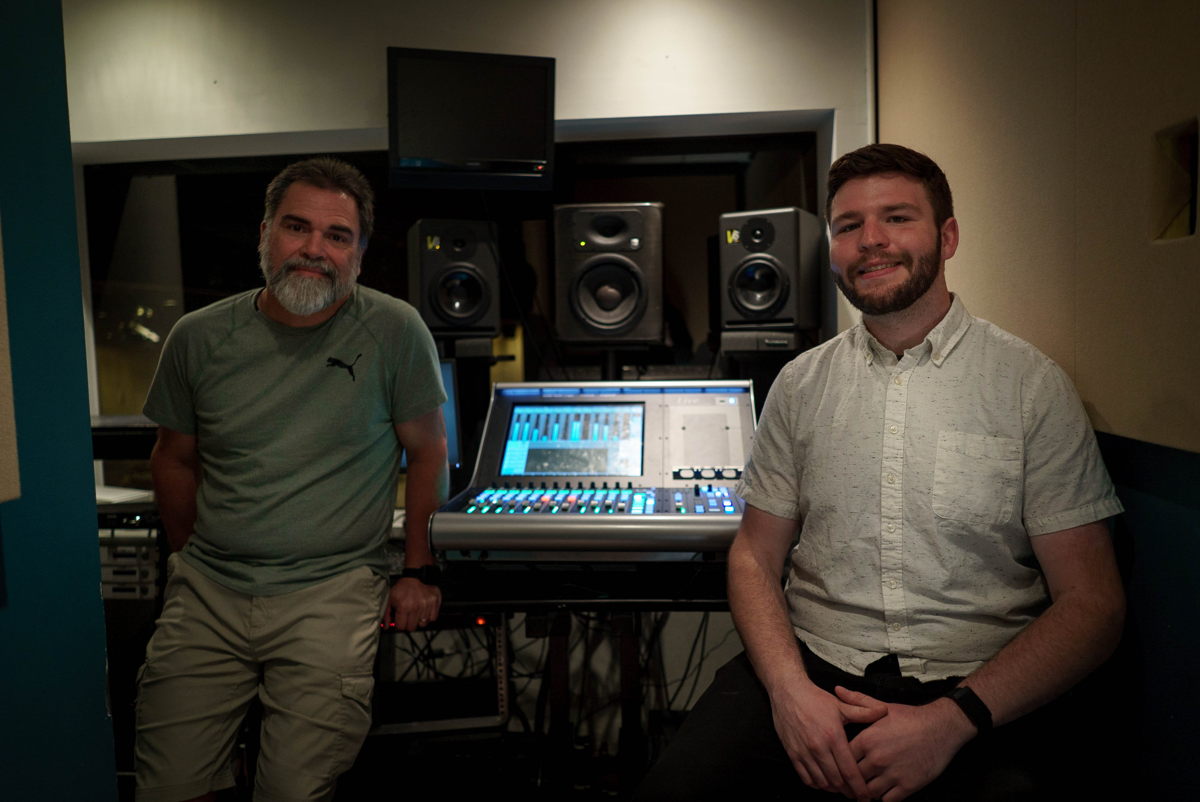 ​Reaching a broader audience with SSL
​Wired! Ministry is responsible for the broadcast of four services per week, on Wednesdays, Saturdays and Sundays, as well as special events, via livestream, YouTube and Facebook. The ministry's main broadcast engineer, Nicholas Dunphy, comments, A lot of churches will have a compressor on a aux sending out to broadcast. But we wanted to go one step better and send out a mix that's specifically for the broadcast audience. Broadcast became incredibly ​ important in the last year or so with Covid-19 and we wanted to make sure we're doing a great job for the folks at home."
The L100 in the broadcast booth, which overlooks the stage in the church's 1,000-seat auditorium, is connected to the L200 over MADI. "We're using the preamps on the L200 at front-of-house and we're sending those upstairs to the L100. The preamps sound amazing," says Dunphy. Services, which feature a contemporary band incorporating drums, bass, electric and acoustic guitars, keyboards and several vocalists, are also recorded, enabling virtual soundchecks at both console positions via a Dante network.
Churches typically need to be conscious of their spending, says Garcia. "The L200 was very church-friendly, which made it very appealing to us. It fit into our overall budget nicely and it sounds great." When it came time to budget for the L100, he says, "Because of what you get with the SSL Live, with all the onboard processing, we didn't have to worry about purchasing any outboard gear. It's more than meeting our needs and we're very happy with it."
"I really love all the plug-ins that are on the console, especially the SSL Bus Compressor," agrees Dunphy. "It's amazing for the broadcast feed. And on the SSL Channel Compressor, there's a tube filter emulation that sounds amazing. We put a little bit of compression on the whole mix just to make it a little less dynamic for the end user."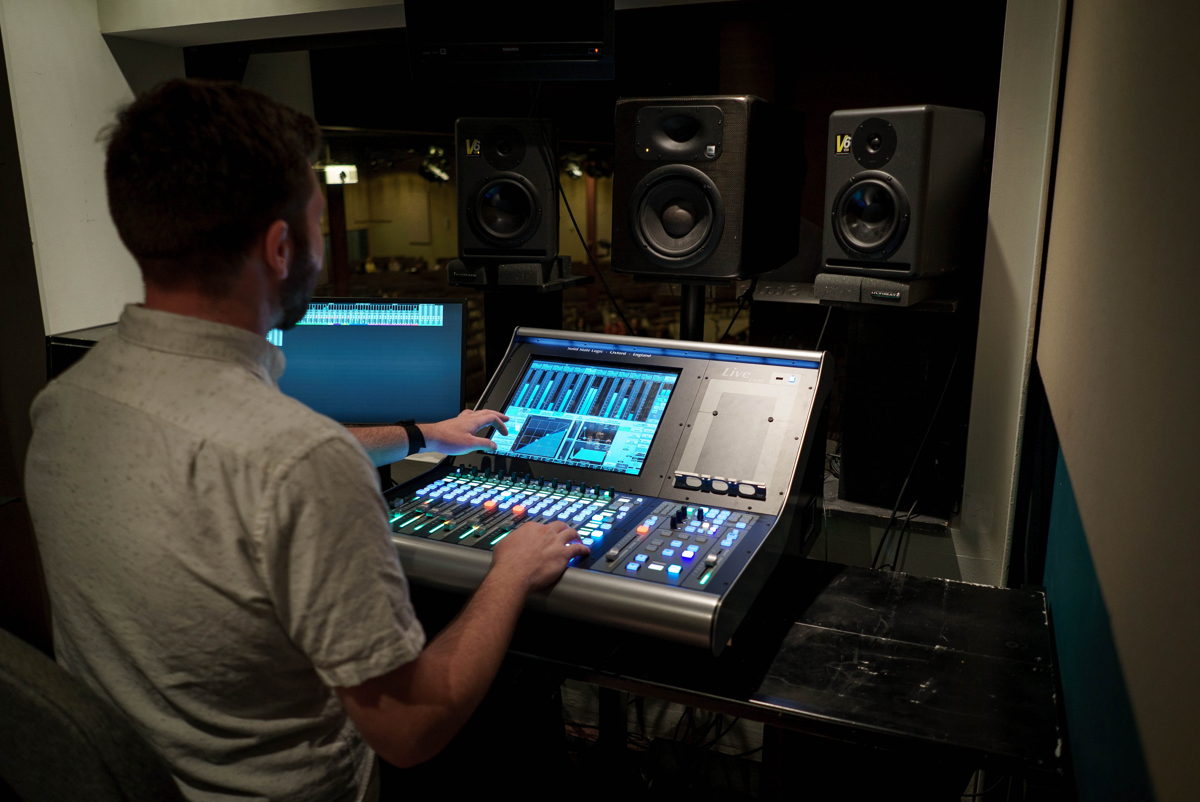 Bringing the worship service into the home
​To bring a sense of realism to the dedicated broadcast mix, he says, "We have two microphones on the ceiling and two on the stage in the main auditorium. We put in just enough of those microphones so that you feel like you're in the room. We're able to listen to what the end-user is getting and can adjust the mix so that it feels like you're at the service in your home." The broadcast studio is outfitted with a choice of reference monitors, including KRK V6 and JBL speakers, he says.
The L100's user interface makes it very easy to operate, Dunphy says. "Having the large touch screen is probably one of the coolest parts about the console. It's very similar to a DAW; you're able to go through all the pages and everything is only one button away. I went through one of SSL's certified live training courses and it was nice to see the different features that the console has, how to route things and really get the most out of it. But it's been very easy to learn."
Having Live consoles which offer operators the same workflow and experience makes training very easy for church volunteers. "Once we put them on broadcast, they can learn how to do front-of-house, and vice versa," he says. "We have scenes set up for volunteers and set the parameters. They can play as much as they want with EQ and compression, but as far as the routing, the volunteers don't even need to go there. And we'll save their mix for them for next time so they can pick up where they left off."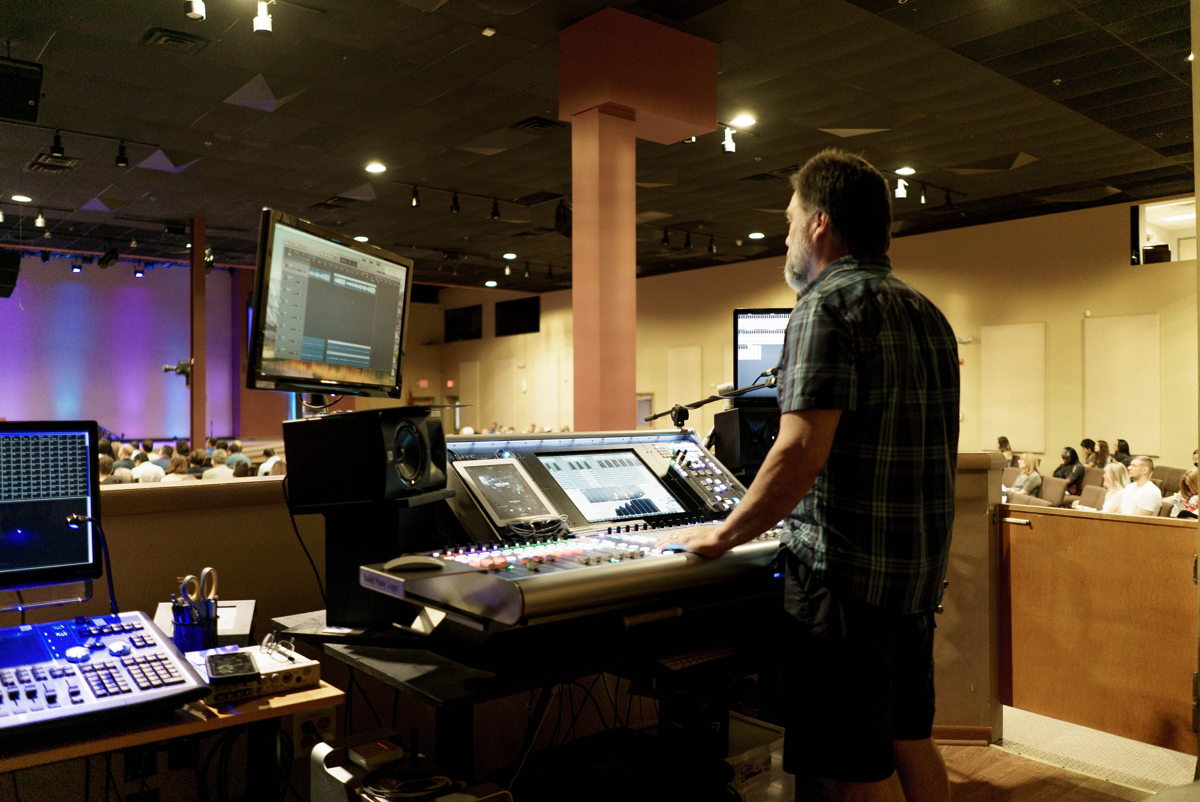 Livestream fostering growth
​As things have turned out, the quality of the livestream has helped the church grow during the pandemic, Garcia reports. "In our area there were a lot of churches that weren't livestreaming. Some churches closed down and people were looking for an outlet. They found our website and were enjoying viewing the live services and how it sounded. So, when things opened up, we had a flood of new people from other churches that we hadn't met before. It's been a blessing."
Calvary Chapel, a fellowship association of churches, has its roots in the Jesus Movement that began in Southern California in the 1960s. Californian Senior Pastor Lloyd Pulley and his wife Karen moved to New Jersey and by 1984 had attracted a church membership of 50, meeting in a school gymnasium. Calvary Chapel Old Bridge now ministers to more than 3,000 congregants and reaches a potential audience of millions through its Wired! Ministry.
About Solid State Logic
​Solid State Logic is the world's leading manufacturer of analogue and digital audio consoles and provider of creative tools for music, broadcast, live and post production professionals. For more information about our award-winning products, please visit: www.solidstatelogic.com.

Jeff Touzeau Public Relations, Hummingbird Media, Inc.