Sheffield Audio/Video Productions Builds on its Legacy with Solid State Logic, Installing new Duality Fuse SuperAnalogue™ Mixing Console
With more than 50 years of success both in remote productions and in its studios, Sheffield is educating the next generation of recording professionals while cementing its SSL foundation
Phoenix, Maryland, February 14, 2023 — Sheffield Audio/Video Productions has installed a 48-fader Solid State Logic Duality Fuse SuperAnalogue™ mixing console in its flagship Studio A control room. The company's 20,000-square-foot complex also houses the Sheffield Institute for the Recording Arts (SIRA), the first school in North America to install the new version of the console, which features a Fusion analogue processor integrated into its center section as well as other enhancements.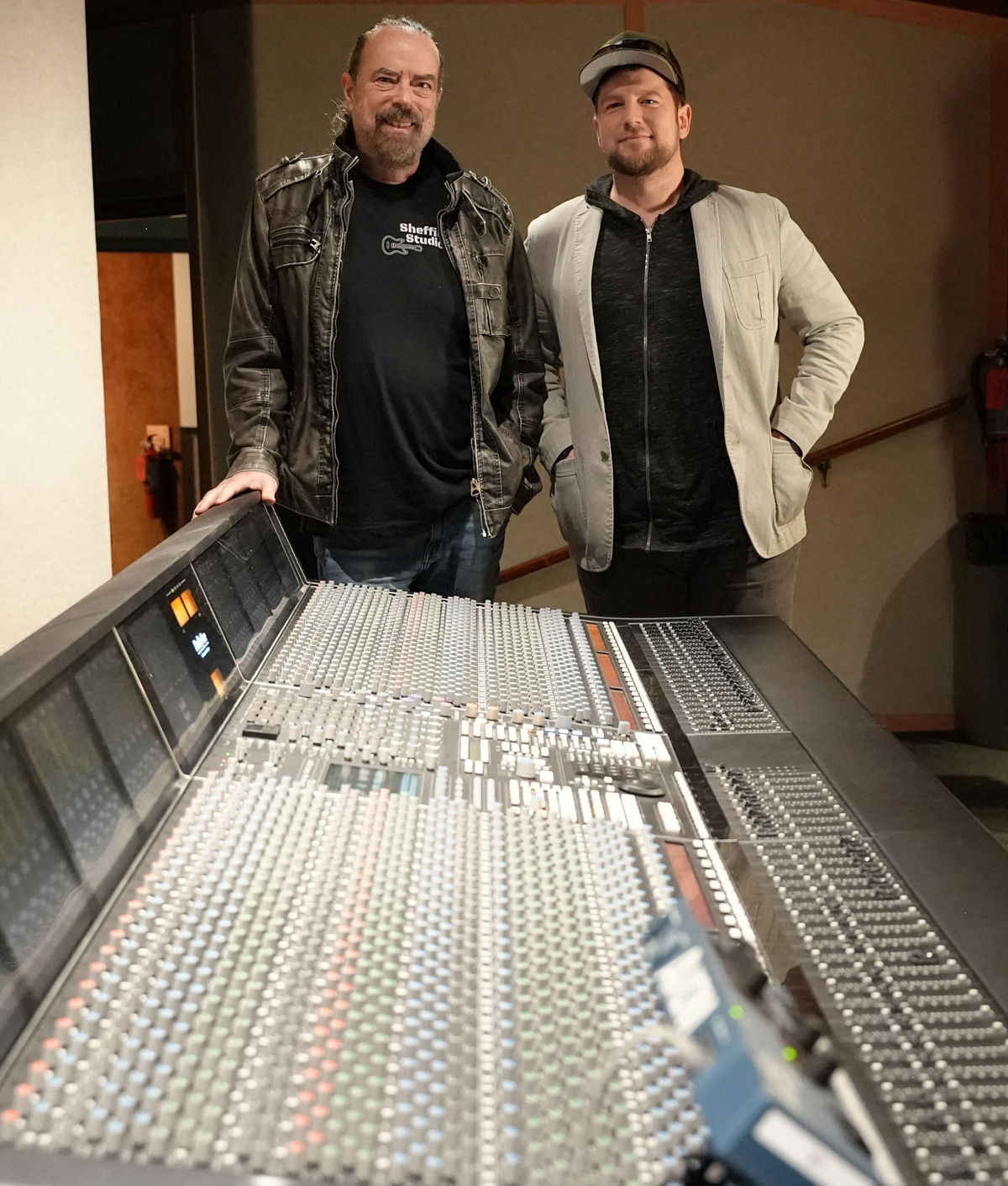 The new Duality Fuse is just the latest SSL console to be installed by the company, which originally launched as Sheffield Recordings in 1968 and currently also features an SSL digital desk in its mobile recording truck. Almost since inception, Sheffield's client list has read like a who's-who of the entertainment industry, from major record labels and television and cable networks to chart-topping artists and some of the country's largest music and media organizations, both on the road and in the studio. In recent years, Sheffield has worked with Coldplay, Foo Fighters, Billy Joel, Mariah Carey, Elvis Costello and Walt Disney Motion Pictures. Past clients have also included Johnny Cash, Elton John, Aerosmith, The Boston Pops, The Kennedy Center, New Orleans Jazz and Heritage Festival and many, many others.
A landmark facility with history
​Sheffield opened at its current location just north of Baltimore, Maryland, in 1981. SIRA, which was established at the complex in 1995 and is approved by the Maryland Higher Education Commission, offers three tracks of vocational programming to prepare students for jobs in the AV industry. In addition to SIRA's classrooms, tech labs and other teaching facilities, the complex also houses Sheffield's original two commercial recording studios and a 2,000-square-foot video production soundstage. Sound engineering students attending SIRA's AudioWorks program have access to both professional recording studios. The new Duality Fuse replaced an older Duality that was installed in Studio A in 2007.
According to Jeff Mund, who partnered in the business with Andrew Dunn and Scott Lloyd, the Sheffield staff discussed several alternative mixing console brands for Studio A. But considering Sheffield's extensive history with SSL, and with so many SSL consoles in production facilities across the country and around the world, it made sense to install the company's latest analogue technology in the A room, he says. "After a couple of conversations with our engineering team and with the folks at SSL, it was clear that we wanted the industry standard. We wanted the interoperability, so that if our students learned the SSL SuperAnalogue format, they could work on an SSL console anywhere," Mund says. "So it wasn't a tough decision."
Keeping it in the SSL family — for now and future generations
​Sheffield trailblazers John Ariosa and Vance Van Horn used SSL consoles dating back almost to the beginning of the company. The Duality console that was in Studio A until recently, for instance, replaced a 4000 E Series that was previously in place for 17 years in the room. In 1991, an SL4040 E/G was removed from Studio B, reconfigured to support 48 inputs and installed in Sheffield's newly built mobile recording truck's 48-foot trailer. That SL4048 analogue desk was replaced in 2001 by an SSL Axiom MT+ digital console in the truck, which now offers fully redundant 64-track recording to Pro Tools.
Mund believes that Duality's ability to support a hybrid workflow by fully integrating with the DAW alongside SSL's SuperAnalogue signal path makes it a useful teaching tool in addition to meeting the expectations of the studio's high-end commercial clients. "I like to say we're meeting students where they are, with their pre-college experiences of working in-the-box. Then there's the quality of those Duality mic pre's and equalizers that they are exposed to in that moment, and the ability to flip, roll old-school and do some analogue summing, which gives them the best of both worlds," he says.
"When they get out to produce in the real world, they will have a variety of clients with different appetites and different aesthetics, and we're setting them up for both ways of working, an old-school flow but also the ability to operate very nimbly in a digital environment as well," Mund continues. "And we show them that it's not just the science, but it's also the art of being part of the production or of the performance and engaging both sides of their brains. I'm looking for a consistent student experience so that they can learn how to operate the equipment and then focus on being creative."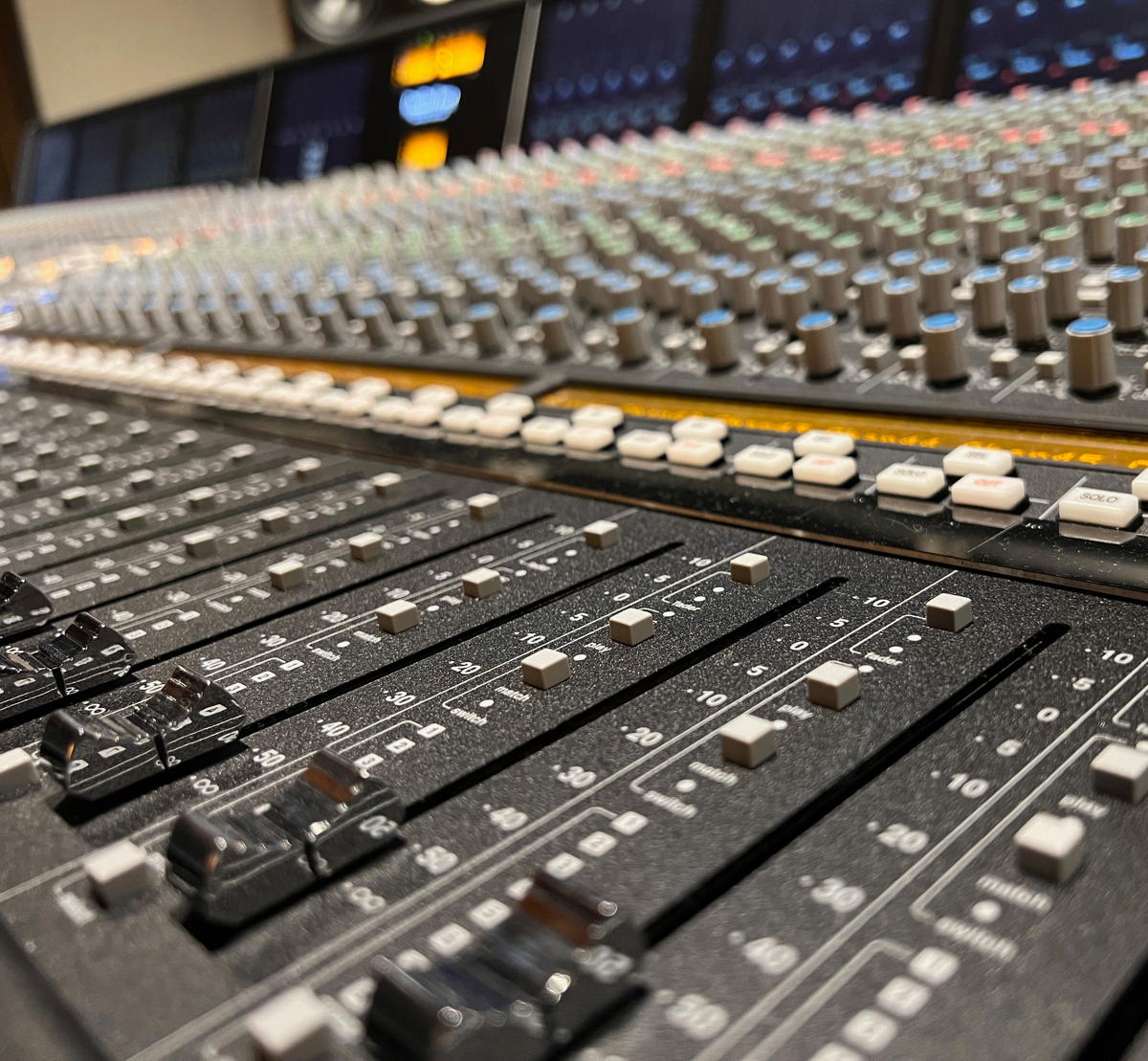 AudioWorks: unparalleled innovation in audio education
​SIRA's AudioWorks program comprises 300 hours of training, split between lectures and hands-on practical work. Typically taken as a six-month course, it is also offered as a part-time, 11-month program. The institute's VideoWorks program sets students up for careers in video production and film editing while the TechWorks course is intended to train potential audio/video installation technicians.
"In addition to Sheffield being a world-class recording studio," Mund says, "Sheffield has the resources to help the next generation of students shape compelling careers that do not require four-year university. We're seeing aspiring audio engineers and AV tech integrators come to Sheffield and do a six-month course, and then secure meaningful jobs in the trades. And that return to trades is a macro trend that is happening nationwide. As a Maryland native, I am proud that Sheffield is the first school in the county to have this latest SSL technology. This investment is but one example of the innovative approach that Sheffield, and many others in Maryland, are taking toward workforce development."
Whether it's Sheffield AV Productions working in the studio or at concert events with commercial clients such as Dr. Dre and Snoop Dogg, Sting and Cyndi Lauper, or SIRA students preparing for a career in the wider entertainment industry, there is a through-line from the early days of the company to today, Mund emphasizes: "The underlying constant here is a relationship with SSL."
About Solid State Logic
​Solid State Logic is the world's leading manufacturer of analogue and digital audio consoles and provider of creative tools for music, broadcast, live and post production professionals. For more information about our award-winning products, please visit: www.solidstatelogic.com.

Jeff Touzeau Public Relations, Hummingbird Media, Inc.