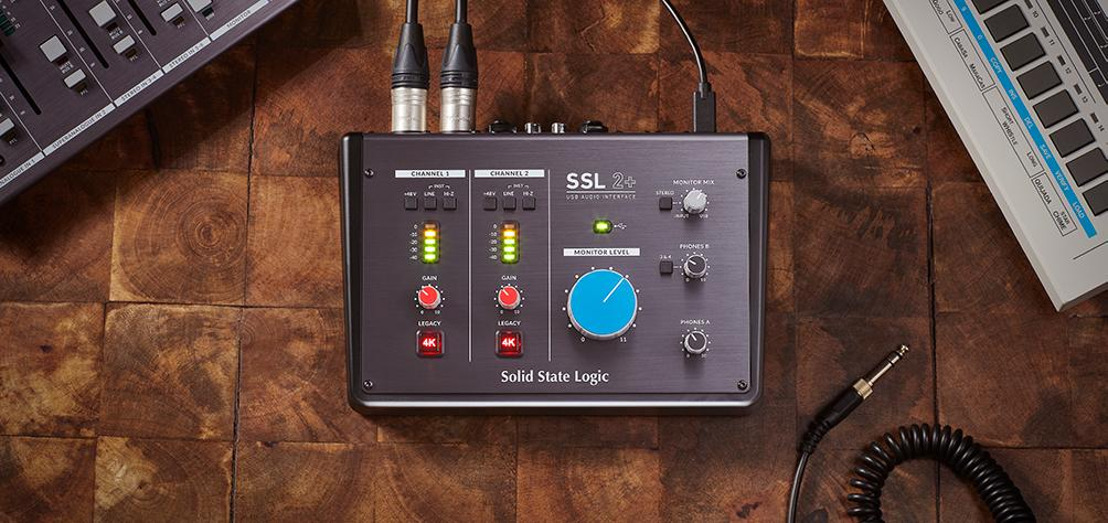 Oscar-Nominated Re-Recording Mixer Jaime Baksht Depends on SSL 2+ Audio Interface for Monitoring and Critical Listening Applications
With more than 140 films and 2 BAFTA nominations to his name, accomplished Mexican film mixer says he QC's all his mixes on SSL 2+ before sending out
Mexico City, MX, March 16, 2020 — As one of the preeminent feature film re-recording mixers working today, two-time BAFTA (British Academy of Film and Television Arts) Award nominee Jaime Baksht has spent three decades behind an SSL re-recording console, credited for mixing I Am No Longer Here (2020, Ariel Award Best Sound), Pan's Labyrinth (2006, BAFTA Nominee, Goya Winner Best Sound),and Darius Marder's directorial debut Sound of Metal (2021, BAFTA, CAS, AMPS Sound Nominee). Most recently, he received an Oscar nomination for Best Sound for his work on "Sound of Metal." While Baksht mixes on an SSL C300 at AstroLX, his most recent acquisition — an SSL 2+ two channel audio interface — has earned a permanent place in his studio set up for both critical listening and ADR applications.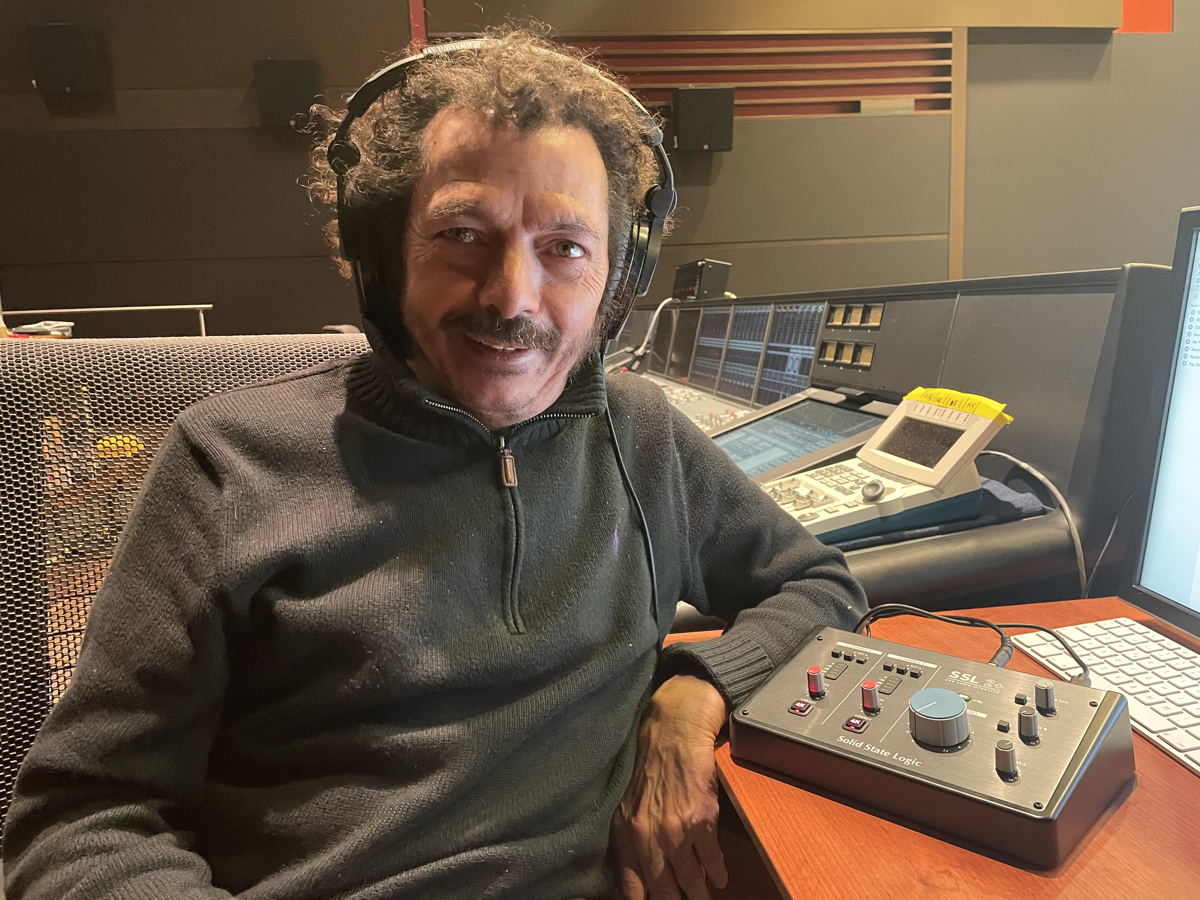 Despite being impacted by the global pandemic like everybody else, Baksht and his team — including re-recording mixer and dialogue editor Michelle Couttolenc (2021 BAFTA, CAS, AMPS, MPSE nominee) — remained incredibly busy last year, completing mixing of Sound of Metal (sound design by Nicolas Becker and music by Abraham Marder) — a major motion picture released in November of last year. The new film, which has been hailed by critics and which just received an Oscar nomination for Best Sound, was the team's primary focus during 2020.  
The ultimate critical listening companion
Immediately grasping the quality of its amplifier and conversion circuitry, Baksht soon added the SSL 2+ into his workflow, starting with Sound of Metal: "Before we sent the stereo streaming mixes through to the producer, we checked all of them on our SSL 2+ interface on our headphones — this is an amazing box for this," he explains. While Baksht uses a pair of TAD monitors during mixdown, he realizes that end-consumers are watching and listening to films on an array of devices — including phones, laptops and tablets. The SSL 2+ affords him confidence in knowing that his mixes will translate in stereo streaming applications.  
"The SSL 2+ has a very nice flat frequency response and is wonderful for critical listening," he says. "If you are going to send files across the internet, you can really hear what you are doing by listening through this interface." Baksht says that as soon as he finishes a mix of a movie soundtrack, he sends the mix to both himself and the composer, so it can have a final QC.
Baksht's colleague Michelle Couttolenc uses the device to monitor and QC film dialog during dialogue edition. She is focused on the actors' voices: "She is listening for noise, intelligibility, and EQ on the voice to make sure everything is clear before we start the 5.1, 7.1, or Dolby Atmos mix in the stage," says Baksht.
While Baksht is currently only using the DA capability of the SSL 2+, he recognizes the merits of its broader feature set — including a pair of best-in-class microphone preamplifiers, the Legacy 4K buttons — which imbues the character of an SSL 4000 series large format console — and of course the 24-bit / 192 kHz converters. He says his colleague Michelle will soon begin using the device for ADR dialog sessions. "We have been eager to use the SSL 2+ for in person sessions here, but the pandemic has made in-person sessions such as this very difficult."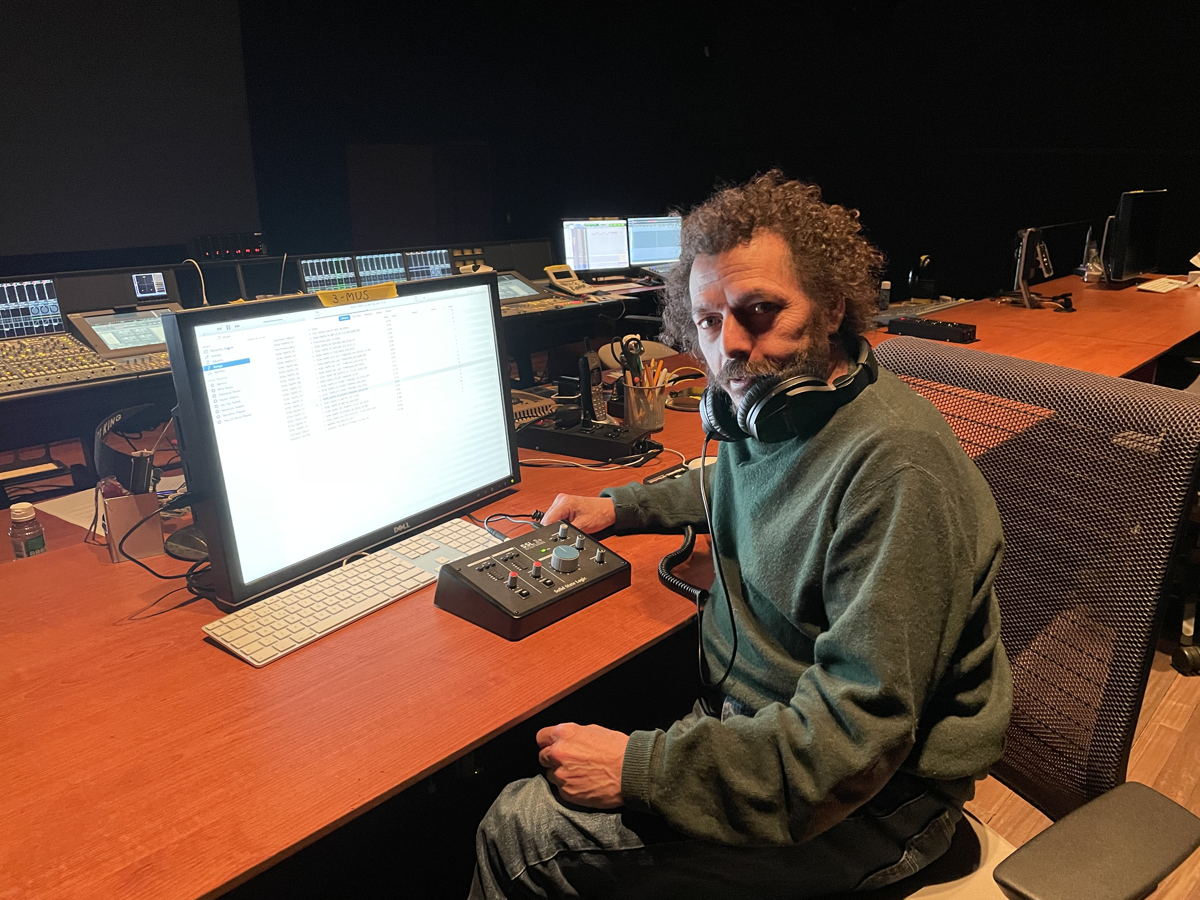 Simple to operate, perfectly quiet
As an award-winning film mixer, Baksht has high expectations in critical listening scenarios, which the SSL 2+ handily exceeded. "This box is worth it for the monitoring applications alone," he enthuses. "There is no noise in the system, and it is a perfectly quiet device. Also, the amplifier has plenty of headroom and sounds great with my Sennheiser HD 280 Pro headphones which I monitor on."
In a world of audio devices that often require complicated setup and fiddling, the SSL 2+ was a welcome relief: "I simply connected the USB cable to my computer, and then connected my headphones — everything was instantly recognized." Baksht had no trouble locating the monitor level control: "I like the big blue knob which goes to 11!" he says. "There was also Waldir Xavier, one of the top Brazilian sound designers, who recently worked here on Lorenzo Vigas' (2015 Venice Golden Lion winner) last feature film, and he loved the big blue monitor control as well. It's got a very professional feel."
Informing mix decisions
When asked to characterize the 'sound' of the SSL 2+, Baksht highlights the detailed soundstage: "When I listen to things on mobile devices, the sound is often blurry, and low frequencies in particular can be a little muddy. But as soon as I plug the SSL in, the soundstage becomes bigger and wider. The low end becomes very tight and punchy, and high frequencies become clean and silky. This soundstage depth and level of detail informs my streaming stereo mix decisions. I will take this back to the mix and make any needed adjustments."
Baksht's work can be delicate, since the audio must support the emotional range of the story and help carry the movie. "When you are working in sound for film, you are using sounds that convey innate instincts and emotions — the idea of survival, for instance. Every emotion sounds different, and this is why the mix of all sonic elements are so important. It can really add to the story.  And if the mix sounds great on my SSL 2+, I know it will translate to other devices as well."
About Solid State Logic
Solid State Logic is the world's leading manufacturer of analogue and digital audio consoles and provider of creative tools for music, broadcast, live and post production professionals. For more information about our award-winning products, please visit: www.solidstatelogic.com.

Jeff Touzeau Public Relations, Hummingbird Media, Inc.