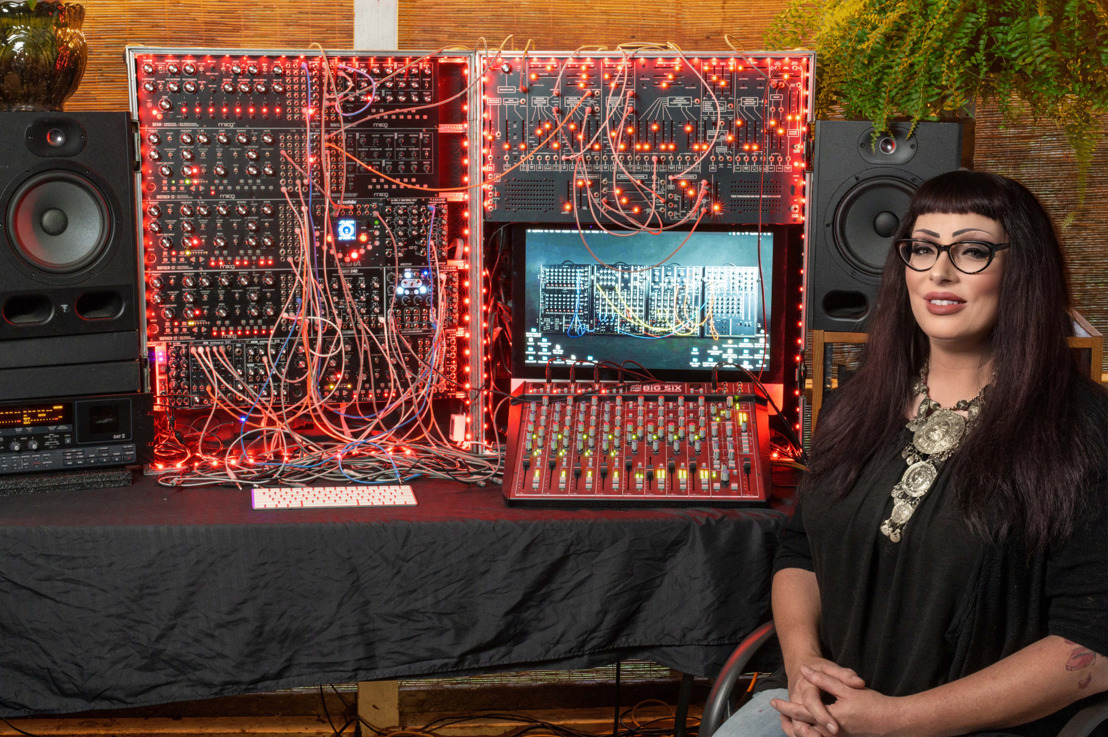 On-Location with Lisa Bella Donna: Travelogue Sees the Acclaimed Electronic Musician Creating with Solid State Logic BiG SiX Desktop Recording Console
"Having such a portable console with large studio format quality is very inspiring, and it is one of the reasons I took my gear out on the road to record this album."
Oxford, UK, September 16, 2022 — Lisa Bella Donna's latest album Travelogue captures several long-form sonic photographs of the artist's recent travels across the United States: from the Smoky Mountains in the Southeast, to the plains of the Midwest to the striking coastline of the Pacific Northwest. During her first on-location recording adventure, she was accompanied by a close friend, a custom modular synthesizer case and the new BiG SiX desktop recording console from Solid State Logic. Despite not having access to her fully appointed 'Mothership' recording studio in the Appalachians, she embraced the self-imposed limitation of having only a few bits of key equipment with which to create.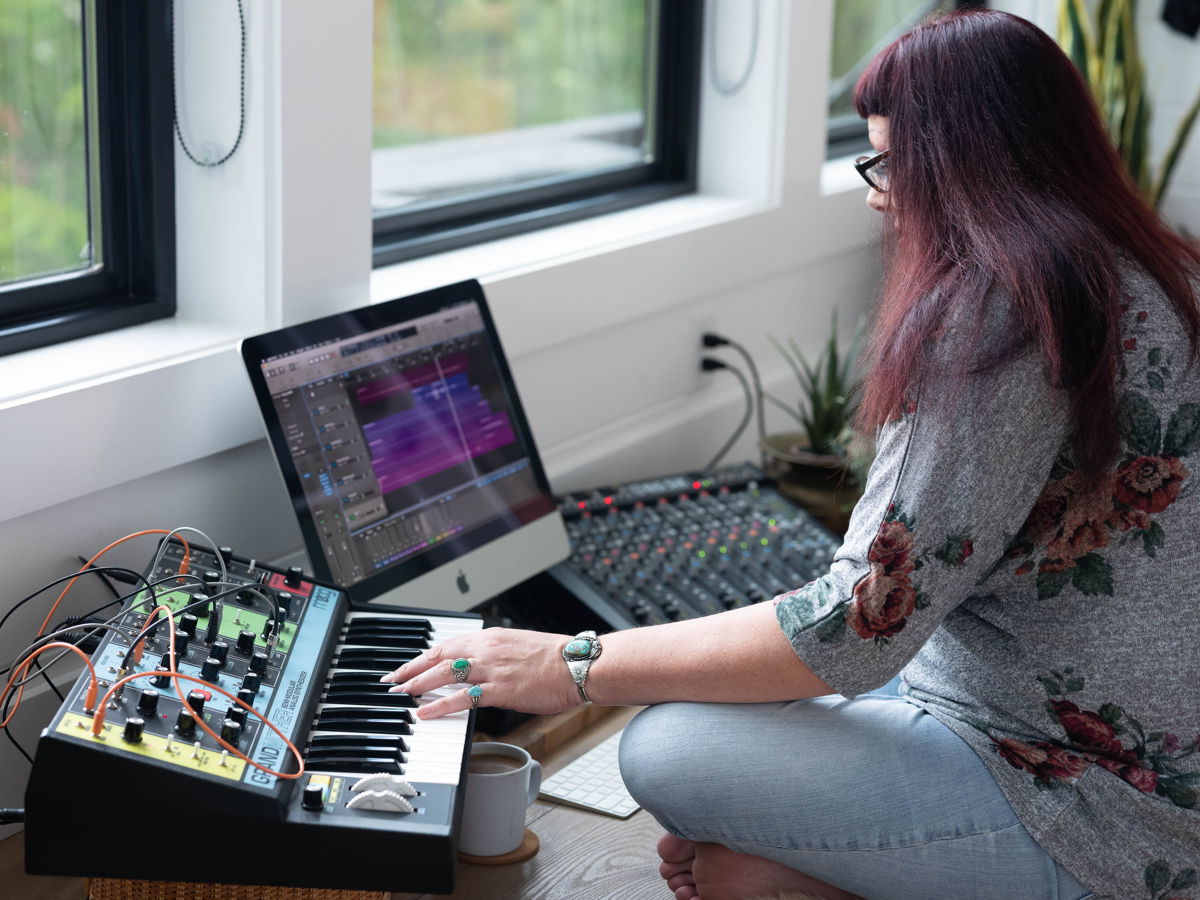 Her new album — which consists of four long-form instrumental tracks — harkens the Berlin School of electronic synthesis form with its sweeping ambience and dreamy, swirling sequences. While Travelogue was created using a 'limited' choice gear including the SSL BiG SiX, (4) Moog Mother32s, a DFAM, (2) Mavises, an ARP 2600 and other equipment, the resulting sound is massive and glacial, inviting the listener on his or her own sonic journey.
​
​Travelogue: a galaxy of impressions
​"Each piece of music has its own little galaxy because of every new place we went would just create this whole set of impressions and another new spirit," she says. "Everything was recorded and mixed in real time into Logic using the BiG SiX, which I had with me everywhere I went. When you are using synthesizers, there is whole other spectrum of possibilities that can be leveraged when you push a console like this, or if you pull something back to let other elements breathe. It is part of the craft of creating contrasts in my music."
Lisa's compositions are never rehearsed — rather, she forms ideas in her head based on her experiences and then performs them intuitively, in the moment. In this way, she says that the BiG SiX complemented her workflow. "I try to stay out of the way of the way of my creativity," she explains. "Instead of trying to come up with ideas, I let them emerge. I sit down and start thinking about an idea and how to compose for it, then the composition kind of unfolds itself." ​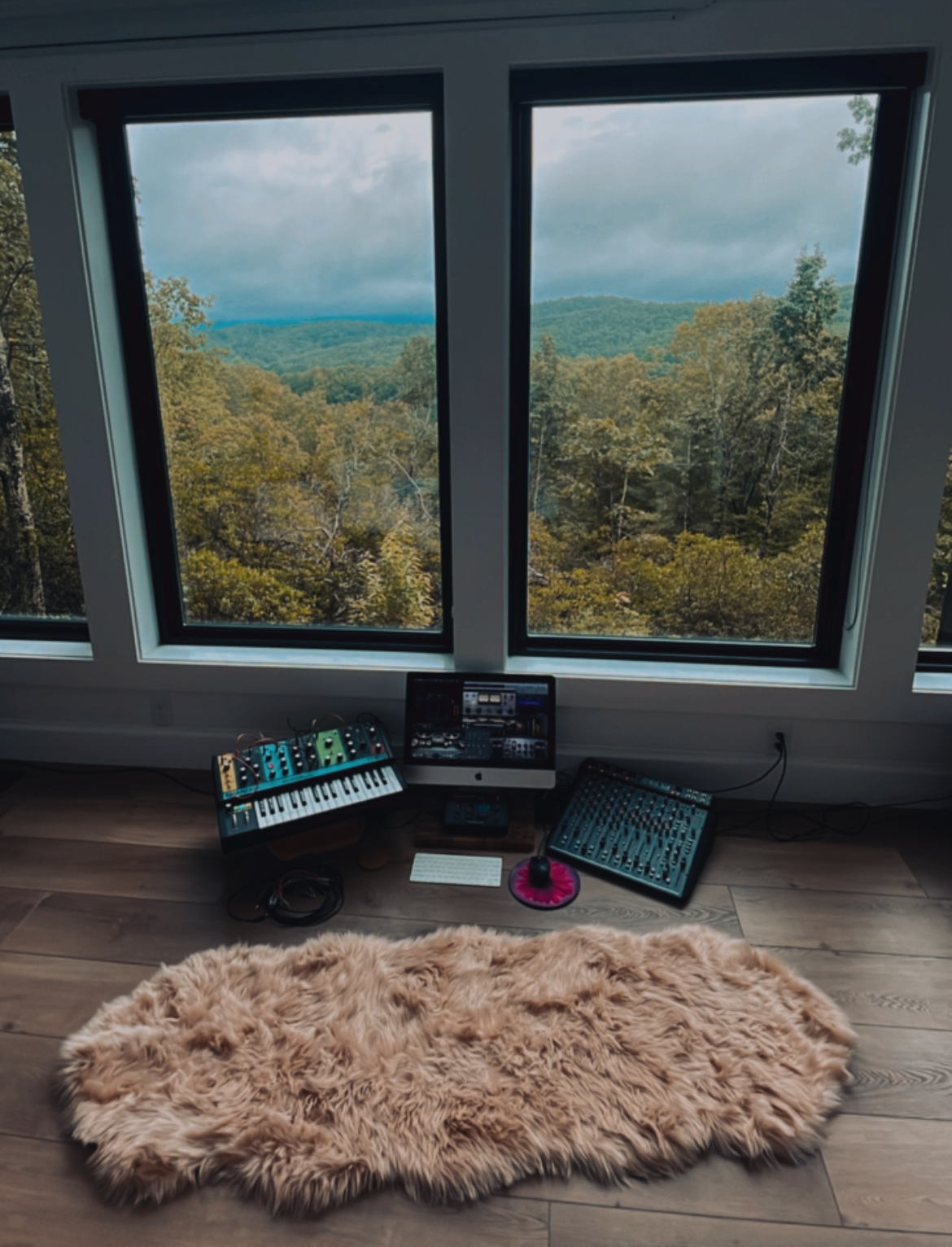 Performing the mix with BiG SiX
​"That is the beauty of BiG SiX," she continues. "If you find your workflow, next thing you know, you are finishing pieces of music a lot faster than you would be sitting in front of a DAW just relying on plug-ins. BiG SiX lets me perform the mix and find the sweet spot in real time."
She says she uses the console as a key piece of the performance itself, much like a musical instrument: "When I was performing the music on Travelogue, I might have one hand on a fader with a synth solo, but when I get to a certain peak of a line or a melody, I can just ride that fader and push that sound. It will make the reverb come in closer to the listener and change the nuance of the song. BiG SiX gives me immediate control over my sound — it's a truly analog desk that just happens to have a digital I/O."
She says it took just a weekend to become acclimated on BiG SiX before making it a core part of her toolkit. "Anytime I get a piece of gear that introduces new possibilities, I just listen to music through it as a reference. Then when I am ready for my first session it is self-explanatory." Lisa says one of the first things she noticed about BiG SiX was its massive headroom and EQ functionality: "Its extremely high headroom allows for the detail of the original source to come through more naturally," she explains. "Also, the EQs are full of character — they can be extremely aggressive if you wish, or just good at smoothing out the edges if that's all you need." ​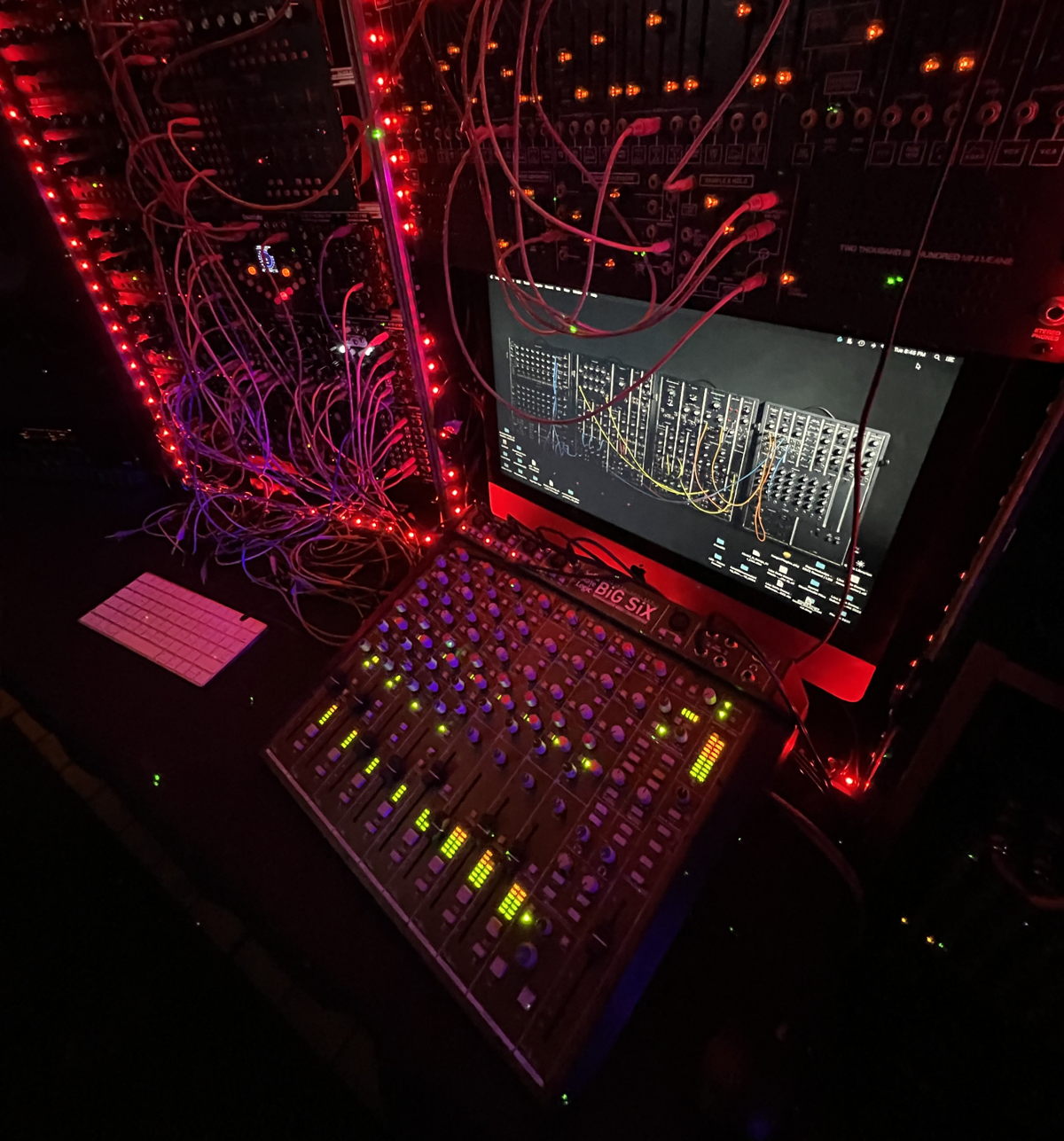 Capturing special moments in the music
​Although all the compositions on Travelogue have an immense and enormously detailed soundscape, any given track was built using just eight channels — all of which she ran through the SSL's G Series Compressor: "I would send out stereo pairs of performances — this way I am able to control the performance better. A few of the main performances might be analog channels of a slow moving, dynamic modular system sequence, and a couple of the others might be bussed with effects so I could really bring dimension to the sound. As you listen to this record, what you are hearing across the master buss is the G Series compressor."
As an artist, Lisa Bella Donna likes to find and push the limits of all the equipment she uses — including BiG SiX she says. "Everything has to be put through a rigorous rinsing of possibilities, because as a musician I am always a hunter seeker of how much range I can get out of something. And with BiG SiX, there is just so much more extensive color — particularly when you are trying to create a real dynamic arc for a special moment in the music."
To learn more about Lisa Bella Donna, please visit www.lisabelladonna.com. To preview or purchase her new album Travelogue, please visit Lisa Bella Donna's Bandcamp page: https://lisabelladonna.bandcamp.com/album/travelogue

​
About Solid State Logic
​Solid State Logic is the world's leading manufacturer of analogue and digital audio consoles and provider of creative tools for music, broadcast, live and post production professionals. For more information about our award-winning products, please visit: www.solidstatelogic.com.

Jeff Touzeau Public Relations, Hummingbird Media, Inc.