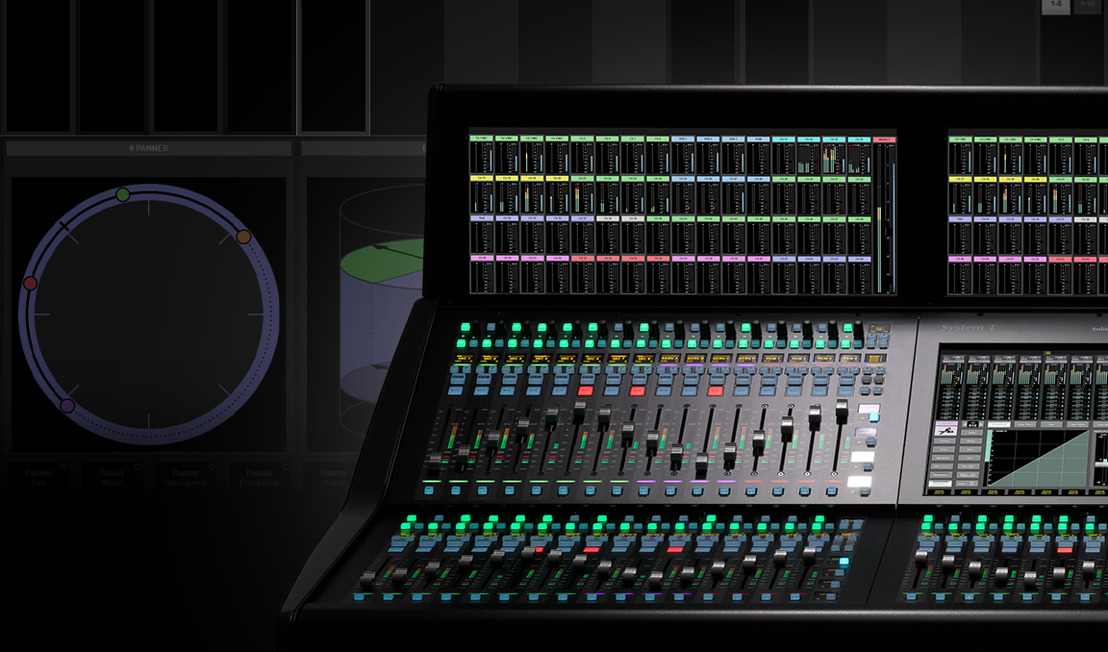 NAB Show 2023: Solid State Logic to Present Latest Advancements to System T Broadcast Audio Production Platform, SSL Live V5.2 Software and Award-Winning Audio Creation Products
SSL booth to feature market-leading immersive/NGA production tools, latest IP based technology for on-premises and remote audio production and preview forthcoming SSL Live V5.2 console update - use code LV95443 for free SSL guest pass.
Las Vegas, February 23, 2022 — Solid State Logic [Booth C6107] will unveil the latest immersive and NGA production workflows for live-to-air broadcast at the 2023 NAB Show, to be held at the Las Vegas Convention Center between Saturday, April 15th and Wednesday, April 19th. Additionally, SSL will feature its forthcoming SSL Live V5.2 Software, and advanced DAW controllers and interfaces for content creators.
Market leading immersive and NGA production
​To keep broadcasters on the cutting edge of content, Solid State Logic has developed a no compromise immersive/NGA production tool kit for System T. Offering object and channel based immersive production, delivered through specifically designed workflows and features, System T makes producing next-generation content simple and effective. The System T immersive production toolkit features: ​
Immersive channel and bus formats with integrated XYZ and rotational Theta 3D panning.

Intelligent immersive up/downmixing functions.

Comprehensive range of immersive effects including: delay, dynamics, EQ, modulation and more.

360° Transcoder with A-B conversion for Sennheiser AMBEO VR

Binaural 3D encoder with input formats from 4.0 to 7.1.4.
At NAB '23, the System T S500 large-format modular control surface and TE2 processing engine will be set up with 5.1.4 immersive monitoring to demonstrate why System T is leading the way in next-generation MPEG-H and Dolby Atmos live-to-air production.
Scalable processing and control solutions
​With advanced AoIP at its core, SSL's System T platform offers a range of versatile processing and control solutions to fit a variety of requirements and broadcasters. From large format modular control surfaces, fixed format mid-sized consoles and rack mount controllers to software running on COTS computer hardware or virtual machines, there is a System T processing and control solution to fit your broadcast application.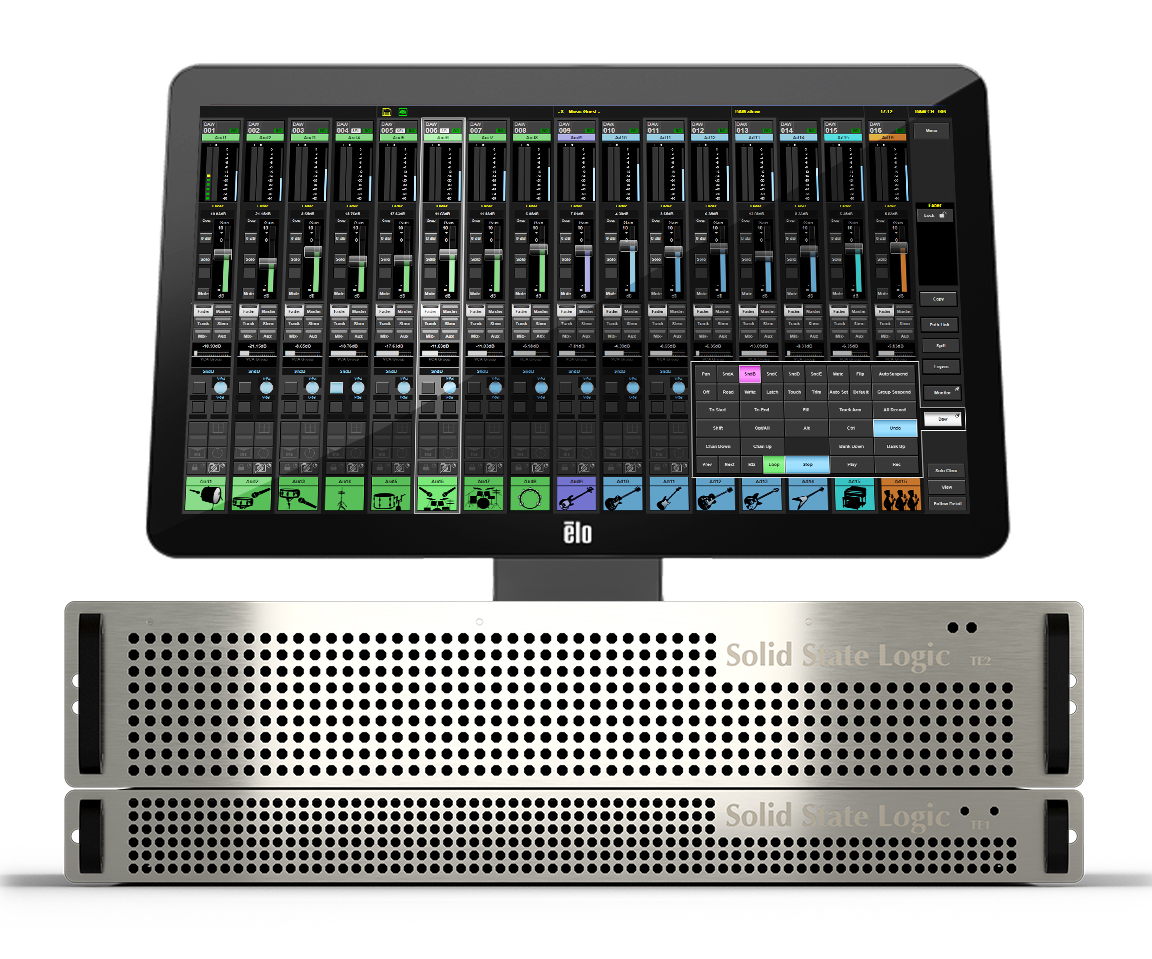 Touring, installed sound and house of worship
​For the touring, installed sound and house of worship focused NAB Show attendees, Solid State Logic will also be previewing its forthcoming V5.2 Console and SOLSA software. Joining L-Acoustics L-ISA and Meyer Sound SpaceMapGo, d&b Soundscape is now the latest immersive loudspeaker system to be integrated into the SSL Live platform control software. A new SSL Live V5.2 software update — to be revealed at NAB 2023 — also delivers greatly enhanced rehearsal and recorder functionality, which includes multiple switching groups, flexible routing and locking override functions.
SSL's award-winning Audio Creation Products (ACP), including UF8 Advanced DAW Controller and range of renowned USB audio interfaces will be on hand for attendees to experience the very latest in hybrid music production technology for live streaming, content creation and more.
​
​To book a personalized demonstration or consultation with one of SSL's broadcast experts, please visit https://www.solidstatelogic.com/events/nab-2023. To register for a free SSL guest pass, visit the NAB portal and use code LV95443.
About Solid State Logic
​Solid State Logic is the world's leading manufacturer of analogue and digital audio consoles and provider of creative tools for music, broadcast, live and post production professionals. For more information about our award-winning products, please visit: www.solidstatelogic.com.

Jeff Touzeau Public Relations, Hummingbird Media, Inc.