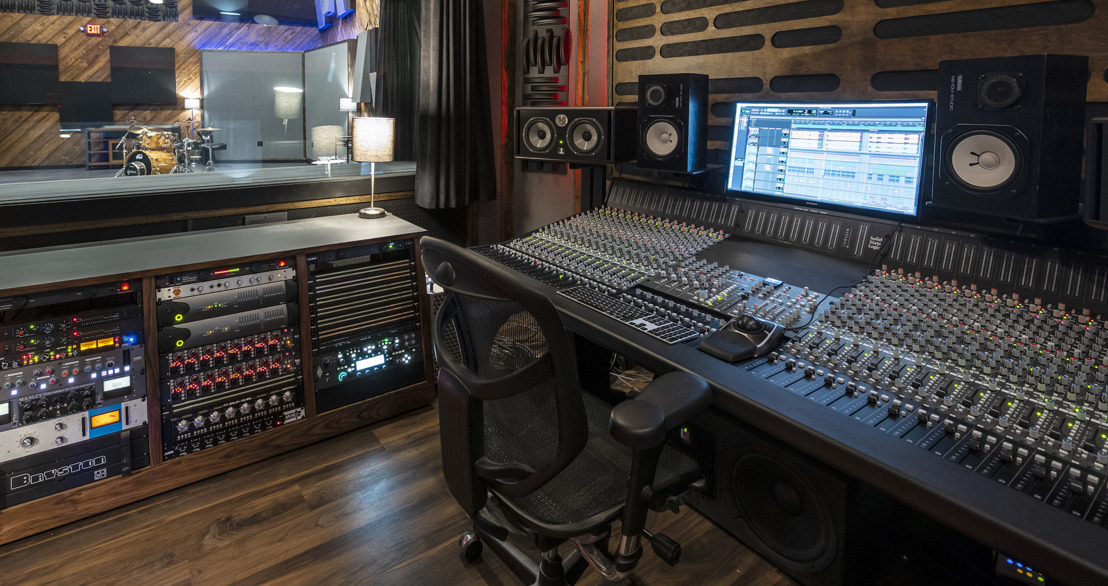 Lancaster County's Atrium Audio Installs Solid State Logic ORIGIN 32-Channel Analogue Console
As part of the 96-acre Rock Lititz campus, ORIGIN has made Atrium more competitive: "I feel like having the console and working through it has leveled our game up in a lot of ways."
Lititz, Pennsylvania, November 8, 2022 — Atrium Audio, a 3,500-square-foot, multi-room recording and mixing facility located on the 96-acre Clair Global campus in Lancaster County, Pennsylvania, has opened with a Solid State Logic ORIGIN 32-channel analogue console in Control Room A. The facility is the only recording studio on the 96-acre campus, which is a community encompassing all aspects of touring production, from audio, lighting and video equipment, rigging and staging to accounting, healthcare and workspace rental services.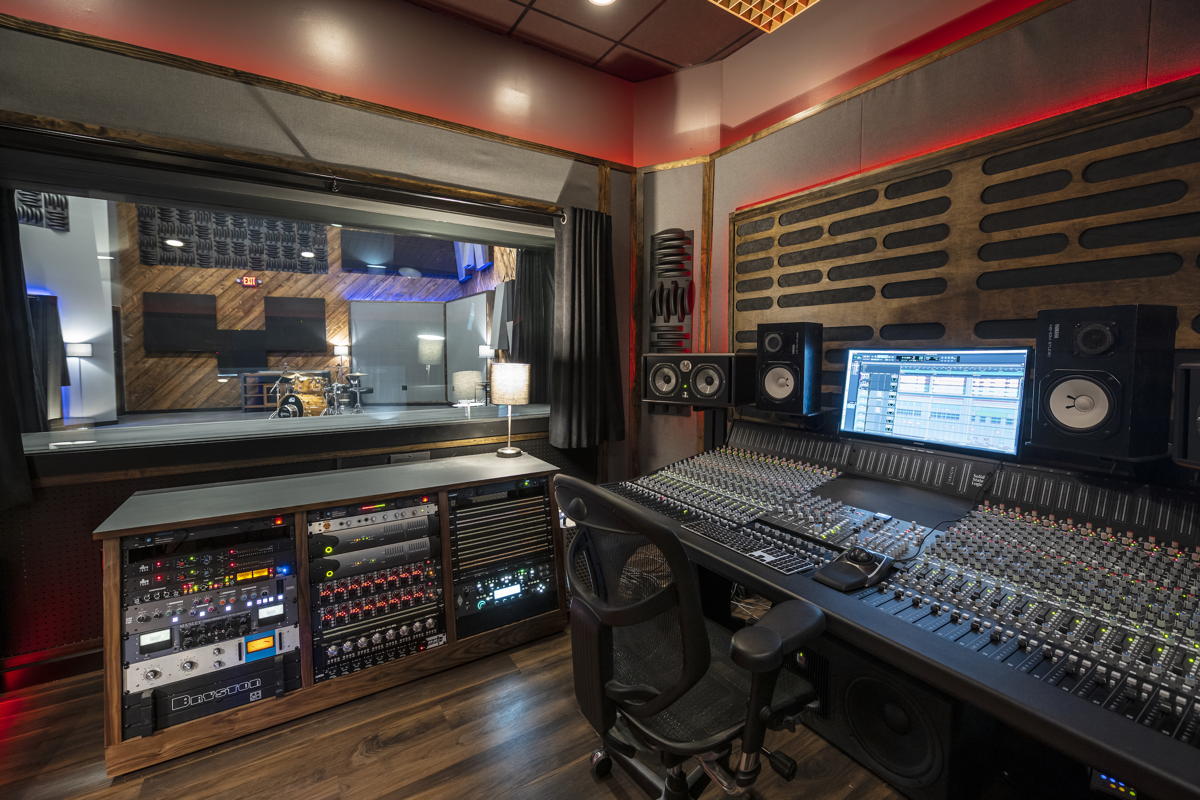 Producers Carson Slovak and Grant McFarland began working together in 2012, initially opening Atrium Audio in Lancaster, PA, and focusing on rock and metal. They later relocated and ran York, PA-based Think Loud Studios, owned by multi-platinum rock band Live, before embarking on a ground-up build-out of their new facility at Rock Lititz. Atrium Audio's new location features a large, high-ceilinged live room encircled by three control rooms, including a Dolby Atmos mix suite complete with ​ JBL 705ps, 708ps and a Dynaudio Core Sub Quad 9".
Atrium Audio's new campus location potentially offers opportunities to grow that client list. Rock Lititz is home to touring production specialists Clair Global, TAIT, Rock-It Global and Tour Supply, and additionally offers rehearsal facilities, production design services and on-site amenities including a hotel. "It's just a great location because we've got this community of people who are all in the music industry and helping each other out," Slovak says. "One of the first sessions we had in here was Justin Bieber. He was next door rehearsing for a tour, so they booked the studio out for a couple of weeks."
ORIGIN: Fulfilling the dream
​The decision to install an SSL ORGIN in the new A room was twofold, according to Slovak, namely, previous experience with SSL consoles and ORIGIN's incredible value. "They had an SSL Duality console at Think Loud, so we got a lot of mileage on that and did a lot of cool projects in that room. I always really liked working on the Duality and thought it sounded great. The ORIGIN is a much simpler animal, but I prefer it. You're getting a fully-analog, 32-channel console for a fraction of what SSL consoles used to cost. I've always dreamed about owning an SSL console and ORIGIN made it possible for us to afford one."
Slovak believes that he and McFarland are doing much better work because of the ORIGIN: "We spent a lot of time making sure this room was laid out correctly. We got hired Jeff Hedback from HD Acoustics to design the studio, so the environment's really good. I feel like having the console and working through it has leveled our game up in a lot of ways."
For instance, he says, simply running a project through the ORIGIN brought a noticeable improvement to his mixes. "I revisited a few older sessions, took all the plug-ins off the mix bus and summed them through the SSL. It's crazy, the night-and-day difference it made in the overall punch, the feel and the headroom. I have one of the SSL Fusion units as well, and ORIGIN and the Fusion have now basically replaced all my mix bus plug-ins."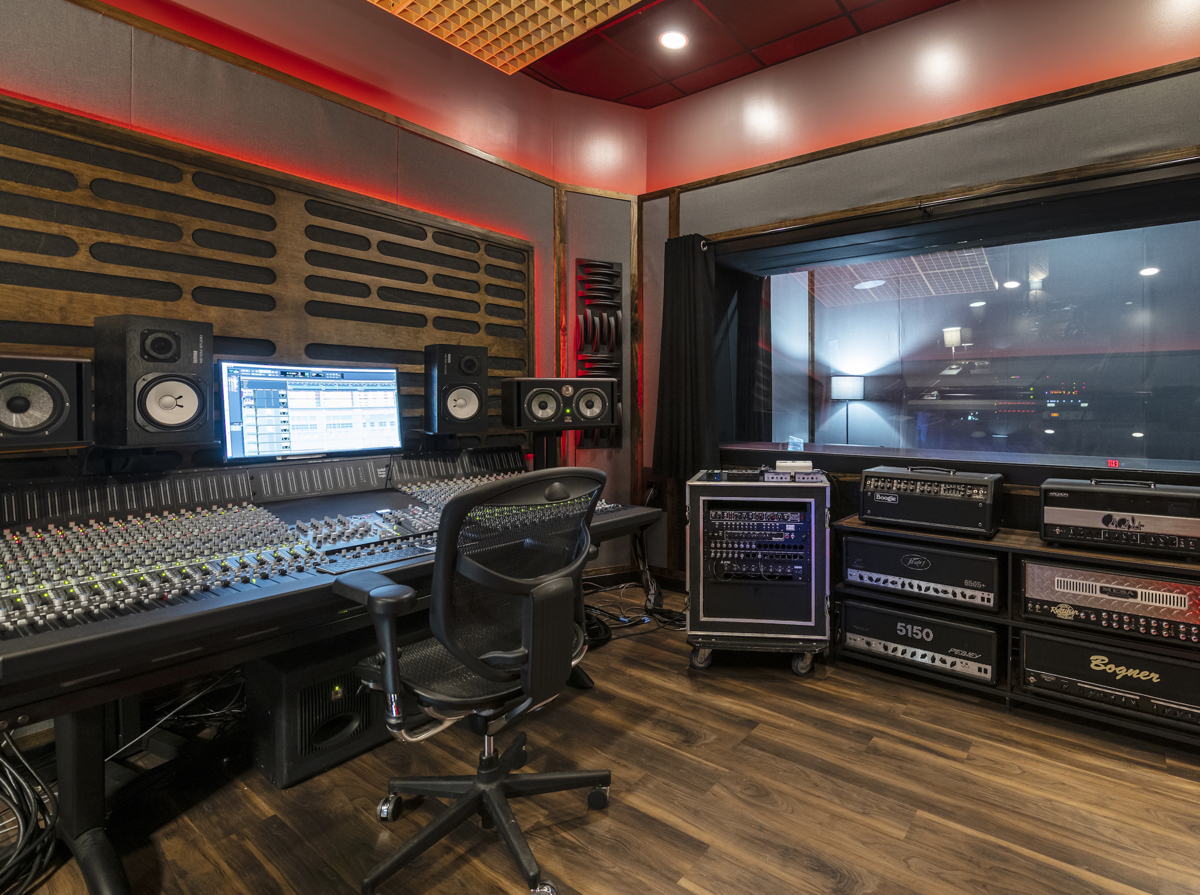 Listening to client feedback
​Slovak recorded several tracks in the box with one client last year, before the new facilities opened. "They were really happy with how it sounded," he says, but when they recently requested some minor revisions, he took the opportunity to run it through the ORIGIN and his Fusion. "It was the same mix, but they hit me back immediately and said, 'What did you do? It just feels so much more open and full; everything feels a little more 3D.' The client noticed it themselves, which is pretty telling to me."
There are various pieces of outboard processing in the room, Slovak says, but the only preamps are those in the ORIGIN's input channels. "I love the sound of the pre's. You really can't beat them. You get what you would expect from an SSL pre, but that Pure Drive function is really interesting. It reacts differently as you change the gain, so you can really crank something and get some interesting coloration. I just love how saturated you can get. It's very controllable, too, which is cool."
As for the ORIGIN's equalizer section, he adds, "The EQ is great. It's very smooth. I feel like I can do more EQ without anything distorting."
A 0 dB switch on both paths through each input channel individually bypasses the large and small faders and sets the level to unity gain, enabling DAW outputs to be routed and summed through the ORIGIN. "I'm doing all my automation in Pro Tools, so it makes everything a lot more recallable and easier, workflow-wise. You can hit that 0 dB button and sum through the console and use the Bus Compressor. I used a plug-in emulation of that compressor on all my mixes for years, so having the real thing is fantastic."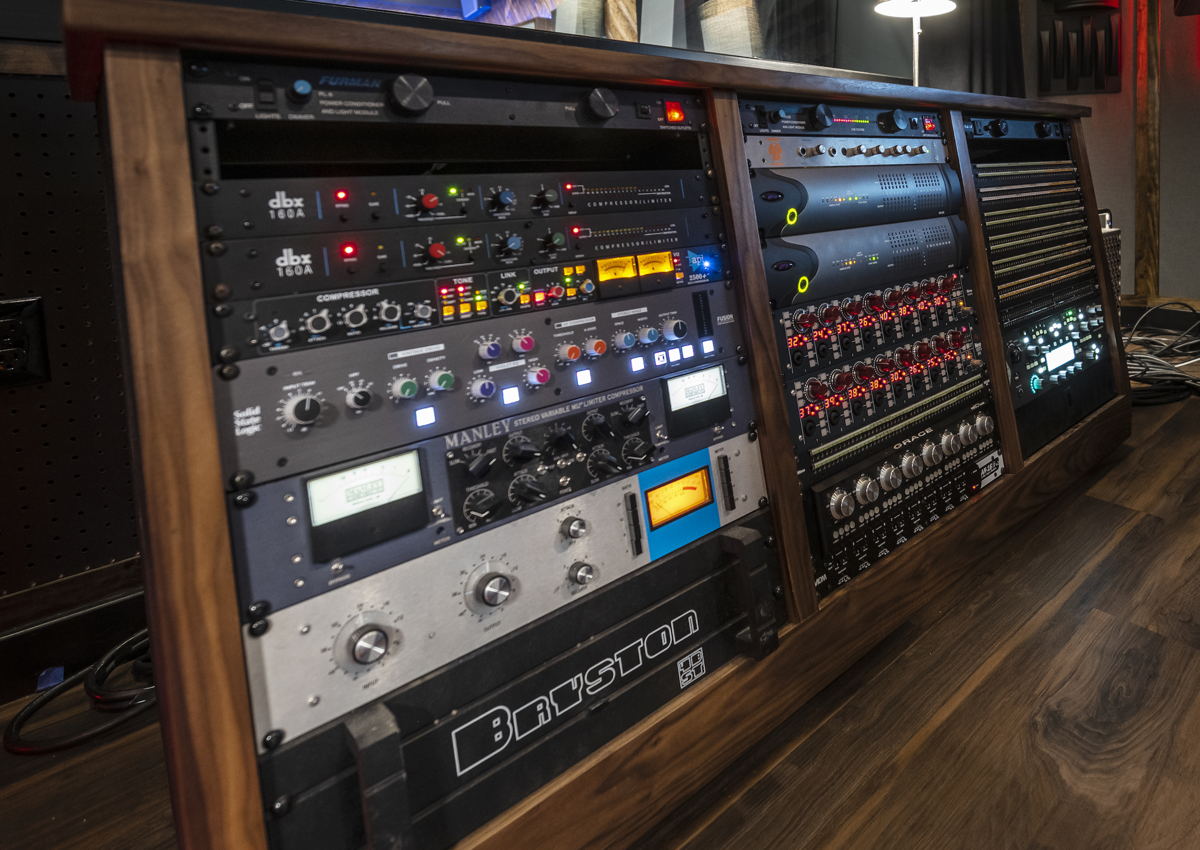 Finishing touches with FUSION
​Slovak has the SSL Fusion analog multi-processor across his master fader insert. "I'm using the Vintage Drive; I like a very subtle amount. The Violet EQ is great. I'm boosting 16k and 30 Hz across the board, which gives it a nice gloss on the top and low end. The high-frequency compressor section is cool, too. I'm using it very subtly, just touching some of the peaks. And then that stereo imaging portion is great, too, and the output transformer. So I'm using all the bells and whistles, but in very subtle ways. I'll have the vocals bypassing the bus compressor so they're not ducking the mix and then they all just come back in on the one stereo track in the DAW."
The partners typically work simultaneously on any given project from separate control rooms. "Over the past few years, we've worked out an interesting workflow where we'll co-produce everything. Grant will basically focus only on vocals, and I will focus only on the instruments and the mixing. We've got two rooms here at the studio that are mirror images of each other so while I'm in here recording, say, guitars, he'll be in the other room recording vocals at the same time."
The pair have worked with a long list of diverse artists over the years, including August Burns Red, Polaris, Erra, Like Moths To Flames, Black Crown Initiate, Rivers of Nihil, Silverstein, Everclear, Candlebox, Live, From Ashes To New, Phinehas, Wolves at the Gate, Hollow Front, KillRobBailey, The Last Ten Seconds of Life, Carousel Kings, Don't Sleep, Texas In July, This or the Apocalypse, Lorna Shore, Signs of the Swarm, I The Breather and many more.
About Solid State Logic
​Solid State Logic is the world's leading manufacturer of analogue and digital audio consoles and provider of creative tools for music, broadcast, live and post production professionals. For more information about our award-winning products, please visit: www.solidstatelogic.com.

Jeff Touzeau Public Relations, Hummingbird Media, Inc.