Italy's Agorà Acquires Solid State Logic Live L650 Mixing Console to its Inventory to Accommodate Increased Touring Activity
Leading rental and supply house adds to existing console SSL Live offerings, citing sound quality and "probably the best preamps we've ever heard"
L'Aquila, Italy, May 23, 2023 — Leading AVL rental, supply and installation company Agorà, headquartered in L'Aquila, Italy, has added two Solid State Logic Live L650 mixing consoles to its inventory, which already includes SSL L550 and L200 desks. Since May 2022 the two new Live L650 desks have been used on numerous summer tours throughout the country and on major events at venues such as the Verona Arena.
The decision to purchase the Live L650 model was based both on the configuration and its processing capabilities. "In some applications we needed more DSP power and the L650 was the obvious choice," says Giovanni Blasi, head of Cablateam, SSL's Italian distributor. "Also, the layout of all the fader tiles like the L200 is our preferred configuration." Both the L650 and the L200 are configured with three fader tiles, offering the operator fast access to 36 faders.
​
​"We are delighted that Agorà has extended its technical arsenal with the SSL L650, bringing the best possible sound and flexibility to major tours and events," Blasi adds. "We are grateful for our decades' long relationship with both Agorà and Solid State Logic and look forward to continued success."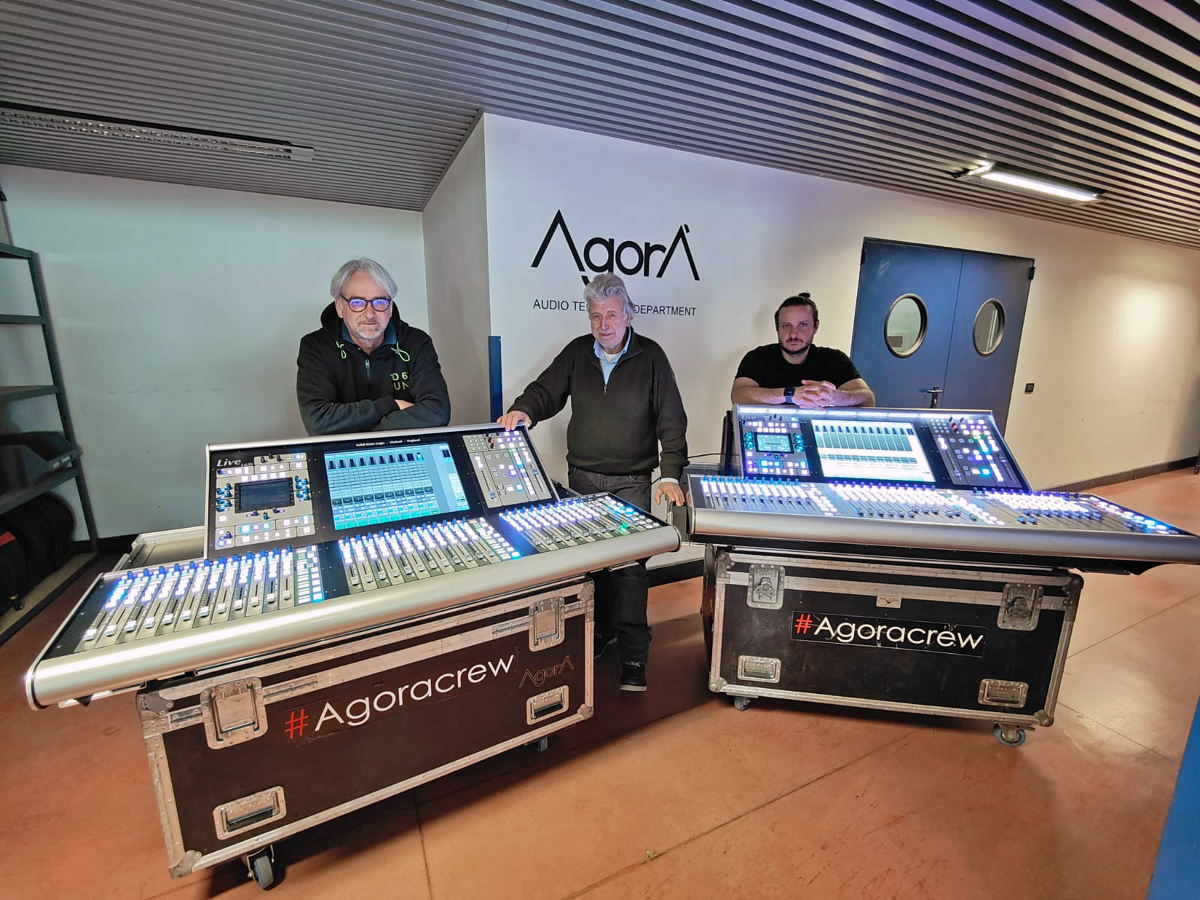 ​Agorà: Early adopter of SSL Live
​Agorà was founded by brothers Wolfango and Vittorio De Amicis in 1990 and has become one of Italy's leading companies for the rental, supply and installation of lighting, audio, video graphics, rigging and staging for the production of every kind of musical, corporate, sport and large-scale event in the region, the country and beyond. In 2014, the company was among the first anywhere to take delivery of the Solid State Logic Live mixing console soon after it was launched and went into production. Agorà's rental inventory also includes more than 30 SSL ML 32.32 MADI Analogue Stageboxes.
"When we were introduced to SSL Live, we already had a lot of live consoles from different manufactures which we were happy with," Blasi says. "But we spotted some features which could make the difference and decided to visit SSL headquarters to try it out for ourselves. During testing we found that the GUI was a bit different than other desks but what was very astonishing was the sound quality. We believed that in a very short time the SSL Live would become the console most requested and used by top live sound engineers."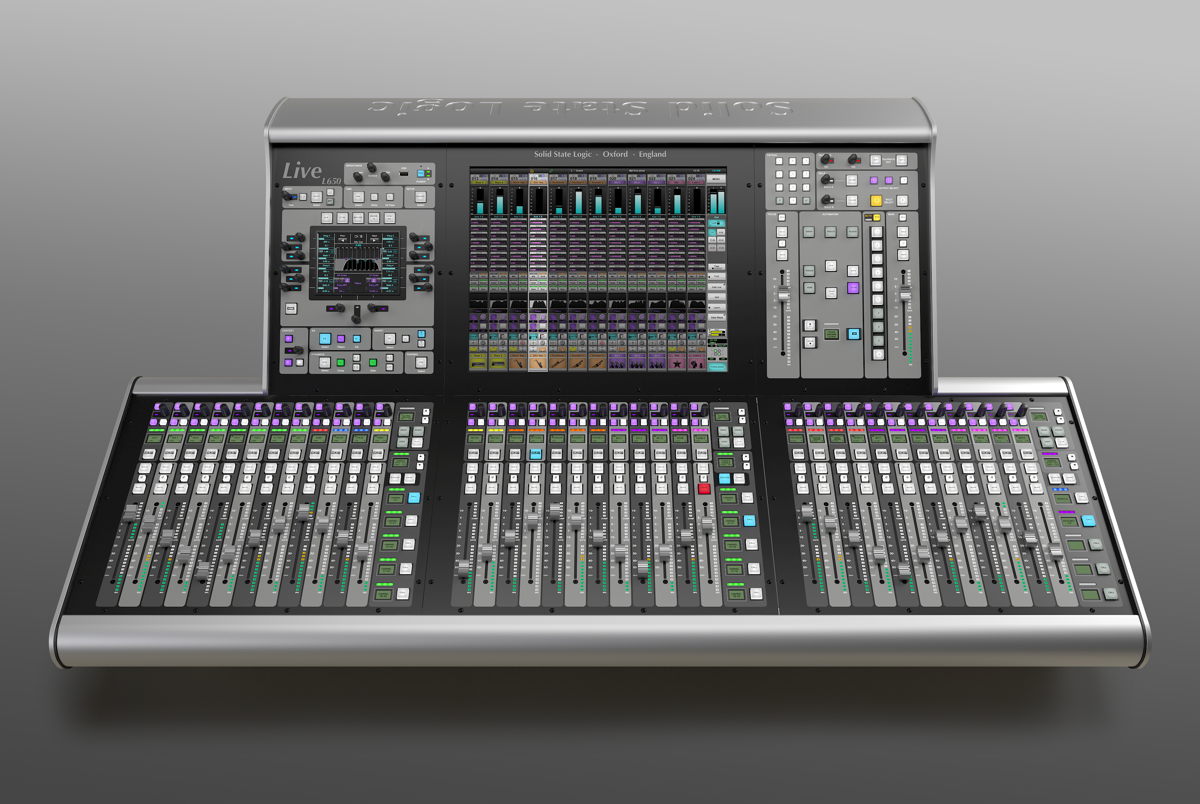 The sound quality and functionality you expect from SSL
​The exemplary sound quality of the SSL Live console is only one of the features appreciated by its users, according to Blasi. "All our engineers spotted straight way the sound linearity and the high headroom. The microphone preamps are probably the best we've ever heard, and once the correct gain is set, most of the job is done. The EQs and dynamics sound like the SSL analogue console with every effective controls — turning the knobs or touch controls gives you what you expect and not just a nice picture to look at."
Several of the SSL Live's features enable the engineer to work quickly, especially when used as a monitor console, he continues. "The most popular feature is the unique way of using the Query function. It's very flexible and users love to configure it for the way that they like to work, depending on the application. Another unique function they like to use is the All Pass Filter on every channel, which makes the drums sound more defined and eliminates all phase cancellation.
Meanwhile, the multichannel Automix helps to better isolate vocals mics. The Switcher, with its autodetect function, and Event Manager help to get around of lot of little requests. Of course, there are a lot of other features that engineers love and lead production companies to rent SSL Live consoles from us. Agorà is one of the most important production sound rental company in Italy and now also internationally, and gets hired to handle the most important shows."

​
About Solid State Logic
​Solid State Logic is the world's leading manufacturer of analogue and digital audio consoles and provider of creative tools for music, broadcast, live and post production professionals. For more information about our award-winning products, please visit: www.solidstatelogic.com.

Jeff Touzeau Public Relations, Hummingbird Media, Inc.