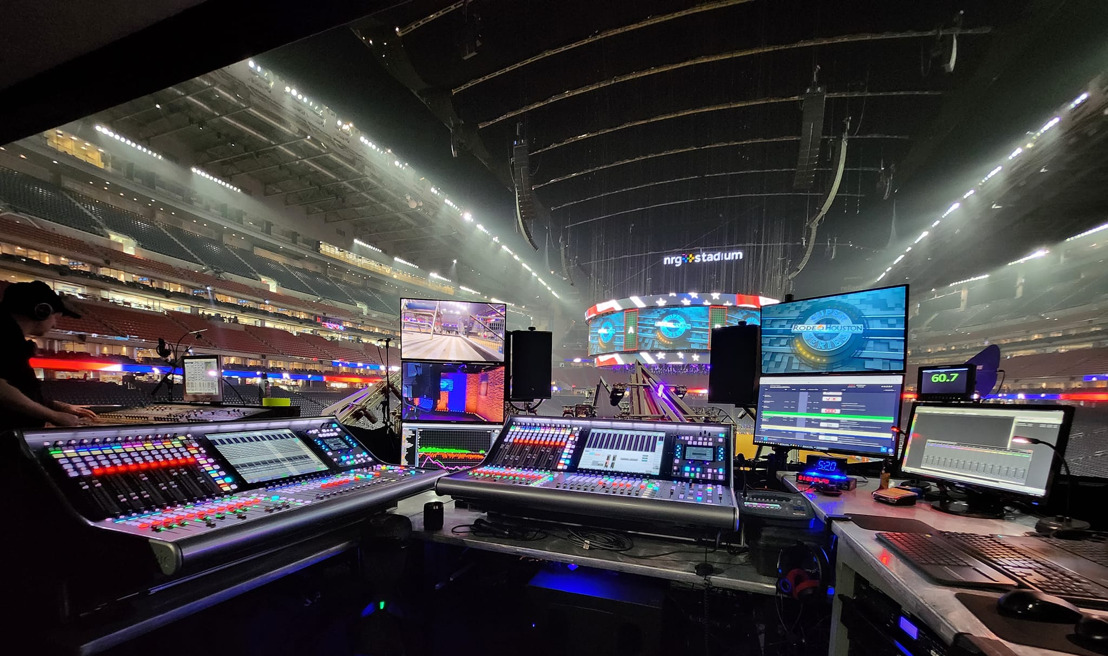 Houston-based LD Systems Acquires Solid State Logic L550 Plus Console
In addition to the Houston Livestock Show and Rodeo, LD Systems plans to use the console for corporate and festivals. "It's without a doubt one of the best sounding desks on the market."
Houston, Texas, August 22, 2023 — Earlier this year, LD Systems in Houston, Texas added a Solid State Logic Live L550 Plus mixing console to its sound equipment rental inventory to service the needs of the company's diverse clients. The new L550 Plus was initially put to work at the Houston Livestock Show and Rodeo, the largest livestock exhibition and rodeo in the world, which runs for three weeks during February and March every year.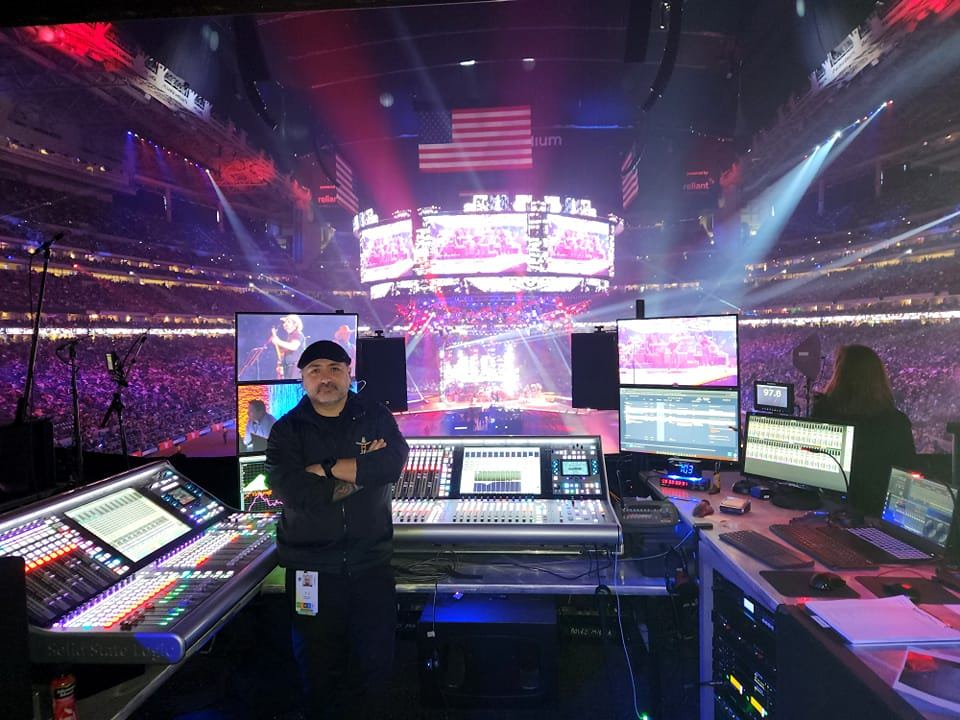 "We decided to make the purchase of an additional SSL Live console so that we could have redundant L550 Plus systems managing the live announcers and program content mix for one of our largest annual events, the Houston Livestock Show and Rodeo," says Thomas Ruffner, Audio Dept. Operations Manager for LD Systems. "The engineer at this position manages roughly 50 sources, including announcers' mics, all video rolls, and a multitude of FX mics placed throughout the rodeo competition arena, as well as nightly live performances of the National Anthem."
The Houston Livestock Show and Rodeo (HLSR) attracts more than 2.5 million people each year to NRG Park. LD Systems' Production Services and Systems Integration Teams work together to provide HLSR event production services, stadium audio, concert lighting, HD video screens, custom truss structures, rigging equipment, expert technical crews and logistics support throughout NRG Park for the entire month surrounding the event.
Ruffner adds, "Both our primary and secondaryconsole packages consist of an L550 Plus surface, two ML 32.32 SuperAnalogueTM stageboxes and they all share a central Blacklight II MADI Concentrator. This allows us to split 64 channels across two ML 32.32's per surface but have all four ML 32.32's accessible on either of our L550 Plus surfaces, which makes redundancy options with the system very impressive."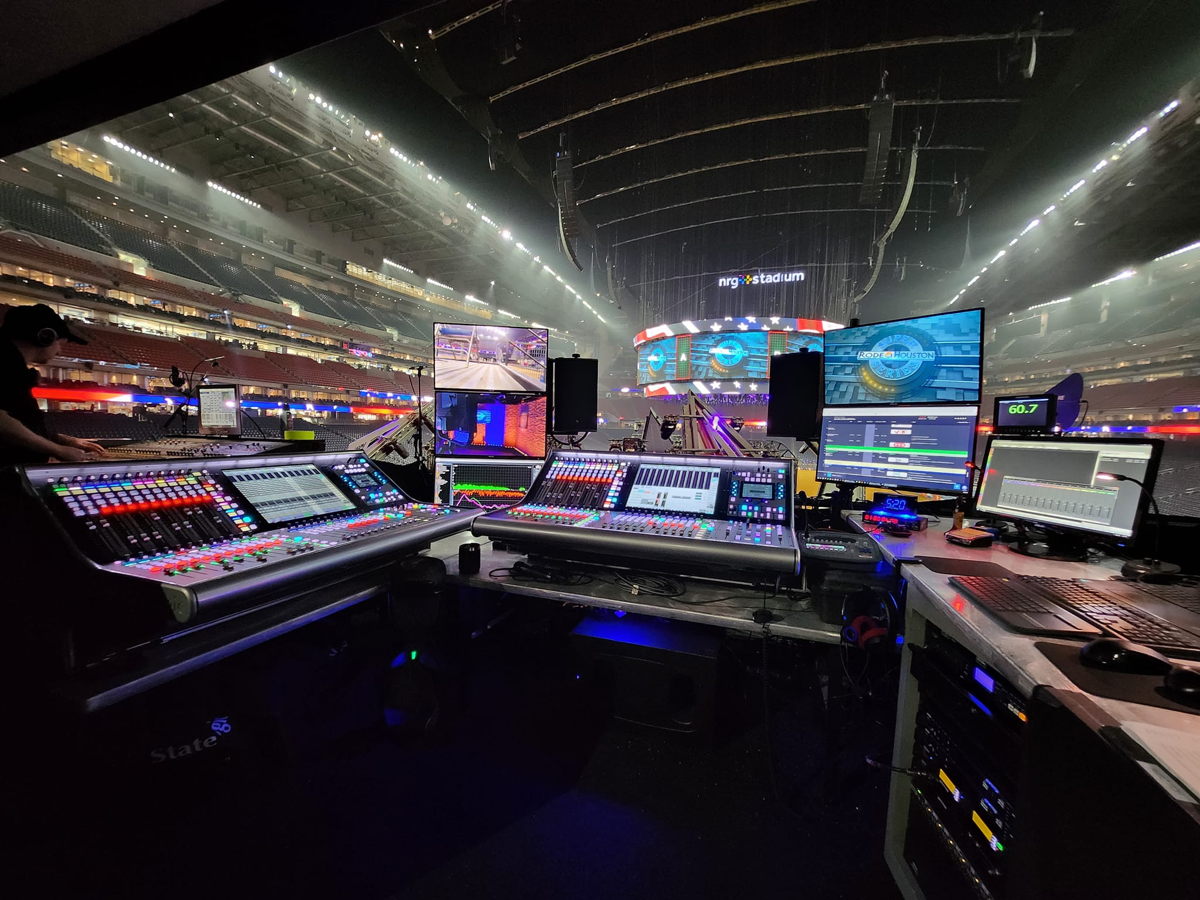 This year's performers in the evenings following the rodeo events included Brooks & Dunn, Zac Brown Band, New Kids on The Block, The Chainsmokers, Machine Gun Kelly, Kenny Chesney, Chris Stapleton, Brad Paisley and Luke Bryan, among others. In addition, two SSL System T broadcast audio platforms installed in a broadcast production control room and a music control room near the stadium also accepted certain microphones and other sources specific to the rodeo competitions from LD Systems over the installed Dante AoIP infrastructure.
With the rodeo over, Ruffner says, "We are preparing for an increase in demand of our L550 Plus systems on corporate productions, as well as fly date support across the many festivals that we're fortunate to be involved with every season. We do think highly of the platform. It's without a doubt one of the best-sounding desks on the market."
To learn more about LD Systems, please visit https://www.ldsystems.com
About Solid State Logic
​Solid State Logic is the world's leading manufacturer of analogue and digital audio consoles and provider of creative tools for music, broadcast, live and post production professionals. For more information about our award-winning products, please visit: www.solidstatelogic.com.

Jeff Touzeau Public Relations, Hummingbird Media, Inc.