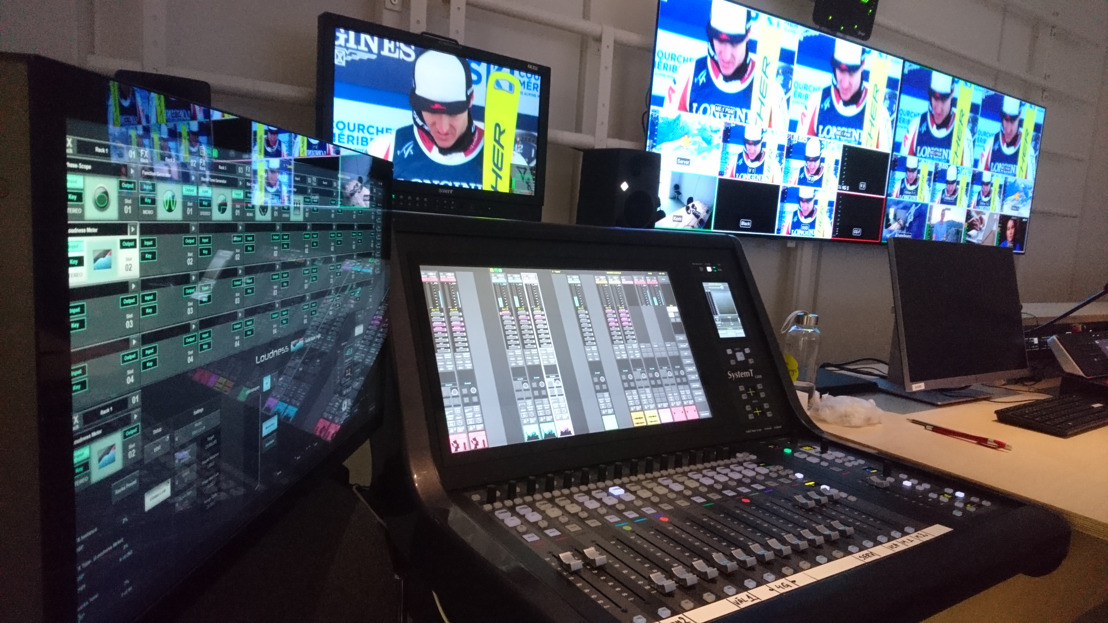 Estonian Public Broadcasting Adds Three Solid State Logic System T S300 Digital Broadcast Consoles
Broadcaster delivers three national TV channels and five national radio channels as well as cable, satellite and online
Tallinn, Estonia, February 7, 2023 — Estonian Public Broadcasting (Eesti Rahvusringhääling or ERR) has started installing three new Solid State Logic System T S300 digital audio broadcast consoles. The new S300 platforms join three SSL System T S500 consoles that ERR previously installed during an upgrade from analogue to digital operation in several studios at the broadcaster's headquarters in Tallinn, Estonia's capital. ERR, formed in 2007 by the consolidation of Estonian Television (Eesti Televisioon) and Estonian Radio (Eesti Raadio), delivers three national TV channels and five national radio channels over the air as well as via cable, satellite and online.
"Two and a half years ago, we took a big step in upgrading our audio production equipment, replacing the old analogue audio consoles in our three major TV studios with digital IP solutions — SSL System T S500 platforms," says Sander Üksküla, R&D Manager TV Production Technology, ERR. "The systems operate in a common closed network and are interfaced via a MADI bridge to our MCR. The transition from analogue to digital was quite smooth for us, and we are very satisfied with the system's reliability, safety, backup, and the usability of all resources in a common network."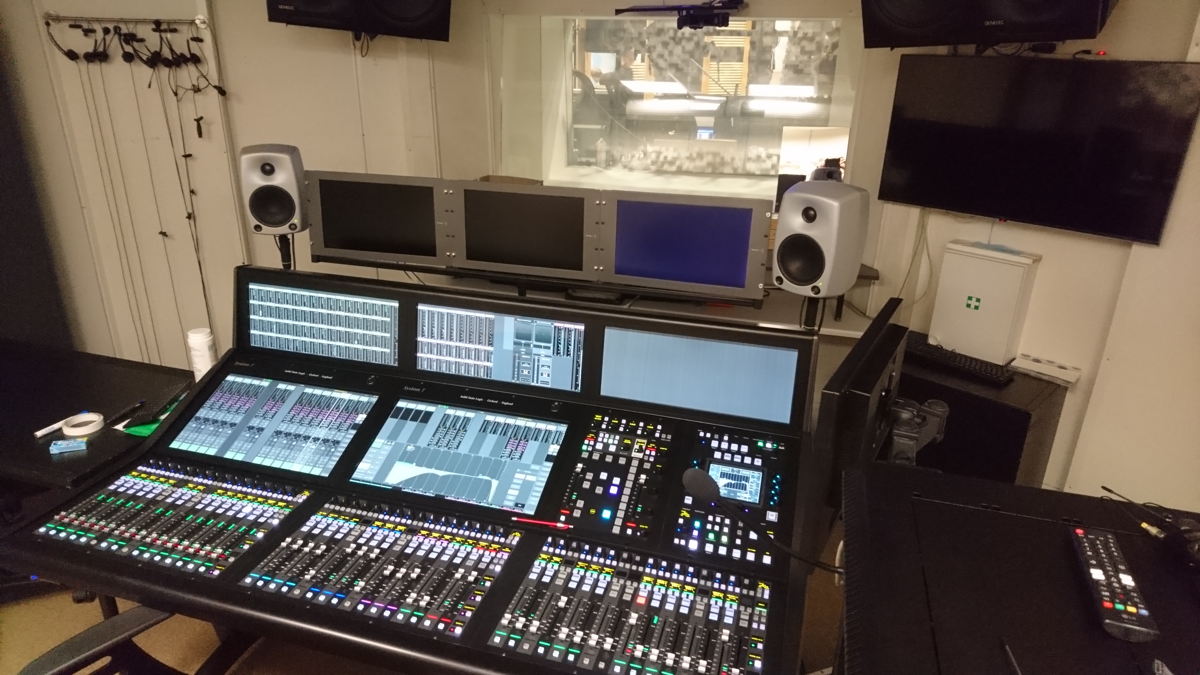 ​Newly renovated premises and three S300 consoles
​As a result of the national broadcaster's successful implementation of the previous System T S500 platforms, he continues, "Last year, we decided to expand the solution and purchased three S300 consoles." The two smaller System T S300 surfaces, with 16+1 faders, have been installed in commentary studios following the completion of renovations at the facility, Üksküla says. The third S300, a larger surface configured with 32+1 faders, will be installed when there is a break in the production schedule in a studio that is typically in everyday use.
Seamless operation and network discovery
​The three S500 consoles are powered by SSL T80 Tempest Engines and integrated alongside SSL Network I/O A32 analogue-to-Dante and SSL HC Bridge network bridging and conversion interfaces. ERR also uses several mixed-format Network I/O A16.D16 interfaces and various SB 32:24, SB i16 and SB 8:8 Stageboxes on the Dante network. "The convenient and functional features of the Dante network, such as automatic network configuration and automatic discovery, and the network architecture of the systems made it possible to introduce the cross-use of studio pavilions and audio control rooms and to back up the audio control rooms, if necessary," Üksküla reports.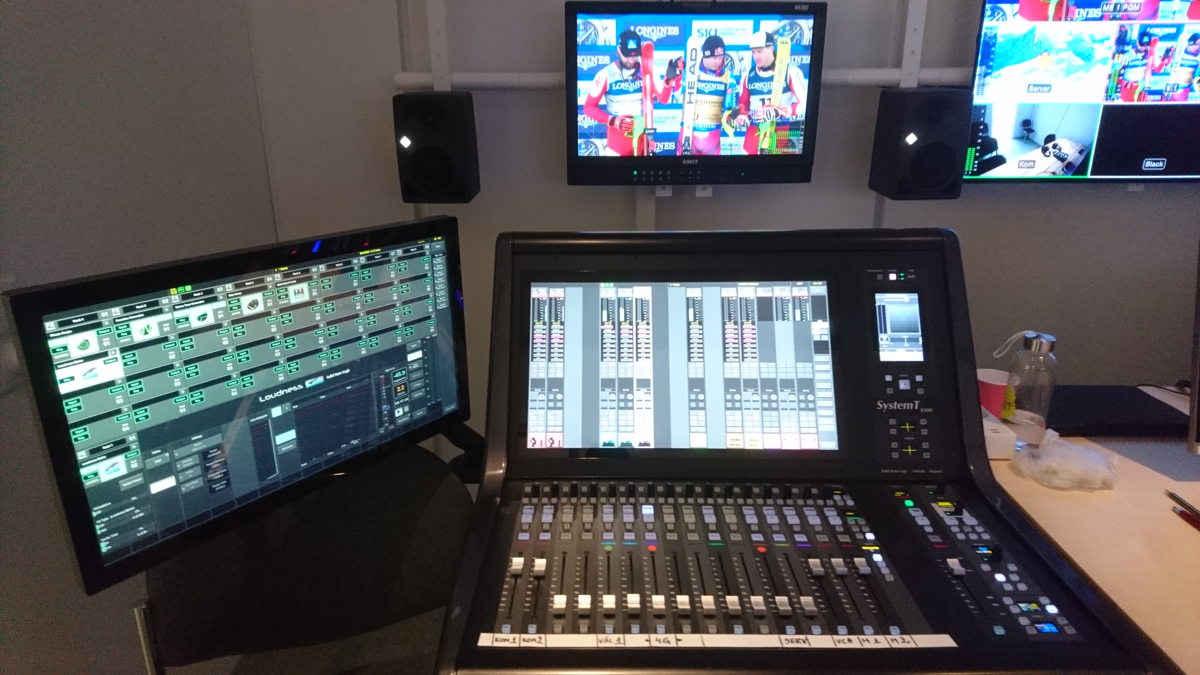 Recently, one of the S500 consoles was integrated with the Ross Video OverDrive automation system in a studio dedicated to ERR's Morning Show. The other two S500s are installed in multipurpose production studios that are used for a variety of programming.
Tonu Presjarv, Managing Director of ProMedia, SSL's distributor for Estonia, reports that his firm successfully won the tender for the initial three studios at ERR, the country's largest broadcaster. "ERR wanted to go IP, they issued an EU tender — because ERR is a public broadcaster — and SSL won. Our proposal included the networking and resource sharing of all three TV studios," he says. "The latest ERR tender we won was also for System T. We supplied three S300s this time."
About Solid State Logic
​Solid State Logic is the world's leading manufacturer of analogue and digital audio consoles and provider of creative tools for music, broadcast, live and post production professionals. For more information about our award-winning products, please visit: www.solidstatelogic.com.

Jeff Touzeau Public Relations, Hummingbird Media, Inc.