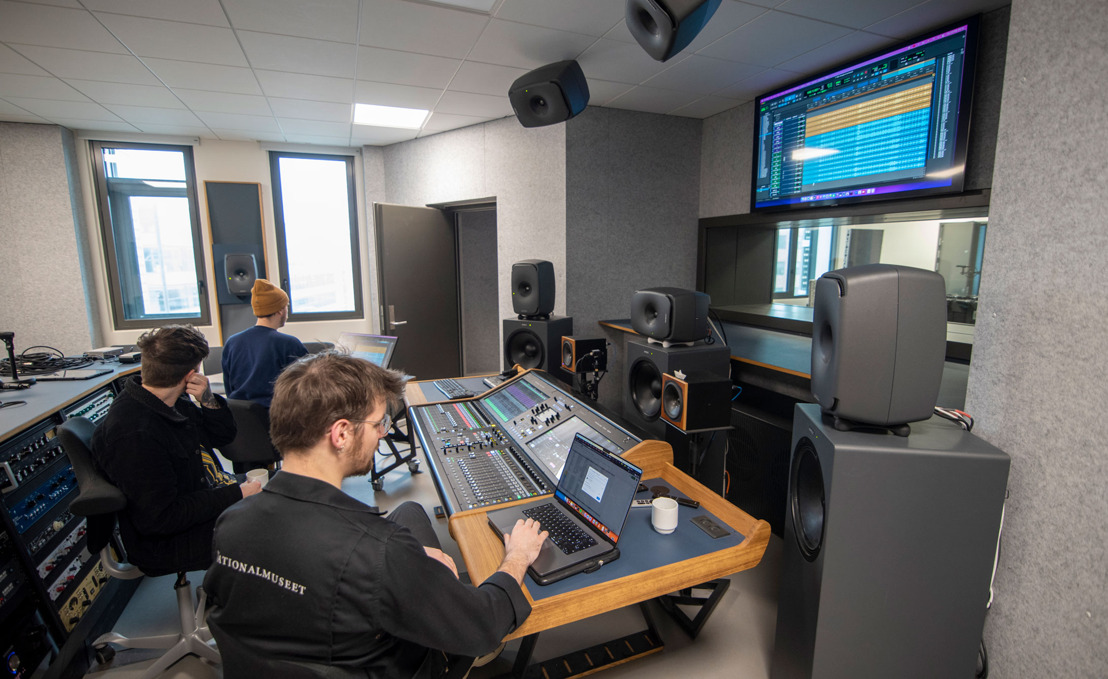 Denmark's Sonic College Ushers Students into the Future of Immersive Music Production, with Solid State Logic System T
University is equipping students with the best tools for sound design, sound-for-picture, music production, game audio, broadcasting and podcasting
Kolding, Denmark, March 28, 2023 — Sonic College, part of University College South Denmark that offers bachelor's degrees in a range of audio disciplines in the media and entertainment industry, relocated to a purpose-built, multi-story building in southern Denmark at the beginning of September 2022. A Solid State Logic System T digital audio mixing console, selected for both its performance and its educational value to students, is the centerpiece of a Dolby Atmos 7.1.4 immersive music production room on the third floor of the new building.
According to audio technology specialist Lars Tirsbæk, a teacher and technical consultant at Sonic College, audio-over-IP, an immersive mix bus and the fact that the System T is the console that is used throughout Denmark's media and entertainment industry were all factors in the decision to install the new 32-fader S500 console. "We decided pretty early to go for a digital desk," he says. "Our job is to educate the students for the future, and the future is digital."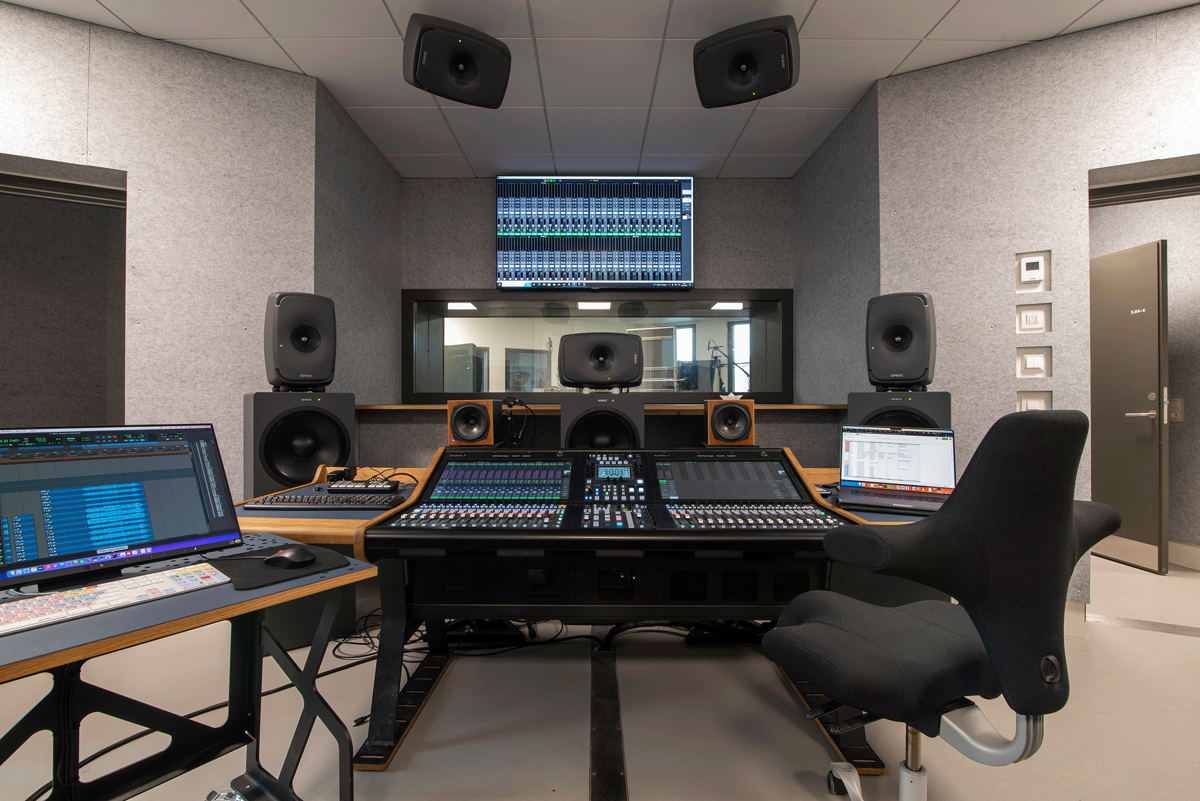 Bringing an AoIP infrastructure to students
​He continues, "We also decided that we wanted to have an audio-over-IP infrastructure in the new building to be able to move stuff around. For studio builds, Dante is the right thing right now; Audinate has the biggest market share, period. We wanted a network-based desk and our specification was that it should be able to do AES67, so we thought it was a good idea that it should be Dante-based."
Sonic College's programs cover sound design, sound-for-picture, music production, game audio and podcasting. The college additionally conducts research into sound in welfare technology. The new facility focuses on immersive audio, from the central atrium outfitted with 180 loudspeakers and a live performance stage with a 7.1.8 P.A. system to the many Dolby Atmos mix-to-picture and mastering rooms.
The college had made the decision to build its first Dolby Atmos music room several years ago while at its previous location, Tirsbæk says, a decision that was validated by what he saw during his visit to the 2020 NAMM Show in California then by Apple Music's introduction of its Spatial Audio service. "It was always the dream to have an Atmos music studio. But the biggest issue when monitoring in immersive is that, if you're going through Pro Tools and the Atmos renderer, you'll have latency. You can't use that for recording purposes. It was obvious that we needed something with a mix bus capable of doing 7.1.4," he says. "And when we decided to buy a console, there was only one capable of doing this — the System T."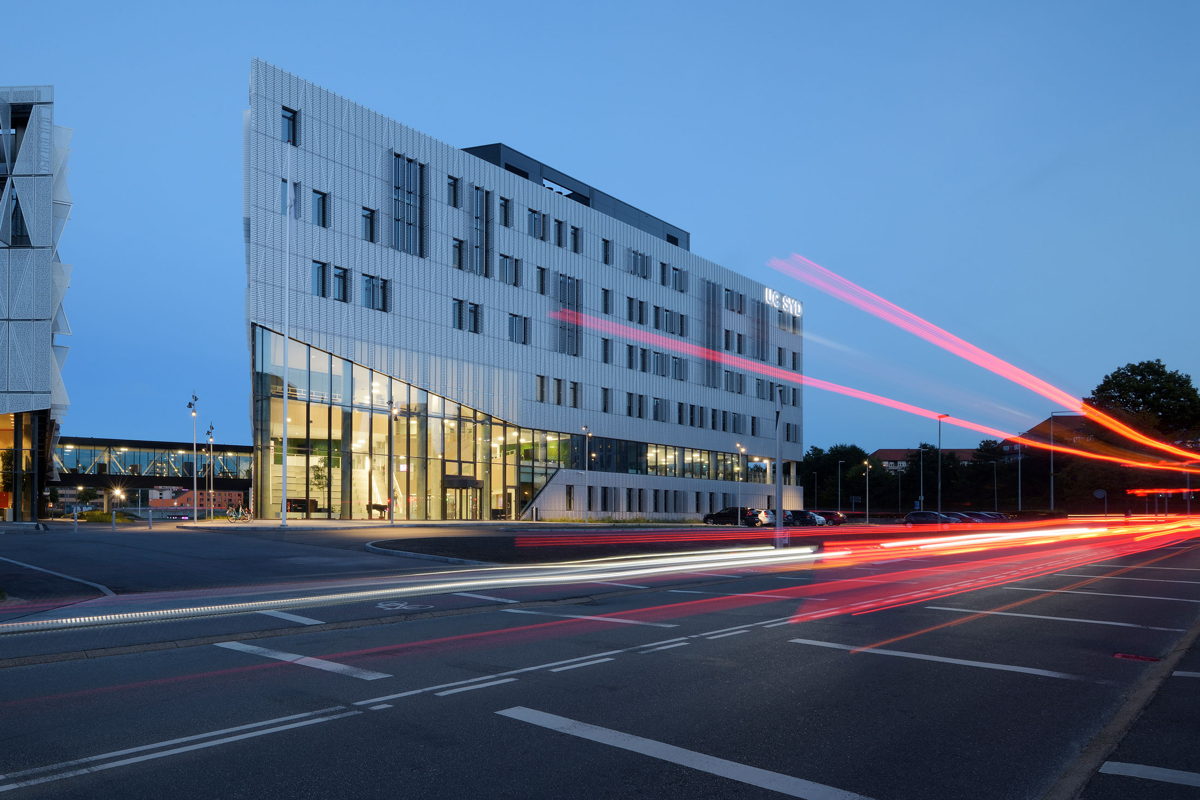 SSL making its mark in Denmark
​This being a university college, the aim is to provide students with an education that combines theory with its practical application, with students doing a four- to six-month internship during the course. As a result, Tirsbæk says, Sonic College looked around the country at what mixing consoles were being used by its students' potential future employers. "Solid State Logic has a really good history in Denmark. Danish Broadcasting Corp bought the System T for its new studios and broadcast facilities and later, when we were trying to decide what to buy, we heard that they had also bought System T desks for all the music studios. So this is the only console that has been bought for music studios in Denmark for years." In addition to Danish Broadcasting Corp, TV 2 Denmark have also installed a number of System T production systems.
Because SSL's System T is so very flexible, Tirsbæk and the college's technical team developed a basic template to help students get started on their sessions. "We could pretty quickly evolve the template to be really, really complex, but it can also just be a really simple inline console," he explains. "If you plug a microphone into channel one in the live room it will come into Pro Tools on channel one and it will return on channel one. You don't need to do anything, that's just the way it behaves. In the standard template, the cue system is just a copy of the stereo mix you have in the control room, so if you can hear it in the control room, it's fed to the cue system. It's a totally simple way of working." They have also added a split console template for students who need that workflow.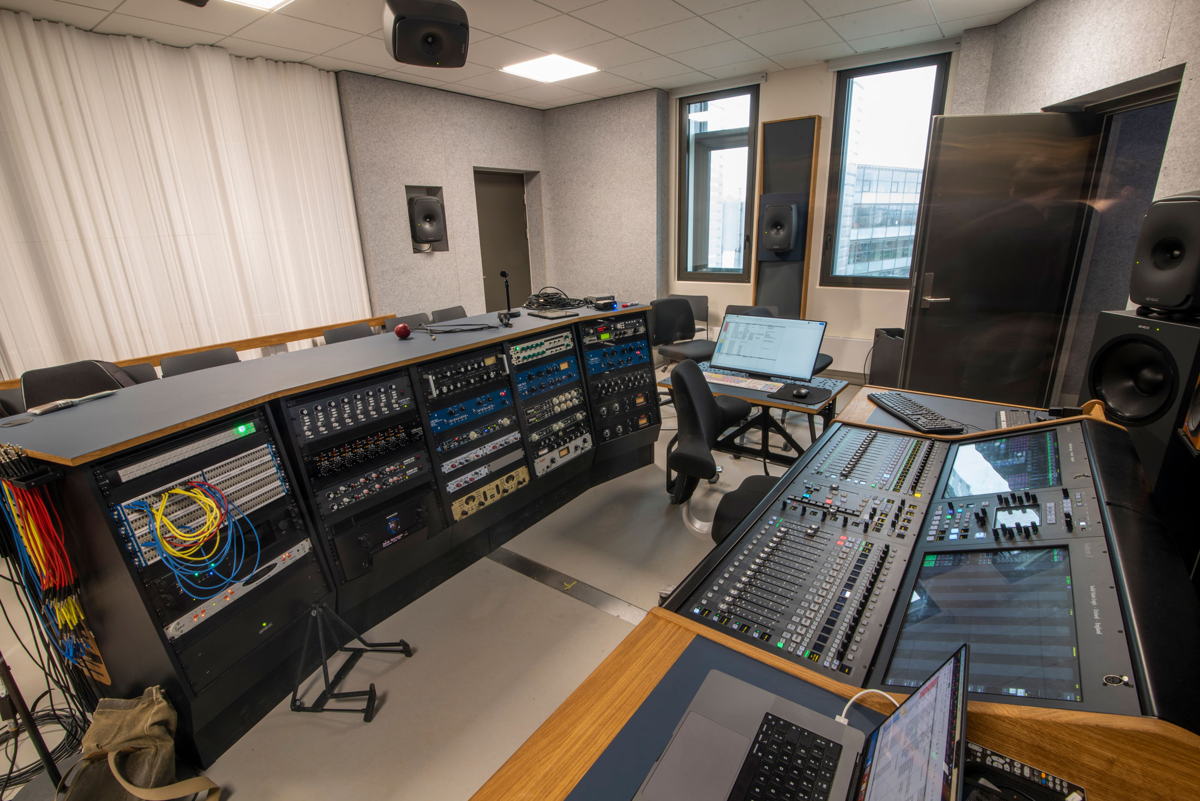 A credenza behind the listening position in the Dolby Atmos music room is full of outboard processing and effects equipment, which is also automatically routed in that basic standard template. "System T has an A and a B input. We have some output preamps, so we can just flip between the A input, which is the SSL preamp, and the B input, the outboard preamp," he says, with appropriate labels on the console's channel display.
New possibilities with System T
​Eight months into this school year, Tirsbæk says that he is already seeing the results of advanced recording course students benefitting from working on the new System T. "I would say that they are 10% to 20% better than the last year, because they have learned so much more by having a console in front of them. They are pushed a lot more to learn stuff," he says. "It's amazing to see how they use all the possibilities that are in front of them with the System T. And they find it really easy. They don't think about it so much, they just do it."
Those advanced students have learned fast, too, he says. "They started in February and learned how to use the console in just two or three weeks. They're configuring the console as they want and doing all kinds of amazing stuff. It's amazing how well they are using the System T and understanding the concepts of using a console, because this is the first time that we have had a console at our campus. We have always just been going digital in a fully DAW-based setup. So it's amazing how great they're working on the console and how fast they have learned to use it."
About Solid State Logic
​Solid State Logic is the world's leading manufacturer of analogue and digital audio consoles and provider of creative tools for music, broadcast, live and post production professionals. For more information about our award-winning products, please visit: www.solidstatelogic.com.

Jeff Touzeau Public Relations, Hummingbird Media, Inc.