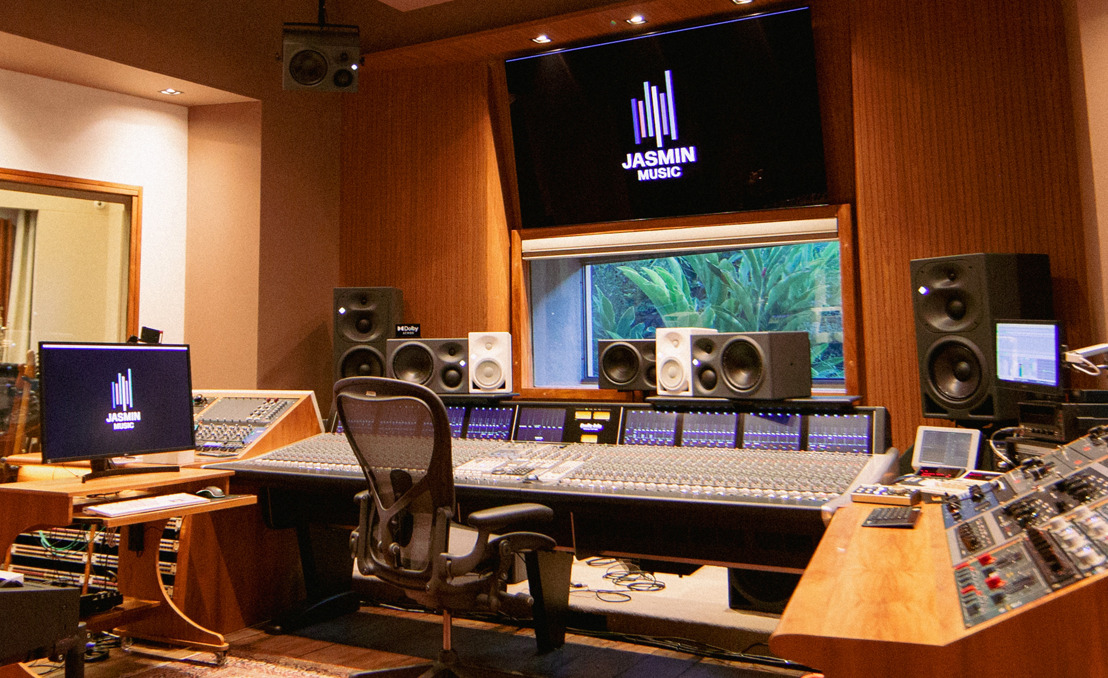 Brazilian Composer Ricardo Bacelar Anchors his Residential, Immersive Production Facility on a 48-Channel Solid State Logic Duality Console
Duality Delta SuperAnalogueTM console is at the Heart of Bacelar's WSDG-Designed Jasmin Studio, Which Incorporates a Facility-Wide Dante AoIP Network
Fortaleza, Brazil, November 23, 2021 — Renowned Brazilian jazz pianist and composer Ricardo Bacelar and his family moved into a custom-built house late last year that incorporates a studio designed by WSDG Walters-Storyk Design Group and features a 48-channel Duality Delta SuperAnalogueTM mixing console by Solid State Logic. The studio, located in the coastal city of Fortaleza, the capital of the northeastern Brazilian state of Ceará, is equipped and certified for Dolby Atmos Music production and incorporates a facility-wide Dante network infrastructure.
"I decided to build my own studio because I wanted to have a space at home to produce and record, and be more comfortable working on my compositions, records, albums, movie soundtracks and so on," says Bacelar, who is also a lawyer, President of the OAB National Culture and Art Commission, and Honorary Consul of Belgium. "It is a space for creativity, so I can pick up my ideas and develop them at will."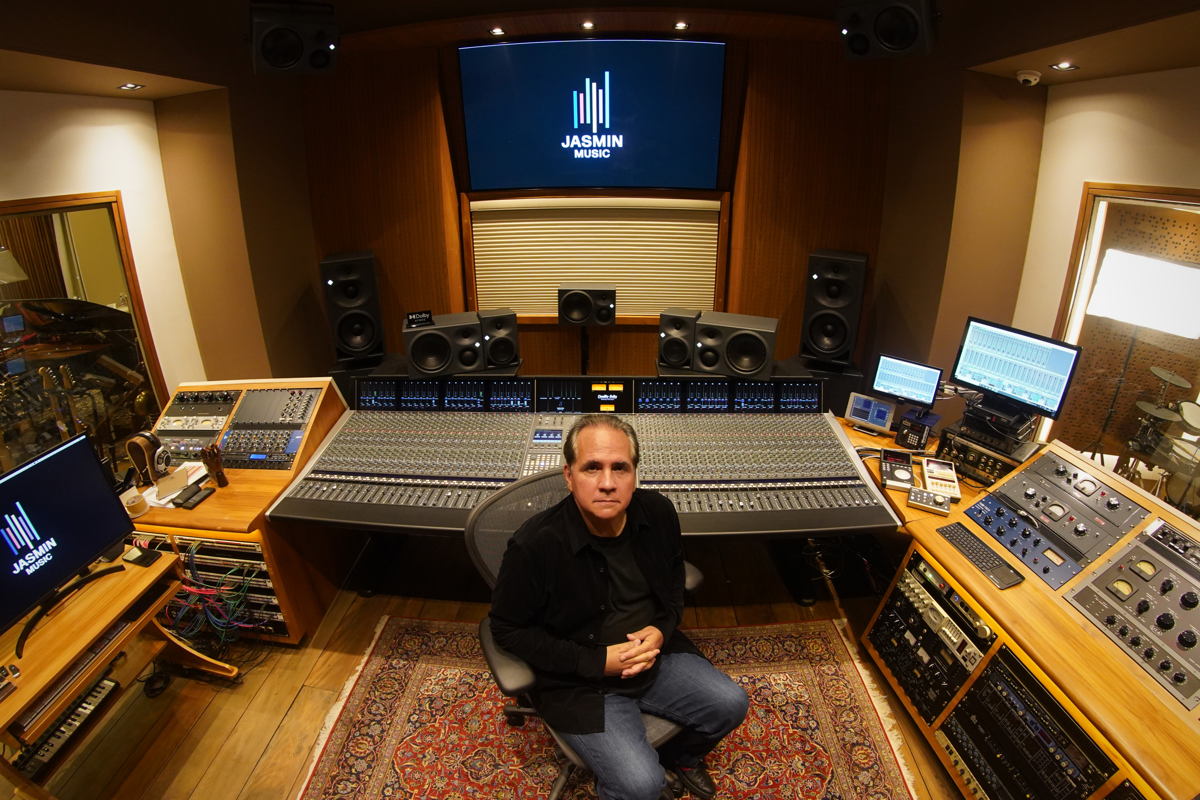 Harnessing the multi-format, hybrid studio
The hybrid facility, combining analog and digital workflows, supports music production in any monitoring format, from stereo to immersive 7.1.4. Daniel Reis of Sennheiser and Neumann Brasil, provided technical design for the Jasmin Music studio, which is named for Bacelar's company and record label. Reis and his team also integrated all of the equipment.
"When I started working with Daniel," Bacelar says, "he came up with a very interesting proposal to build a studio that could transit between analog and digital." The SSL Duality Delta offers a hybrid workflow by combining an automated analog mixing desk with the capability to fully control a DAW from the console surface and is an appropriate centerpiece of the studio.
"It's almost as if Duality were two devices in one," Bacelar says. "It has a modern architecture, combining analog components with all the characteristics of equalization, preamps, compressors, etcetera, and it works as a controller for Pro Tools and other software. It has plug-in and parameter controls, so you don't even have to use the mouse very often."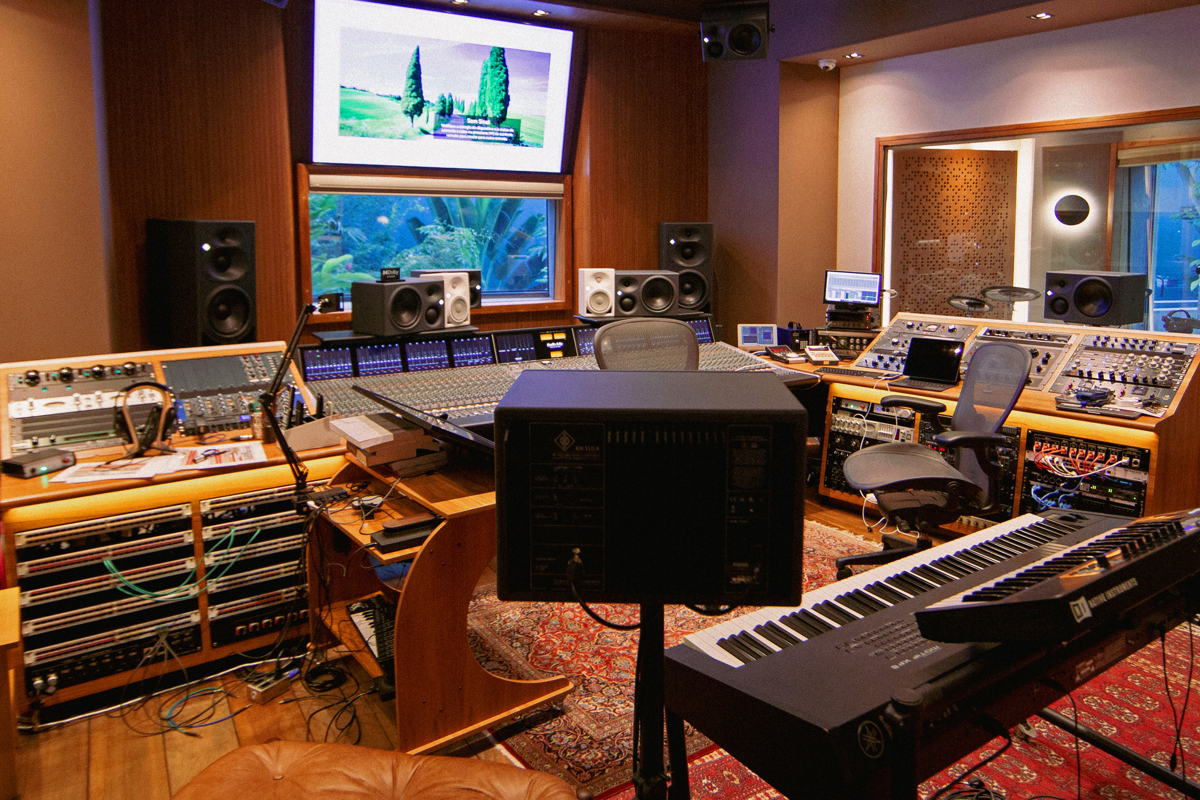 Achieving the highest standards with SSL
He continues, "I wanted to work with Duality Delta because it is an analog console that features very advanced technology. The console has a very high standard and great personality because of the preamps and its architecture. It's compact and showcases all the technology of SSL. I am very satisfied with its performance. It's a great piece of equipment."
Bacelar's latest album, Paracosmo, a first-time collaboration with Brazilian guitarist Cainã Cavalcante that was released in May 2021, is the first project to be fully realized at the Jasmin Music studio, and also marks the record label's debut. Currently, he says, as several projects are being prepared for production at Jasmin Music, "Every single day we go deeper into the many features of the Duality."
Bacelar had previously worked on an SSL Duality desk at Rebel 11 Studios in Miami when he recorded his Sebastiana album there in 2017. "I worked with the Duality and also with the SSL 9000, which both have similar characteristics. The Duality is a low-maintenance console with a strong personality, a remarkable character and SuperAnalogueTM the sound of the 9000," he says.
The idea for Jasmin Music to support immersive audio formats dates back several years. "We started thinking about this studio four years ago when Dolby Atmos was very focused on movie theaters, but I already had the feeling that it had to serve the music field," he says. "Designing and conceiving equipment and microphones to capture sound in an immersive way gives us a great advantage in post-production and mixing."
Through the integration of 128 channels of Burl Audio converters, Avid format and monitor management, switching and control, and a comprehensive and flexible Neumann speaker setup, Bacelar says, "It's easy to control a lot of different environments. One moment we can be working in stereo using the analog SSL console and, at the push of a button, we start working with Dolby Atmos, listening to all the different formats: 7.1.4, binaural, stereo and 5.1." Racks of outboard equipment from API, Avalon, Shadow Hills, UnderTone Audio and others are available to add "personality," he says, "So we can tone the instruments we want to record."

Fluent in recording, mixing and post-production
By embracing an immersive music production workflow, Bacelar says, "You bring new forms of language to the mixing. You have an expanded spectrum to work with sound design, to guide the mixing within a spatial context, using not only the left, right, and center, but also the back, side and top speakers."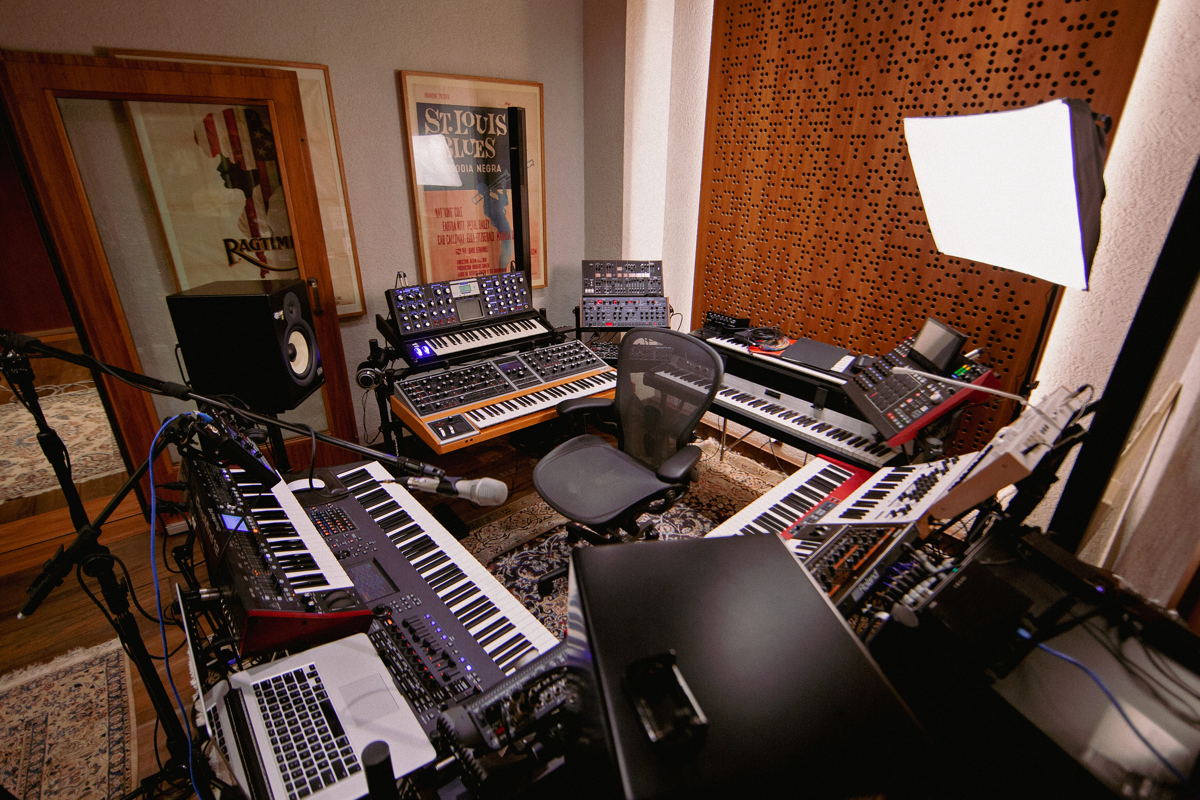 WSDG's studio design enables Bacelar and his fellow musicians to record in a multiplicity of spaces at the same time. "We have seven different ISOs, so we have a whole structure set up that allows us all to have individual spaces for recording," he says. The Jasmin Music facility is fully wired with a Dante network. "I feed all the keyboards coming from the other room via Dante, convert them to analog to pass them through preamps and analog compressors to 'heat up' the sound, and convert them back to digital. So, it's a complex setup of digital audio, analog audio and also MADI, which is the protocol that takes the audio to another computer that will render it for Dolby Atmos."
The Jasmin Music studio has been designed to produce a proprietary catalog for his label, Bacelar says. "All of this is intended for my recordings, producing soundtracks, mixing catalog for Dolby Atmos, discovering new talent and for me to continue developing my work in a controlled environment, with WSDG technology and this wonderful Duality Delta console, Neumann monitoring and Dolby Atmos. We want to work hard here so that we can produce quality music with the best audio possible, as well as explore the new possibilities of Dolby Atmos, combining all the modern technology of the plug-ins with classic outboard to imprint personality on the audio."
About Solid State Logic
Solid State Logic is the world's leading manufacturer of analogue and digital audio consoles and provider of creative tools for music, broadcast, live and post production professionals. For more information about our award-winning products, please visit: www.solidstatelogic.com.

Jeff Touzeau Public Relations, Hummingbird Media, Inc.