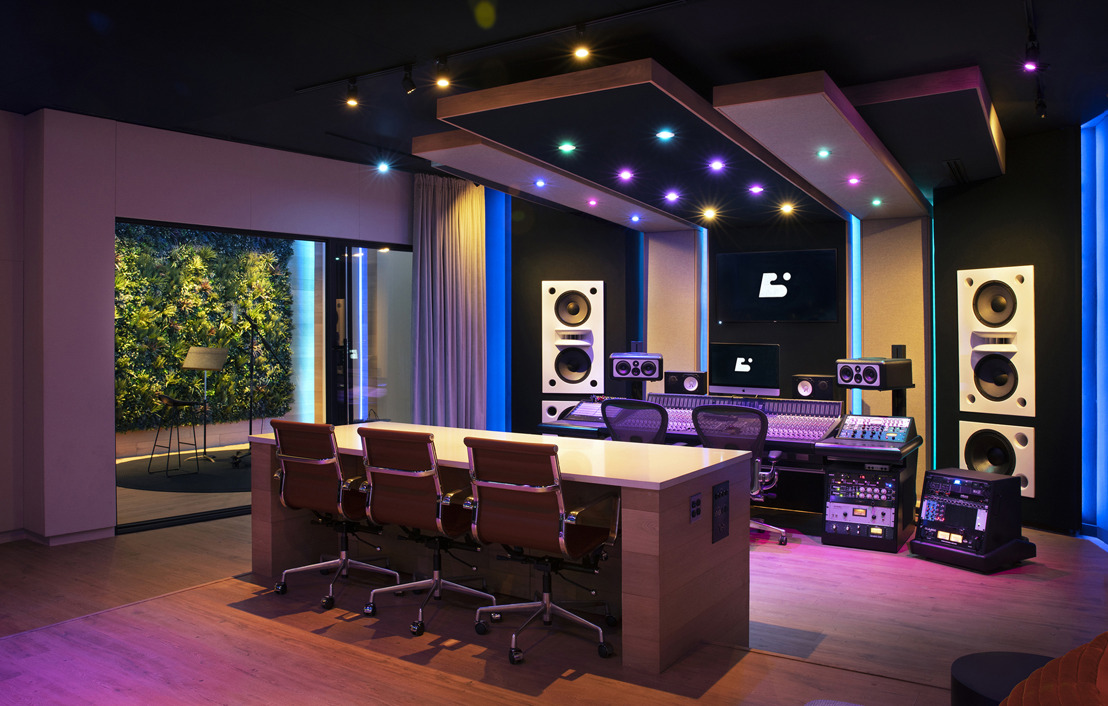 Bravo Ocean Upgrades its Multi-Room Hybrid Facility with Solid State Logic ORIGIN 32-Channel Analogue Console
"ORIGIN is very modern but still has a very analog, old-school soul — and that met with what we wanted to do at the studio."
Atlanta, Georgia, August 2, 2022 — Bravo Ocean Studios, a multi-room hybrid facility in Atlanta's Grant Park neighborhood that offers services for both music production and audio for film, has launched its new Ocean Suite, a flagship room featuring a Solid State Logic ORIGIN 32-channel analogue in-line mixing console. Since opening, the room has hosted projects with Amazon Music, Adidas, Netflix, Legendary, Rolling Stone, RapTV, HBO and Jordin Sparks as well as ADR sessions for the FX comedy-drama series Atlanta.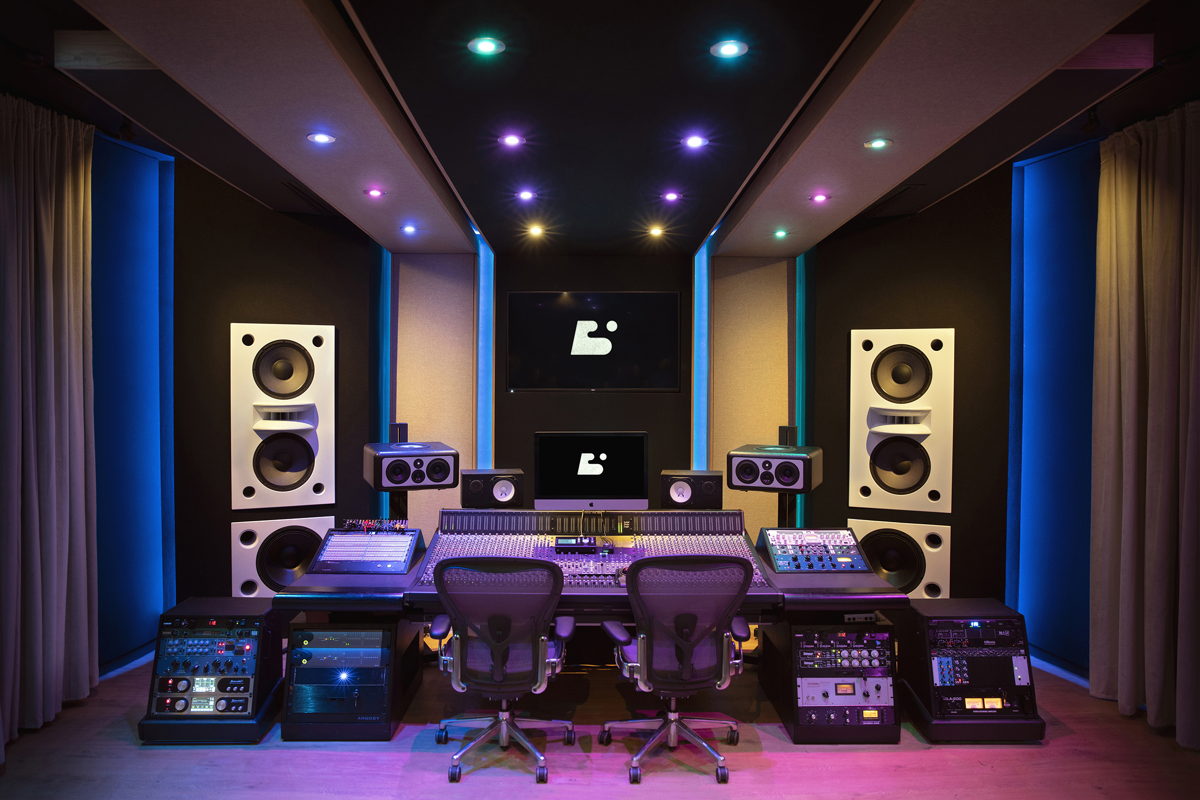 Nick Chahwala, a producer, musician and songwriter whose years in the recording industry include working with the likes of T.I., Mariah Carey, Gym Class Heroes and Katy Perry, with whom he was Grammy-nominated for Album of the Year in 2011, established Bravo Ocean in 2014. Chahwala was not initially aware of the ORIGIN when selecting a mixing console for the Ocean Suite, he says. "But as soon as I saw it, I said, 'That's the one!' I'm a marketing guy as well, so design is a big thing for me, and it's such a sleek and beautiful design. ORIGIN is very modern but still has a very analog, old-school soul — and that met with what we wanted to do at the studio."
E Series '242' EQ and customizable center section
​Chahwala immediately recognized the heritage behind the audio design of the ORIGIN, in particular the EQ, which harkens back to the SSL E series. "I've worked on a lot of SSLs," he says, from the Atlanta area facility where he initially interned to the many studios he visited around the world as his production career blossomed. "SSL has always been my favorite and I felt like ORIGIN was made for me and my younger self. The functionality is great, and these are my favorite EQs. I'm always busing out or inserting the EQs when I'm in Pro Tools."
The center section of the Ocean Suite's ORIGIN houses a 500 series rack. "There's so much customization I can do," he says. "Some days I'll be mastering, so I'll put my mastering modules right into the rack and they look like they're part of the SSL. Other days, if we're doing live sessions, I'll move those out of the way and fill it with the SSL 611DYN E Series dynamics modules, so it matches the EQs. But the next guy might want something else, so he can bring his rack, we can disconnect ours, and put his in. ​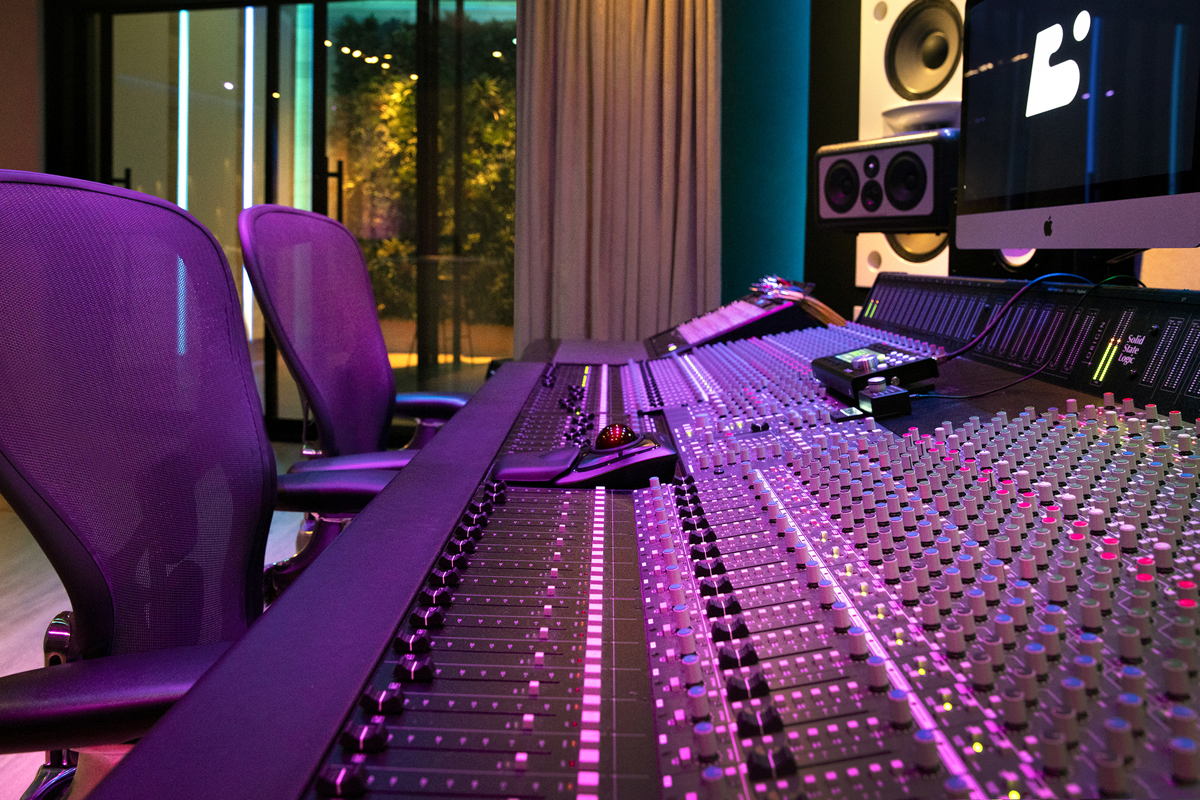 Low energy consumption
​But for all the heritage audio features of the ORIGIN, one modern aspect that most appealed to Chahwala's concept for Bravo Ocean was the power consumption. "Bravo Ocean is a zero-waste studio facility," he says. "We try our best to be sustainable and worry about our carbon footprint. ORIGIN has a sleep mode; it uses 900 watts when it's on and 40 watts when it's asleep. So that checked all the boxes for us."
Bravo Ocean hosts a lot of live sessions and events, he continues, from full bands to orchestra sections to podcasts, so having 32 channels of identical PureDrive mic preamps across the board has proved to be invaluable. "We also do a lot of things where people are filming while they're recording, so the SSL acts like a live board for us. We have plenty of channels and plenty of preamps to make sure that everything sounds great. It might be a live show, but we want a studio quality recording."
Chahwala, who started his career working on analog desks, appreciates ORIGIN's ease of use for the new generation that has grown up using computers to produce music. "I wanted people to sit down and get right to work without being intimidated by the board," he says. "There was hardly a learning curve for our engineers. ORIGIN makes sense in design and intuitiveness for that next generation. And since new producers and engineers are regularly coming to the space, we didn't want to scare them with the board or make them feel like they can't get into it. They can get right into creating and making their songs sound better without getting too technical — and then keep coming back to the room because of the intuitiveness of the SSL ORIGIN."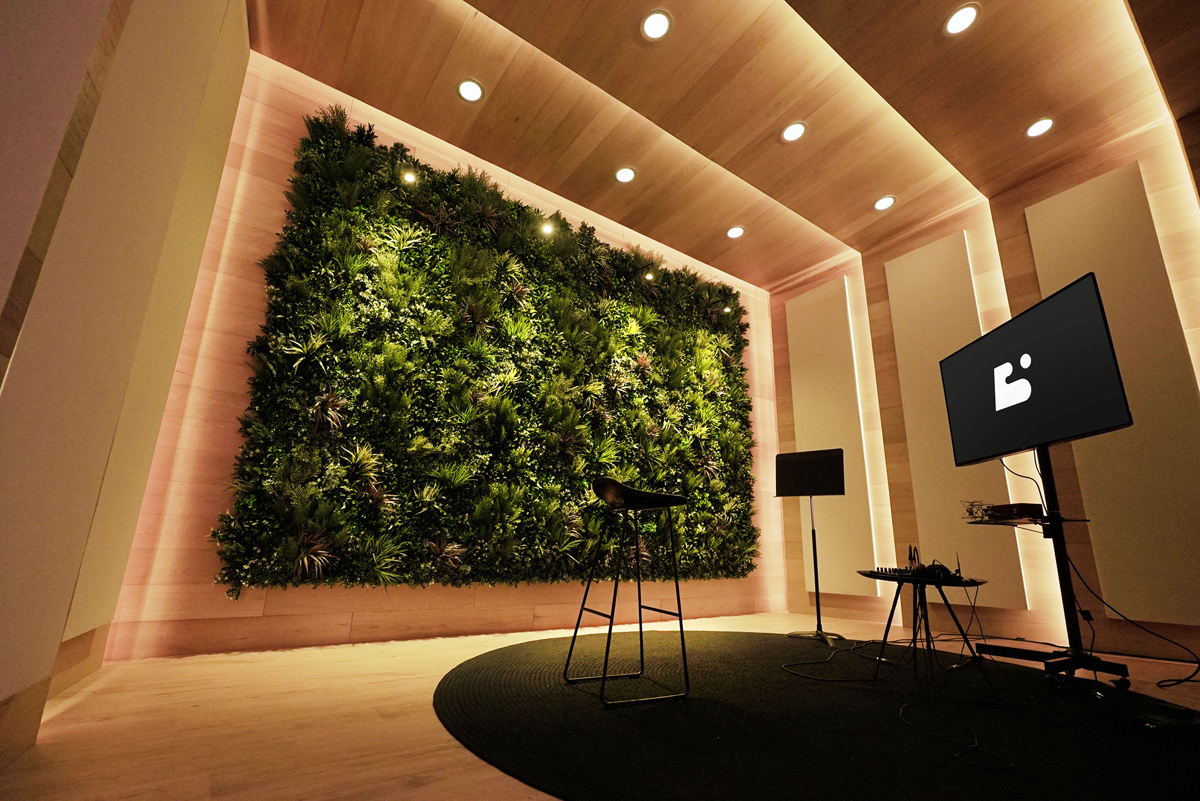 Standing out in the crowd
​Bravo Ocean's unique look and feel, including the wall of vegetation in the Ocean Suite's live room, sets it apart from other studios in the area, Chahwala says. "Atlanta is becoming such a metropolitan city, and such a major resource for film and music, so we wanted to incorporate a lot of worldly design." Ocean Suite's interior design is the vision of Swedish designer Ulrika Lindström — Chahwala's wife, who is also a recording artist — while Vintage King's James Good consulted on the new room's complement of audio equipment, which includes a custom Augspurger monitoring system manufactured by Symphonic Acoustics, who also collaborated on the studio's acoustics.
The new studio expands Bravo Ocean's physical footprint, which previously extended across three production rooms, collectively known as Suite I, outfitted for music, ADR and voiceover work as well as some podcasting. "They live together in a communal environment," Chahwala explains. "We wanted more people to come in and collaborate, especially on the music side. Record labels will often take all three rooms at once, with three engineers." ​
A multi-purpose flagship room
​Using his marketing expertise, Chahwala analyzed the data from past years at the facility and recognized a need for a larger, dedicated studio that could handle both music and film work; again, a unique offering compared to other studios in the city'. "We understood where the market was heading, what our demographic was asking of us and what was needed in Atlanta, so we started building that room. The decision to install an SSL ORIGIN came down to it being a purpose-built, no-frills type of board that I could use in my flagship room."
On any given day, he says, it's not unusual to see actors Zoey Soldano or Kevin Bacon doing some voice recording in one of Bravo Ocean's rooms, or Jack Harlow, Migos or Quavo at work on their latest music releases in another room. "We're working with Joe[RG1] ​ Russo, who was recently working on a Netflix film, The Gray Man," Chahwala reports. The action thriller, released on July 22, is directed by Russo and his brother Anthony, and is one of the highest budgeted films Netflix has ever produced.
About Solid State Logic
​Solid State Logic is the world's leading manufacturer of analogue and digital audio consoles and provider of creative tools for music, broadcast, live and post production professionals. For more information about our award-winning products, please visit: www.solidstatelogic.com.

Jeff Touzeau Public Relations, Hummingbird Media, Inc.