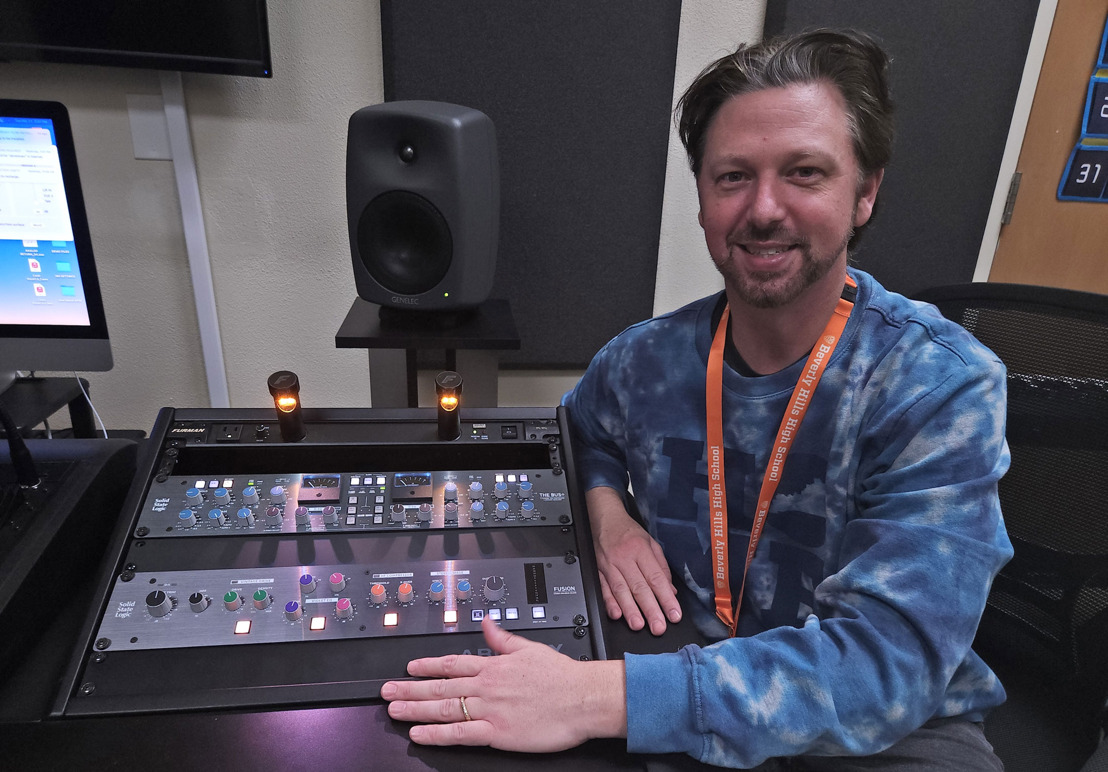 Beverly Hills Unified School District Inspires Budding Music Makers to Take the Next Step with Tools from Solid State Logic
Cutting-edge high school and middle school audio programs deliver real-world music production experience with professional tools from SSL
Beverly Hills, California, March 24, 2023 — With approximately 3,300 students across each of its campus locations, Beverly Hills Unified School District (BHUSD) serves school children from the grades of kindergarten through 12th grade in the City of Beverly Hills. ​ In the fall of 2019, teacher Alex Breitman created a curriculum for Beverly Hills High School's first audio production program, consisting of three classes: Introduction to Audio Production, Advanced Audio Production and Music Industry.
Despite having to move the courses online during 2020 and 2021, the program has proven to be very popular among students in the High Schools' Career Technical Program (CTE), and it also serves to fulfill a core arts requirement in the curriculum. Recently, to fortify student workstations as well as its in-house recording studio, BHUSD acquired several SSL 2 interfaces, a UF8 control surface, THE BUS+ and a Fusion processor among other equipment from Solid State Logic.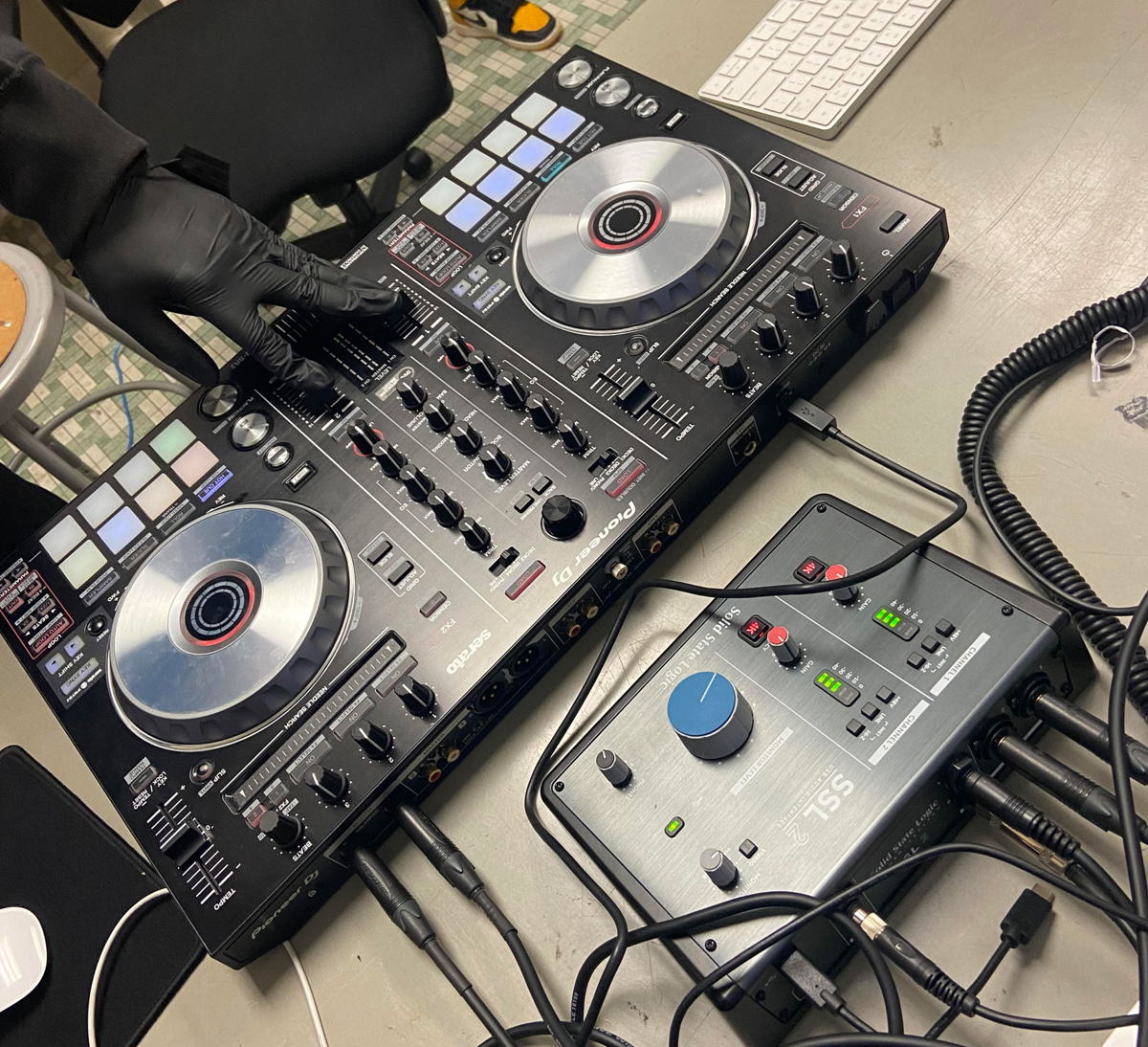 Building a solid foundation
​"I always wanted to make music during my early education, but I didn't have the equipment to take it further until I was a DJ at a college radio station," comments Breitman, who created the program and is currently teaching all the audio production classes. When I heard about a possible opportunity to start an audio production class here at the high school, I knew the potential a program such as this would have in this area, so I jumped on it."
With class sizes averaging around 30 students at the high school, Breitman has set up dedicated computer workstations consisting of SSL 2 interfaces, monitors/headphones and a MIDI keyboard so students can learn the basics of programming music, beatmaking and audio editing. Adjacent to the student workstation area are two other rooms: a creative performance space with a drum set, piano, guitars and synthesizers, and recording studio with the SSL BUS+, Fusion and a range of SSL plug-ins.
He says that the SSL 2 interface was a key addition to the student workstations: "I believe the SSL 2 is the best value out there in terms of interfaces. It is very durable and easy to use. I find the big blue monitor level knob to be especially useful, since I often ask the kids what they are working on. I will say, 'Let me hear it!' and they will turn the big blue knob." Breitman also appreciates the 4K button: "It just makes everything sound better, particularly guitars," he says.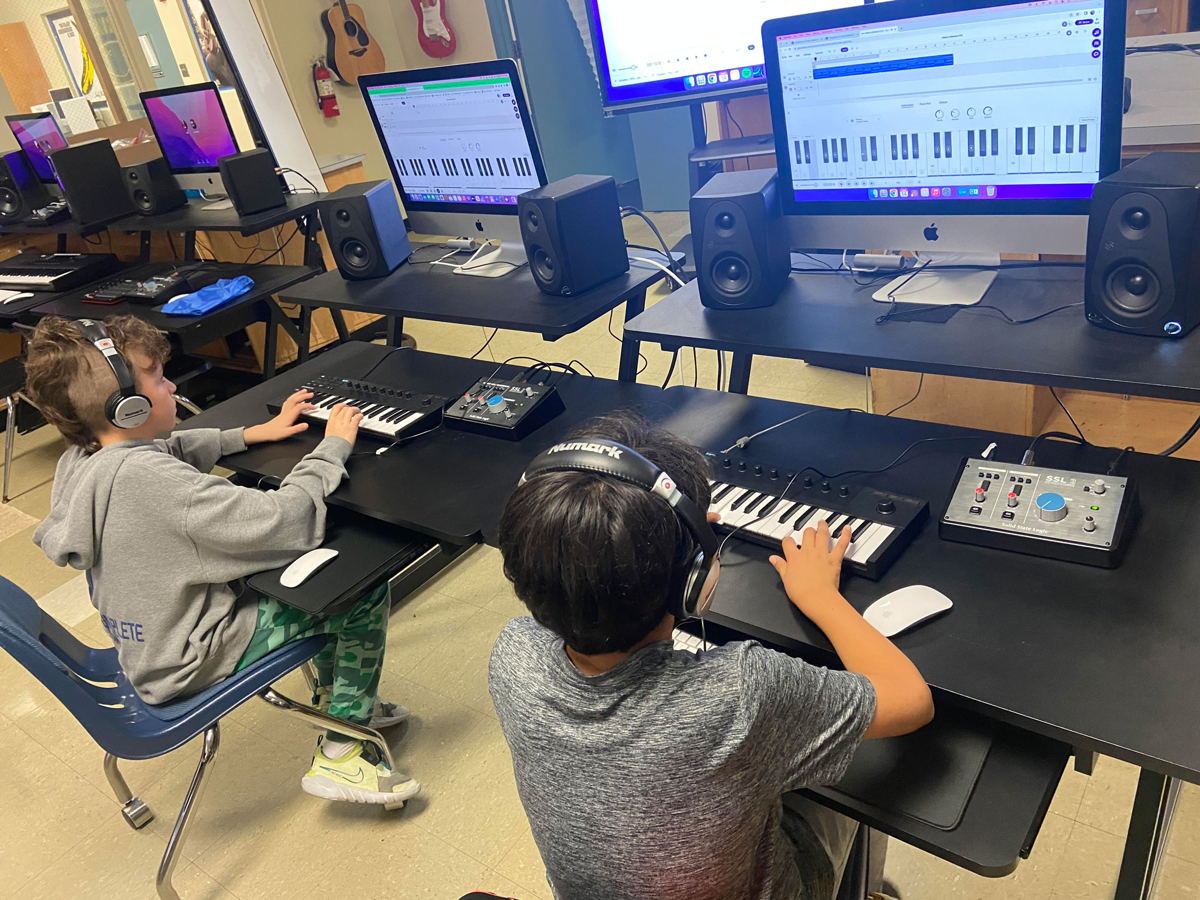 Inspiring student creativity and drive
​With a typically very high interest level, Breitman finds no lack of creativity or drive among his young students: "All of the kids I teach have a genuine interest in making music, but most of them do not have experience in audio production. So they usually start with the Introduction to Audio class where they can learn about the basics of making, arranging and editing music." Once they have completed the introductory course, the advanced class focuses on concepts such as the use of EQ, dynamics and reverb. This area is where he will typically introduce tools from SSL such as THE BUS+ and Fusion. Finally, students can take a Music Industry course where they are able to apply the technical knowledge they have gained and begin releasing their own music.
Breitman first heard the SSL Fusion and THE BUS+ during the 2022 NAMM Show. "When I saw these pieces of gear working together at NAMM, I immediately realized that these were the missing pieces for our set up," he explains. "It is important for me to have these kids experience what it is like to turn a knob and hear what it does to the sound, just like in a real studio. This combination of SSL equipment will create some real teachable moments for them, since this is used in top recording studios around the world."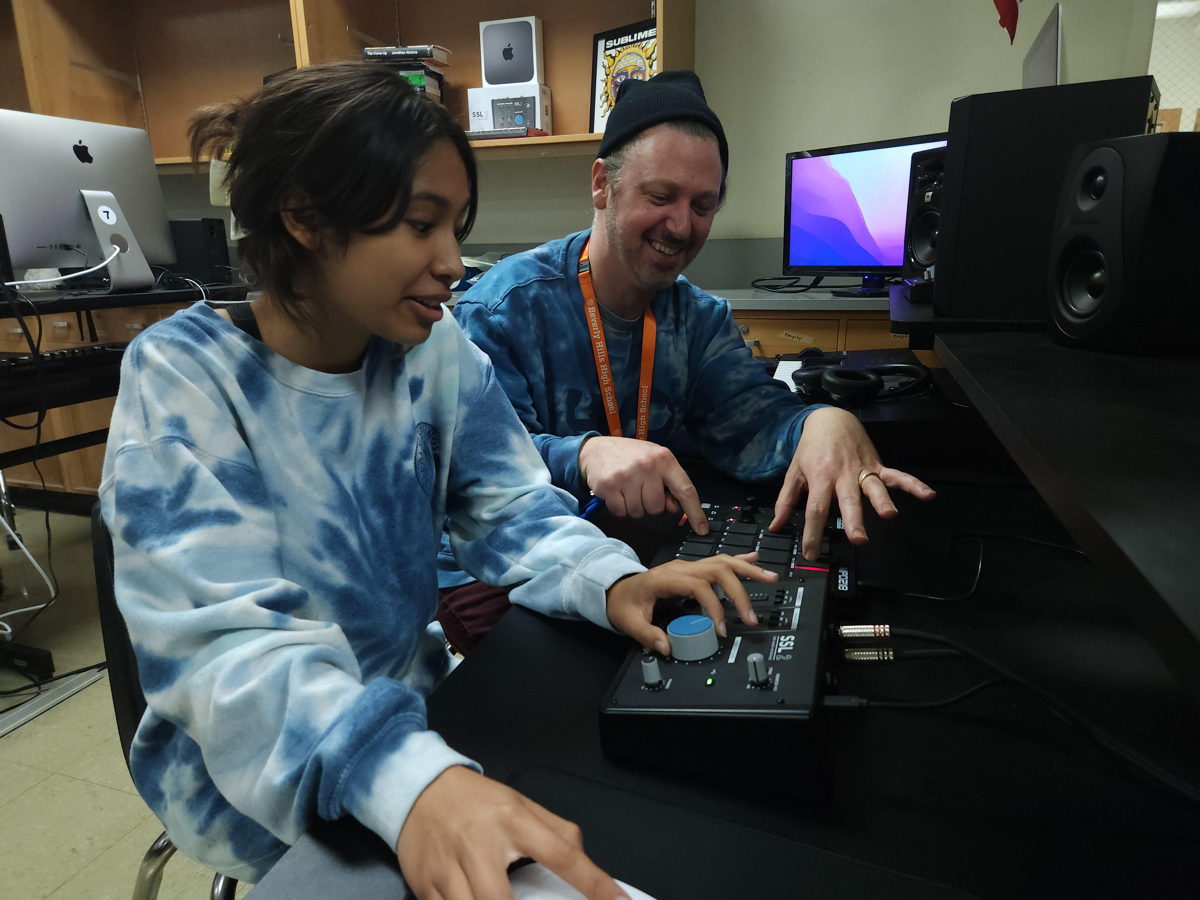 A program for tomorrow's A-level producers
​Breitman has also created a middle school program for children in grades 6 to 8, where they can learn the fundamentals of music making. He says this class uses age-appropriate software and focuses on things like how to arrange a track and which instruments to select. "The middle school courses are more about sound and music theory," he explains. "We have an SSL 2 interface that is accessible to the students and will soon have an SSL UF8 control surface so the kids can become exposed to the fundamental concepts of mixing."
"I believe we have a cutting-edge audio program here, and I am really excited about what our students will be able to accomplish with through our coursework," Breitman concludes. "It is thrilling to be able to provide them access to world class tools from SSL, and I am convinced that many of these kids will go on to be real music producers or find some other rewarding path in the music industry."
About Solid State Logic
​Solid State Logic is the world's leading manufacturer of analogue and digital audio consoles and provider of creative tools for music, broadcast, live and post production professionals. For more information about our award-winning products, please visit: www.solidstatelogic.com.

Jeff Touzeau Public Relations, Hummingbird Media, Inc.